Asia Society Member's Private Reception with Tayeba Begum Lipi
VIEW EVENT DETAILS
'No Country: Contemporary Art for South and Southeast Asia' Programs
Private drinks reception and exhibition tour by exhibiting artist Tayeba Begum Lipi
Registration at 6:45 pm
Presentation at 7:00 pm
Close at 8:30 pm
An exclusive opportunity for Asia Society members to meet No Country: Contemporary Art for South and Southeast Asia exhibition artist Tayeba Begum Lipi at a private cocktail reception. Lipi will also lead tours of the exhibition, looking specifically at her anchor piece, Love Bed.
Tayeba Begum Lipi takes a journalistic approach in relating very personal issues of human life through her work. Through a creative range of media, Lipi explores feminist issues of marginality and representation of the female body, addressing societal contradictions; she often questions the sexual stereotypes that dominate women's lives in Bangladesh and beyond. Razor blades recurring in her recent work represent not only violence, but also make reference to a tool used in baby deliveries in the more primitive parts of Bangladesh — while also associating the strength of steel blades with the tenacity among the women she knows who continue to defy the odds in keeping families and communities together through their optimism.
Tayeba Begum Lipi was born in 1969 in Gaibandha, Bangladesh. She completed an MFA in drawing and painting at the Institute of Fine Arts, University of Dhaka, Bangladesh, in 1993. In 2002, she co-founded Britto Arts Trust, Bangladesh's first artist-run alternative arts platform, dedicated to organizing exhibitions, enabling international dialogue and exchange, and providing support to the country's artists through residencies, workshops, and funding. Lipi's practice engages painting, printmaking, installation, and video to comment on themes including the politics of gender and female identity.
Lipi was awarded Grand Prize at the Asian Art Biennial, Dhaka, in 2004. She has been an artist-in-residence at the Irish Museum of Modern Art, Dublin (2000); NICA, Yangon, Myanmar (2004); Gasworks International Residency Programme, London (2005); and Studio RM, Lahore, Pakistan (2008). She was the commissioner for the Bangladesh Pavilion at the 54th Venice Biennale (2011) and one of the curators for the Kathmandu International Art Festival, Nepal (2012). She has had solo exhibitions at Alliance Française (1998 and 2004), Gallery 21 (2001), and Bengal Gallery (2007), in Dhaka, and participated in the two-person exhibition Parables of Our Times at Gallery Akar Prakar in Kolkata (2010). Notable group exhibitions include Separating Myth from Reality: Status of Women at the International Art Festival organized by Siddhartha Art Gallery, Kathmandu (2009), Jakarta Biennial (2011), Venice Biennale (2011), and Colombo Art Biennial (2012). Lipi lives and works in Dhaka.
Please click here to view all the programs related to the No Country exhibition.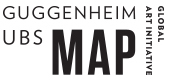 No Country: Contemporary Art for South and Southeast Asia is jointly organized by Asia Society Hong Kong Center and the Solomon R. Guggenheim Foundation, New York, and is a cultural engagement of UBS.
---
All participants grant Asia Society Hong Kong Center a non-exclusive, royalty-free, perpetual, transferable, irrevocable right to use, reproduce, publish and display any reports, imagery, videos or other copyright material, resulting from the group visits, throughout the world in any media, including the right to sub-licence to others at ASHK's discretion.
Event Details
9 Justice Drive, Admiralty, Hong Kong
Buy Tickets
Free admission; Asia Society Members only

Add to Calendar
20131205T110000
20131205T123000
UTC
Asia Society: Asia Society Member's Private Reception with Tayeba Begum Lipi
9 Justice Drive, Admiralty, Hong Kong
---