ASHK Members' Guided Tour: Pok Fu Lam Village – 2014 World Monuments Watch List
VIEW EVENT DETAILS
1:45pm  Registration
2:00pm  Start of tour
4:00pm  Q&A and End
---
With a history of more than 400 years, Pok Fu Lam Village is one of Hong Kong's few indigenous villages that is worth a visit. The first written account of the village dates from 1819 when it was listed as one of the two villages on Hong Kong Island. With many of the villages still living in the tin-roofed houses with a street of makeshift market stalls, the village is included on 2014 World Monuments Watch to raise awareness of its significance and scarcity in the modern metropolitan Hong Kong. Since the following year, with support from corporation, and in-partnership with the non-profit organization, the villagers have been setting up and launching a program to restore and reuse one of its historic house to become the heritage interpretation center.
Join this tour led by their villager to hear firsthand stories about growing up in this village and their memories of the Dairy Farm surrounding the village which used to provide Hong Kong with fresh milk. Hong Kong artist Mr. Hon Chi-fun, 97 whose artworks are showing at the Asia Society Hong Kong Center was one of the residents of the village and spent his childhood in the village and the farm.
Due to the space constraint of the village and keeping the residential area peaceful, there are limited seat available. Sign up now to secure your seat to know more about this historic village!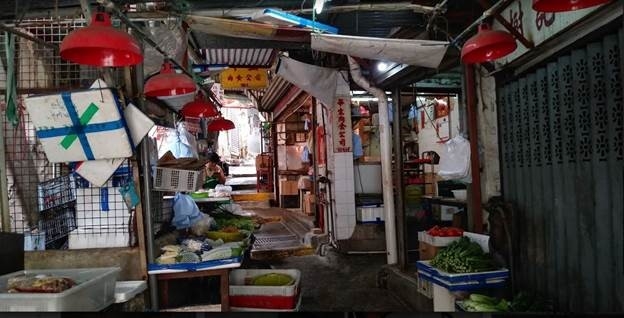 REGISTER ONLINE NOW
Please note that this is a member's event, hence you need to log in to view the registration page
For enquiries, please call 2103 9503. 
Event Details
1:45 - 4 p.m.
Buy Tickets
ASHK Members: HK$100 Guest of ASHK Members: HK$180 Part of the fees collected are used to support the sustainability of Pok Fu Lam Village

Add to Calendar
20190504T054500
20190504T080000
UTC
Asia Society: ASHK Members' Guided Tour: Pok Fu Lam Village – 2014 World Monuments Watch List
Bus Stop outside Pok Fu Lam Village (162 Pok Fu Lam Road, in front of GSIS Pok Fu Lam Campus)
---