Arts & Culture Public Forum Transforming Minds: Buddhism in Art
VIEW EVENT DETAILS
Free Admission; Registration Required
Discussion on Buddhism and art with:
Vishakha N. Desai, President, Asia Society
Artists Zhang Huan, Mariko Mori & Michael Joo
Melissa Chiu, Museum Director & Vice President Global Art Programs, Asia Society (Moderator)
Originating in India, both the practice of Buddhism and the related art have been altered by local traditions and popular culture as it spread throughout Asia. The Asia Society Hong Kong Center's inaugural exhibition, Transforming Minds: Buddhism in Art, presents sublimely beautiful and deeply spiritual works of art, encompassing traditional and contemporary masterpieces from different Asian cultures, and provides an opportunity to see examples of cultural adaptations and collective responses to Buddhism in pre-modern times, as well as individualized responses to Buddhism in contemporary artistic practice. Three of the artists will discuss how the representation of Buddhist subject matter has evolved over time and space.
Panelists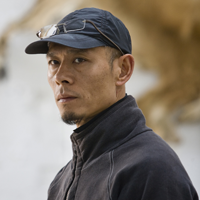 A prolific and versatile Chinese artist based in Shanghai and New York, Zhang Huan's (born 1965) body of work includes performance art, photography, and sculpture. His performance art pieces are often disturbing and powerful, such as in 12 Square Meters where his body was covered by excretion and insects, creating a nauseating effect. While he considers himself a Buddhist, it was only after his trip to Tibet in 2005 that his works showed a strong reference to the religion. In 2011, Zhang's Buddhist sculpture, Three Heads Six Arms was installed and exhibited outside 1881 Heritage in Hong Kong. The creativity and awesomeness of this sculpture lay in its scale – it was eight meters in height.
Among other places, Zhang's works have been exhibited in the 2002 Whitney Biennial and Rituals at the Akademie der Künste in Berlin and the Haunted: Contemporary Photography/Video/Performance at The Guggenheim Museum in New York. His solo exhibitions include the Ash Banquet at ProjectB Gallery in Milan; Neither Coming Nor Going at PaceWildenstein in New York; and Zhang Huan at Bochum Museum in Bochum and at Cotthem Gallery in Barcelona.
His works are also in the public collection of Centre Georges Pompidou in Paris, Metropolitan Museum of Art in New York, and Solomon R. Guggenheim Museum in New York.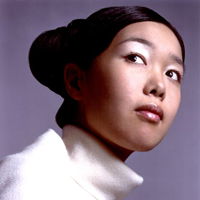 One the most visible Japanese artists in the international art world, Mariko Mori (born 1967) is a video and photographic artist. Her works often juxtapose Eastern mythology with Western culture; pop culture with traditional Japanese identity. Through computer-generated photographs and large-scale multi-media installations, she has produced renowned art pieces such as Birth of a Star in 1995; Nirvana in 1997; and Empty Dream in 1999. Kumano, one of the exhibits in Transforming Minds: Buddhism in Art, is a single channel video with sound, exploring iconography and belief of different religious systems.
Mori's works have been exhibited at various shows, including Art Tells the Times: Works by Women Artists at Shiseido Gallery in Tokyo; The Scream at Arken Museum of Modern Art in Ishøj Denmark; In the Shadows of Storms: Art of Postwar Era from the MCA Collection at the Museum of Contemporary Art in Chicago; Mariko Mori: Kumano at Asia Society in New York; and Oneness at Groninger Museum in Groningen, Holland. Her works are also collected by the Museum of Contemporary Art in Chicago, French National Collection of Contemporary Art, The Prada Foundation in Milan, Centre Georges Pompidou in Paris, and The Israel Museum in Jerusalem.
A science graduate turned artist, the American born Korean Michael Joo (born 1966) comes from a multi-cultural background with an interdisciplinary academic history. His works hit a turning point in the early 21st century as he reacted to the visual and textual bombardment of the information age. To reconcile his art with this new environment, he employs a range of language and structure which is rich and complex and often hard to comprehend. His Bodhi Obfuscatus (Space Baby), which won the first prize at Korea's Gwangju biennial, plays with the idea of the simultaneity of cosmic and earth; past and present; collective and individual.
Joo has exhibited at shows such as the NeoHooDoo: Art of a Forgotten Faith at the Miami Art Museum in Miami; and Faces & Facts: Korean Contemporary Art in New York at the Queens Museum of Art in New York. His solo exhibitions include the Glasstress at the Venice Biennale, Palazzo Cavalli Franchetti; the Bodhi Obfuscatus (Allegiance) at Chelsea Art Museum in New York; and the Michael Joo at Rodin Gallery (Leeum, Samsung Museum of Art) in Seoul. His works are part of numerous public and private collections, including the Guggenheim Museum, New York; the Museum of Modern Art, New York; and the Samsung Centre for Art and Culture, Seoul.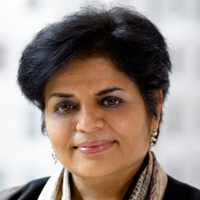 Dr. Vishakha Desai has been the President and CEO of Asia Society since 2004. Prior to assuming her current position as President, Dr. Desai held several positions at Asia Society, including Museum Director and Senior Vice President. She was previously curator at the Museum of Fine Arts Boston and the head of Public Programs and Academic Affairs. She has also taught at the University of Massachusetts, Boston University, Columbia University and Williams College. For her work on Asian American issues, she has received awards from the University of Massachusetts, City University of New York, and Asian Americans for Equality. Dr. Desai serves on various boards including The Brookings Institution, Bertelsmann Foundation (USA), and Asian University for Women. She has also been appointed to the international Advisory Committee for the House of World Cultures, Berlin, and the Fondazione Intercultura, Italy.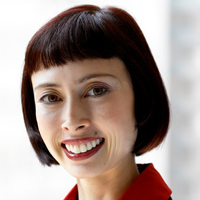 Dr. Melissa Chiu is Asia Society's Vice President, Global Art Programs and Museum Director. She is also Lead Curator of the Transforming Minds: Buddhism in Art inaugural exhibition at the Asia Society Hong Kong Center. She was a Getty Research Fellow (2003-2004) and is a member of the Academic Advisory Board, Asia Art Archives, Hong Kong; Advisory Board, Yishu: and Journal of Contemporary Chinese Art, Vancouver, among other organizations. She is a founding member of the Asian Contemporary Art Consortium in New York, a group serving the interests of Asian art and culture at the world's leading museums and galleries. She has served as an Editor for Asian contemporary art, The Grove Dictionary of Art and is the author and editor of many books, monographs, and anthologies. Her most recent book, Breakout: Chinese Art Outside China (Charta, 2007), focuses on the international Chinese artistic diaspora. Prior to joining Asia Society, Chiu was Founding Director of the Asia-Australia Arts Centre in Sydney, Australia (1996–2001). (Moderator)
Presenting Sponsor
Corporate Sponsor

Event Details
3 - 4:15 p.m.
Buy Tickets
Free Admission; Registration Required

Add to Calendar
20120210T070000
20120210T081500
UTC
Asia Society: Arts & Culture Public Forum Transforming Minds: Buddhism in Art
---