Art Jam with Caravaggio (Session 1)
VIEW EVENT DETAILS
The Hong Kong Jockey Club Presents: Light and Shadows – Caravaggio • The Italian Baroque Master Programs
Free weekend workshops
Suggested age per session: 8 - 12 years old
Venue: Park Court , Pacific Place,88 Queensway, Admiralty, Hong Kong
Registration at 12:15 pm
Workshop from 12:30 to 2:00 pm
Do you want to sketch like a master? Join us for a fun sketching party at Pacific Place. Eric Ng Kwan-To, Chairman of Hong Kong Drawing Association, will do a live sketching of Supper et Emmaus under the big projection. Participants can learn basic sketching techniques, including chiaroscuro, step-by-step. Take away your own masterpiece or continue perfecting it at Asia Society Hong Kong Center's landscape terrace until April 13, 2014.
Eric Ng Kwan-To holds a Master's Degree in Practical Philosophy from Lingnan University of Hong Kong, and a Bachelors Degree in Fine Art from the Royal Melbourne Institute of Technology (RMIT) University of Melbourne, Australia. He began his studies of oil painting at the Guangzhou Fine Art Academy in the early 90s. During this time he was introduced to the art scene in Hong Kong and has since been active as an artist, and as an educator. He is currently Chairman of the Hong Kong Drawing Association (HKDA). In academia, he is an art instructor at the Chinese University School of Continuing and Professional Studies. He is also a member of the Hong Kong Society for Education in Art, founded in 1992. His has been exhibited in Hong Kong, Macau, Mainland China, and Australia.
 
| | |
| --- | --- |
| Co-organizers | Exclusive Sponsor |
| | |
Supporting Organizations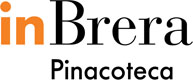 *Please click here to return to the educational programs page. 
*FULL HOUSE; to register on our waitlist, please email to programhk@asiasociety.org
Event Details
12:30 - 2 p.m.
Park Court , Pacific Place,88 Queensway, Admiralty, Hong Kong
Free admission; online registration required [FULL HOUSE]
20140315T123000 20140315T140000 Asia/Hong_Kong Asia Society: Art Jam with Caravaggio (Session 1) Participants can learn basic sketching techniques, including chiaroscuro, step-by-step from Eric Ng Kwan-To, Chairman of Hong Kong Drawing Association.

For event details visit https://asiasociety.org/hong-kong/events/art-jam-caravaggio-session-1 Park Court , Pacific Place,88 Queensway, Admiralty, Hong Kong
---