App Workshop – An Exercise with Light and Shadows
VIEW EVENT DETAILS
The Hong Kong Jockey Club Presents: Light and Shadows – Caravaggio • The Italian Baroque Master Programs
App workshop
Registration at 2:15 pm
Workshop from 2:30 pm to 4:30 pm
A multi-platform interactive learning app "Little Caravaggio – Light and Shadows Multimedia Learning App" is now available in app store and google play. The app is developed based on Caravaggio's virtuosic techniques such as chiaroscuro – with the application of chiaroscuro filters, and drawing tools based on Caravaggio's color palette. Exhibition participating artist Chow Chun-fai will use this app and his camera to do some exercise with light and shadows. From taking photo, coloring, applying chiaroscuro, you will see how an artwork created from our daily life scenes. Join this workshop to create your own masterpiece under the artist's guidance.
Chow Chun-fai was born in Hong Kong in 1980. Chow attended the Chinese University of Hong Kong and obtained his BA and MFA degrees from the Department of Fine Arts. He is currently the Chairman of Fotanian Artist Village. Through installation, painting and photography, Chow explores social themes such as the intersection of cultures. Since 2001, Chow's work has been widely exhibited in numerous regions including Hong Kong, Beijing, Shanghai, Singapore, Vienna, Manchester and Munich. At the young age of 28, he was awarded the Hong Kong Arts Centre 30th Anniversary Award Grand Prize and the Sovereign Asian Art Prize (the Sovereign Art Foundation).
*Participants are encouraged to download the app "Little Caravaggio" onto their devices in advance.
*Please click here to return to the educational programs page. 
| | |
| --- | --- |
| Co-organizers | Exclusive Sponsor |
| | |
Supporting Organizations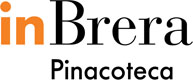 Event Details
9 Justice Drive, Admiralty, Hong Kong
Buy Tickets
Free admission; online registration required

Add to Calendar
20140330T063000
20140330T083000
UTC
Asia Society: App Workshop – An Exercise with Light and Shadows
9 Justice Drive, Admiralty, Hong Kong
---