24 Frames- Animation and Contemporary Art in Asia
VIEW EVENT DETAILS
Evening Panel Discussion with Ulanda BLAIR, Kyle CHUNG, KWOK Yee Miu and Ysabelle CHEUNG (moderator)
Registration 6:45pm 
Discussion 7:00pm
Close 8:30pm
---
When our eyes see 10 to 12 images per second, we perceive them as singular pictures; at around 24 images or higher, our eyes process them as fluid motion. This basic scientific principle underlying animation has inspired myriad experimentations in the art form around the world, where artists have used a variety of media such as painting, photography, drawing, puppetry and sculpture to make the still image come to life. More than a century after animation's invention, how are artists today experimenting with time, space and image in animated works — and how are these videos and films contextualized and shown in spaces across Asia? From global institutional giants such as Hong Kong's M+ Museum of Visual Culture to Hong Kong's oldest nonprofit Videotage, and the workspace of an independent artist, this second Evening with ArtAsiaPacific program will explore current interests in animation in the region.
This evening will begin with a screening of animated films selected by Ulanda Blair, Curator of Moving Image at M+; as well as House Curator at Videotage, Kyle Chung; and ArtAsiaPacific managing editor, Ysabelle Cheung. One work will also be shown by independent animator and visual artist Kwok Yee Miu (Aza). The screening will be followed by a discussion with the two curators and the artist, moderated by AAP.
---

Ulanda Blair is Curator of Moving Image at M+, a museum for visual culture scheduled to open in Hong Kong in 2020. At M+, she is developing the moving-image collection and dedicated moving-image spaces, while also planning interim and future exhibitions, screening programmes, and symposiums. Prior to joining M+ in late 2016, Blair was Curator at the Australian Centre for the Moving Image (ACMI) in Melbourne. She was also a co-curator of the international touring exhibition "DreamWorks Animation: The Exhibition," coordinating curator for the Victoria & Albert Museum's Hollywood Costume exhibition, and coordinating curator for SFMOMA's "William Kentridge: Five Themes." She was curator-in-residence for the 2012 Echigo-Tsumari Triennale and the 2010 Setouchi Triennale in Japan, and has been a writer and editor for various art and literary publications. 
---

Kyle Chung is a Hong Kong-based curator whose work explores the dynamics between technologies, materiality and human agency. Selected recent exhibitions include "Ellen Pau: Time After Time Will Tell" at 1961, Singapore and "Conjunctions and Disjunctions: Juried Exhibition of International Symposium on Electronic Art 2016" in Hong Kong. He was appointed co-chair of Art Gallery at SIGGRAPH Asia 2018 in Tokyo, Japan; and jury of CynetArt International Festival in Dresden, Germany, in 2016. Chung received his MA in Curating from the Chelsea College of Arts in London, and was awarded a PhD Fellowship for doctoral research in School of Creative Media, City University of Hong Kong. He is currently Senior Research Associate in Centre for Applied Computing and Interactive Media, City University of Hong Kong; and House Curator at Videotage, Hong Kong.
---

Kwok Yee Miu (Aza) is a multidisciplinary artist who works in a variety of media, including drawing, video and animation. Daily life, memory, and social interactions are key themes in her work. In her observations, she illustrates the aesthetics of loneliness and local sociopolitical issues with irony and humor. Kwok was born and raised in Hong Kong and is currently completing an MFA in Visual Arts at Hong Kong Baptist University.
---

Ysabelle Cheung is a writer and the managing editor of ArtAsiaPacific magazine, a bimonthly publication focused on contemporary visual culture from Asia, the Pacific and the Middle East. She was previously arts and culture editor at Time Out Hong Kong and has been published in ArtReview, Artforum.com, Hyperallergic and the Los Angeles Review of Books.
Co-presented by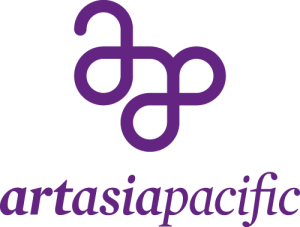 Event Details
6:45 - 8:30 p.m.
Asia Society Hong Kong Center, 9 Justice Drive, Admiralty
Buy Tickets
ASHK members/ Friends of ArtAsiaPacific $50, Non-members $100

Add to Calendar
20190130T104500
20190130T123000
UTC
Asia Society: 24 Frames- Animation and Contemporary Art in Asia
Asia Society Hong Kong Center, 9 Justice Drive, Admiralty
---