'A Kind of Miracle' — Burma/ Myanmar and the Irrawaddy Literary Festival
VIEW EVENT DETAILS
Evening Discussion
Drinks Reception 6:30 pm
Discussion 7:00 pm
Close 8:15 pm
The Irrawaddy Literary Festival (ILF) was launched in 2013 in Yangon under the patronage of Daw Aung San Suu Kyi, just a couple of years after her release from house arrest. It has been described by former British Foreign Secretary William Hague as having 'achieved more for freedom of speech in one afternoon than most of us manage in a lifetime.' Past festivals have been attended by international luminaries including Jung Chang and Vikram Seth, and Myanmar writers led by Ma Thida and Pascal Khoo Thwe. Former Ambassadors Andrew Heyn and Derek Mitchell will make general observations about their time in Burma as well as joining the ILF's Founding Director Jane Heyn in a discussion about the early years of the festival and the obstacles they have overcome to make the ILF what the Guardian has called "a kind of miracle."
With the fourth ILF planned for November 2017, the festival has come a long way towards fulfilling its objective of connecting long-silenced Myanmar writers with the international literary community. 

Andrew Heyn OBE, British Consul General to Hong Kong and Macao, took office in October 2016. Andrew joined the Foreign and Commonwealth Office in 1989 and served in Caracas, Lisbon, and Dublin before his most recent overseas posting as Ambassador to Burma. 
Ambassador Derek Mitchell is CEO of Shwe Strategies LLC, and a Senior Advisor to both the Albright Stonebridge Group and the U.S. Institute of Peace. Ambassador Mitchell became the first U.S. Ambassador to the Republic of the Union of Myanmar (Burma) in 22 years on July 12, 2012, and departed in March 2016. In 2011, he was appointed the U.S. Department of State's first Special Representative and Policy Coordinator for Burma, with the rank of ambassador. From 2009 to 2011, Ambassador Mitchell served as Principal Deputy Assistant Secretary of Defense, Asian and Pacific Security Affairs (APSA), in the Office of the Secretary of Defense, overseeing the Defense Department's security policy in Northeast, Southeast, South, and Central Asia. From 2001 to 2009, he was Senior Fellow and Director of the Asia Division of the International Security Program at the Center for Strategic and International Studies (CSIS). Ambassador Mitchell has authored numerous books, articles, and policy reports on Asian security affairs, and co-authored China: The Balance Sheet — What the World Needs to Know about the Emerging Superpower (Public Affairs, 2006). 

Almost three decades on from accompanying her diplomat husband on his first assignment abroad Jane Heyn is still on that joint endeavor. The first task has always been to create a home. But not just a home for her family: a diplomat's home is a workplace too, so 'interior designers' and 'landscape artists' were some of the first trades to come in useful. In the early days of entertaining, without the benefit of kitchen help let alone a chef, being a fairly decent cook was a lucky trade to possess already. But in the world of diplomatic entertaining, cooks don't eat at the table so culinary skills were honed and simultaneously juggled with the art of being hostess. That's a particular trade for which there is no name except, maybe, 'magician.' Staying sane throughout a life of farewells and leave-taking, preparing for new lands and peoples, packing and unpacking meant finding something of interest to do in each new location. Luckily Jane is interested in all manner of things and over the years has spent time drawing, picture framing, writing a magazine column, interior design, and landscape gardening and most recently suggesting to Aung San Suu Kyi that she'd like to organize a Literary Festival in Burma. It seems 'Festival Director' is another useful trade to acquire. 

Jamil Anderlini is the Financial Times' Asia Editor, appointed in 2015. He oversees the FT's coverage of the Asia region from Afghanistan to Australia, including China, India, Indonesia and Japan. In addition to directing the work of regional correspondents and overseeing the editing and commissioning team in Hong Kong, Jamil is an award-winning journalist and published author. He is fluent in spoken and written Mandarin Chinese. After a decade and a half working as an editor and journalist in China, he has cultivated a deep knowledge of the political and economic situation in that country. He regularly contributes commentaries for other media, including CNN, BBC, CNBC, ABC, and A1-Jazeera. He also selectively accepts speaking engagements with corporations, financial institutions, universities, government departments and agencies. Jamil joined the FT in 2007 and worked as Beijing Correspondent and Deputy Beijing Bureau Chief before he was named Beijing Bureau Chief in 2011, with overall responsible for China coverage at the FT. In 2013, Jamil was named a Young Global Leader by the World Economic Forum and short-listed for both Foreign Reporter of the Year at the Press Awards in the UK and also the Orwell Prize, the UK's most prestigious prize for political writing. Prior to joining the FT, he was Beijing Business Correspondent for the South China Morning Post for two years. Before that, he was Chief Editor of the China Economic Review. He is the author of the e-book The Bo Xilai Scandal, published by Penguin and Financial Times in 2012. (Moderator)
In collaboration with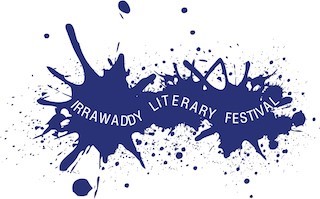 Click here for more upcoming events.
Event Details
Asia Society Hong Kong Center, 9 Justice Drive, Admiralty, Hong Kong
Buy Tickets
$200 Asia Society members, $350 Non-members

Add to Calendar
20170601T103000
20170601T121500
UTC
Asia Society: 'A Kind of Miracle' — Burma/ Myanmar and the Irrawaddy Literary Festival
Asia Society Hong Kong Center, 9 Justice Drive, Admiralty, Hong Kong
---