Asia Society Chinese Arts Documentary Series
Asia Society Chinese Arts Documentary Series
May - August, 2013
In conjuction with Light before Dawn: Unofficial Chinese Art 1974 - 1985
During the 1980s, China began opening up to the world and was entering an era of economic and cultural reformation. Under this influence, Chinese avant-garde art transcended conventional artistic practices and developed new forms of creative expression. What role did history play in shaping this avant-garde movement? What influence did these artistic practices have on the post-1980s generation of artists? Directors from all over the world have attempted to capture by lens this pivotal period in Chinese art history. Beginning in May, and running through August, the Asia Society Hong Kong Center will screen two Chinese arts documentaries each month at the Miller Theater.
Screening Venue
Miller Theater (Former Magazine B)
Asia Society Hong Kong Center
The Hong Kong Jockey Club Former Explosives Magazine, 9 Justice Drive, Admiralty, Hong Kong
Ticketing information
Tickets available at Asia Society Hong Kong Center
Online Ticketing: https://ticketing.asiasociety.org.hk/
---
DOCUMENTARIES
May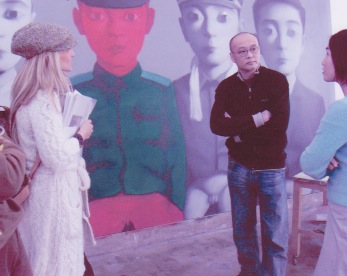 China Power: Art Now After Mao
Pia Getty, UK, 2008, 56 minutes
In English with no subtitles
May 23, 2013
Opening reception at 6:00pm
Screening at 6:30pm followed by a discussion with director Pia Getty and Johnson Chang, founder, Hanart TZ Gallery, and Co-founder, Asia Art Archive.
Chinese Art has caught the world's attention. Once considered obscure and exotic, it now commands millions at international auction. China's contemporary artists are the rock stars of the art world, living a lifestyle more synonymous with New York than the People's Republic of China. China Power is a reflection of modern China by its artists, filmmakers, and curators.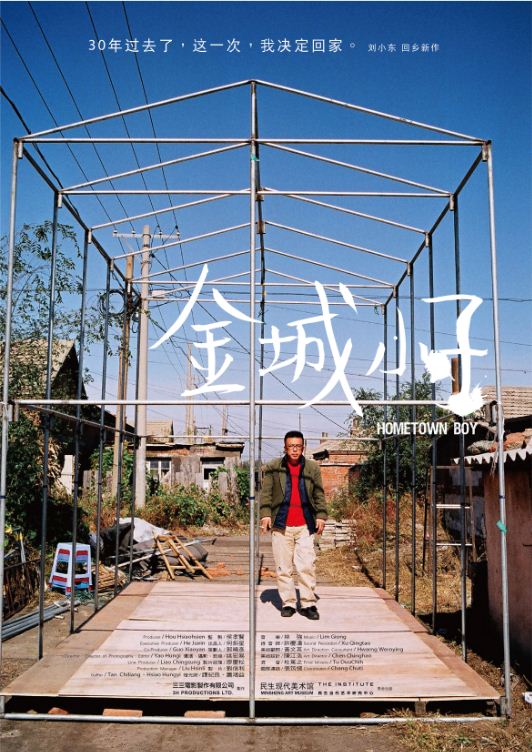 Hometown Boy 
Yao Hung-I, Taiwan, 2011, 72 minutes
In Mandarin with English subtitles
May 24, 2013
Opening reception at 6:30pm
Screening at 7:00pm followed by a discussion with Liu Xiaodong, artist and Anthony Yung, researcher at Asia Art Archive, Hong Kong
(Post-screening discussion conducted in Mandarin)
Hometown Boy recounts the visit of acclaimed contemporary Chinese artist Liu Xiaodong, on a return trip to his hometown of Jincheng, which he left in 1980, at the age of 17 to study painting in Beijing. Known for his paintings of ordinary people, on his return to his hometown Liu contemplates the changes that have taken place in the lives of his family and friends, and sensitively captures it on canvas.
June
Project 798 – New Art In New China
Lucius C. Kuert, Switzerland, 2010, 62 minutes
In Mandarin, English and Italian with English subtitles
June 28, 2013
Screening at 7:00pm
Post-screening Q&A with director in Switzerland via Webex (Subject to director's availability)
"The movie documents two historical events at their culmination: the '798' Art District and the revolution in Chinese art under an oppressive regime which gave birth to a new current of free thought…"
- HUANG RUI - Founder of '798'
Shot on location in '798' – Beijing's unique art district where it all took shape, Project 798 – New Art In New China explores the Chinese society and culture, as well as the different forms of artistic expression, ranging from oil painting to cutting-edge performance art, through the eyes of the artists themselves.
With the participation of China's most acclaimed artists: Chen Wenbo, Feng Zhengjie, The Gao Brothers, He Yunchang, Hong Hao, Huang Rui, Li Songsong, Liu Xiaodong, Wang Qingsong, Yan Lei, Yu Hong, Zhang Xiaogang, Zhang Xiaotao and others.
Made in China 
Yves Scagliola and Roman weber, Switzerland, 2002, 54 minutes
In Mandarin and English with English subtitles
June 29, 2013
Screening at 3:00pm
Made in China takes you on a 53-minute journey to the culture underground of today's urban China, and the budding youth culture in Beijing and Shanghai. Portraying without commentary 10 protagonists including a jazz musician, a DJ, a radio commentator, two film directors, a writer, a fashion designer, a punk band, and several artists, finding ways of expressing themselves in the fast changing realities of post-Maoist China
Featuring: Coco Zhao, Shanghai's favorite jazz singer, partygoer and flag-bearer for the city's underground homosexual community; Zhan Youdai, a 34-year old radio DJ, a pioneer for dance music in China; writer Mian Mian who chronicles China's chemical generation to reflect harsh realities of the post-Mao materialistic China; video artist Xu Zhen who was born in 1977 and never exposed to the socialist art of the Cultural Revolution; Ai Weiwei as a curator putting together a retrospective on the still very short history of contemporary Chinese art, and many more.
July and August
Outside the Great Wall
Han Guang, Japan, 2010, 118 minutes
In Chinese with English narration and subtitles
July 19, 2013
Registration 6:15pm
Screening 6:30pm
This documentary features interviews with 12 prominent Chinese writers, activists, and artists living in exile, from Nobel Prize-winning writer Gao Xingjian in Paris and novelist Zheng Yi in Washington, to poet Huang Xiang and journalist Hu Ping in New York, Tiananmen student leaders Wang Dan, Zhang Boli, and Xu Wenli, one of the founders of the first independent political party in China.
The film focuses especially on Zheng Yi, a quiet and deeply reflective novelist, "My heart is not here. In fact, I am living in China. I have nothing more than a desk here in the U.S.," says Zheng. Severed from his readers, exile has forced him to examine what it means to write, and for whom. Zheng believes that "a writer's existence is not a political one. If my presence in the world has any value, it's a spiritual value. If a writer succumbs to the hard times, if he can no longer endure exile and submits to the authorities, he surrenders the value of his existence."
The collage of wide-ranging interviews produces a rich montage that explores the meaning of exile, the fundamental human desire for free expression, and the courage of individuals facing up to authority and emerging stronger.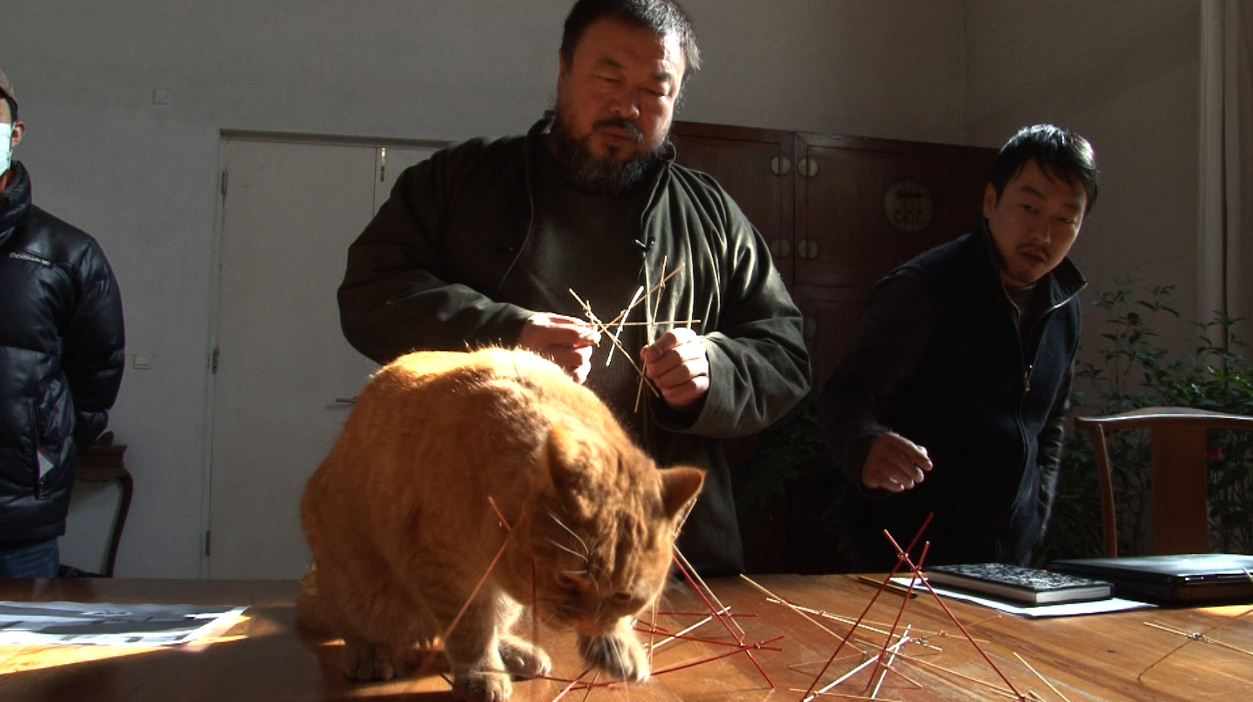 Ai Weiwei: Never Sorry
Alison Klayman, USA, 2012, 91 minutes
In Chinese with English subtitles
July 24, 2013 and August 9, 2013
Registration 6:15pm
Screening at 6:30pm
Post-screening Q&A with director in U.S. via Skype (Subject to director's availability)
"I think (by seeing the film) the audience will first gain some knowledge about who I am and what kind of issues I am always concerned about as an artist."
- Ai Weiwei
Named by ArtReview as the most powerful artist in the world, Ai Weiwei is one of China's most celebrated contemporary artist, and its most outspoken domestic critic. In April 2011, when Ai disappeared into police custody for three months, he quickly became China's most famous missing person. Having first risen to international prominence in 2008 after helping design Beijing's iconic Bird's Nest Olympic Stadium and then publicly denouncing the Games as party propaganda, Ai's critiques of China's regime have ranged from playful photographs of his raised middle finger in front of Tiananmen Square to searing memorials of the more than 5,000 schoolchildren who died in shoddy government construction during the 2008 Sichuan earthquake. Against a backdrop of strict censorship, Ai's witty use of social media to inform his followers has turned him into an Internet champion.

Download July Flyer Here  
From Jean-Paul Sartre to Teresa Teng: Contemporary Cantonese Art in the 1980s
Jane DeBevoise, Hong Kong, 2010, 48 minutes
In Cantonese and Mandarin with English subtitles
August 23, 2013
Registration at 6:15pm
Screening at 6:30pm
Post-Screening discussion* with Huang Xiaopeng, Artist & Anthony Yung, Director 
The 1980s was a seminal period in the history of contemporary art in China. However, the contribution and experimentalism of the art scene in South China, in particular Guangzhou and Shenzhen, have generally been overlooked. Due in part to the proximity of Hong Kong, western ideas from translated books and articles as well as popular culture in the form of TV shows and Cantopop flooded Guangdong at the end of the Cultural Revolution. This influx of new ideas and popular culture sparked great excitement, debate and experimentation in the arts. This documentary bears witness not only to the reading fever that gripped the Chinese art world in the 1980s. It also highlights the experimentalism and verve of artists and critics in South China whose contributions to the development of contemporary art have been long lasting and deep. Join artist, Huang Xiaopeng and Anthony Yung, Director, for a post-screening discussion. 
*Post screening discussion conducted in Mandarin
| | | |
| --- | --- | --- |
| Lead Sponsor | Airline Sponsor | Supporting Organization |
| | | Asia Art Archive |