GTDC Council Members Discuss Empowering APA Talent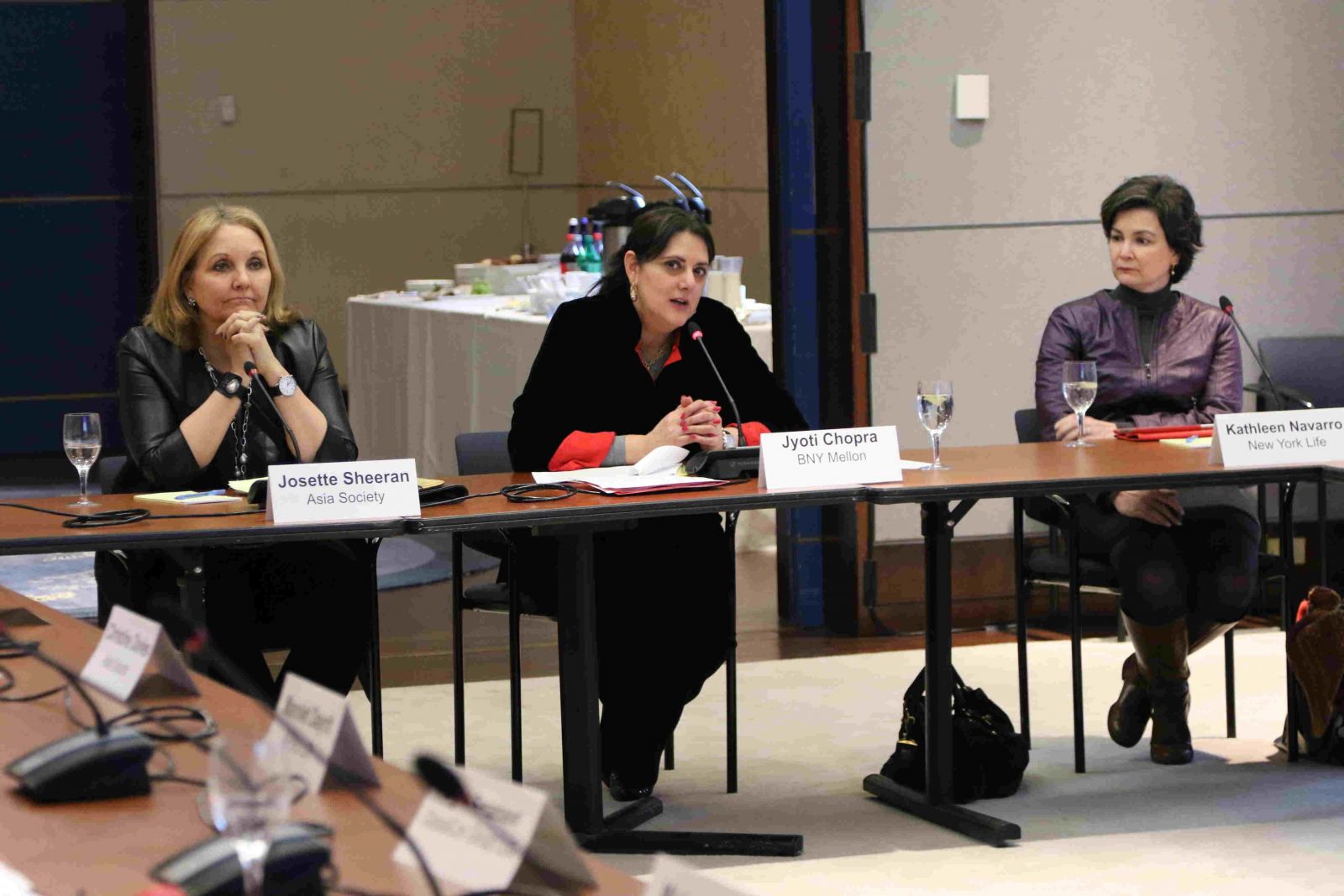 New York, 24 February 2015 - Followed by the inaugural meeting of the Global Talent and Diversity Council Asia Committee in Hong Kong on January 15th, the U.S.-based Global Talent and Diversity Council welcomed new council members:
Michele Green
, Vice President & Chief Diversity Officer from Prudential Financial;
Kathleen Navarro
, Chief Diversity Officer from New York Life;
Cecilia Nelson
, Assistant Vice President of Diversity & Inclusion from L'Oreal USA;
Amy Rosen
, Senior Vice President, General Counsel and Head of Human Resources from Telstra; and
Anilu Vazquez-Ubarri,
Chief Diversity Officer & Co-Head of Talent Development from Goldman Sachs. The meeting was led by the President and CEO of Asia Society,
Josette Sheeran
, and
Jyoti Chopra
, Managing Director and Global Head of Diversity & Inclusion at BNY Mellon. Participating companies included: AIG, Chevron, Citi, EY, GE, KPMG, L'Oreal USA, Marriott, New York Life, Prudential, Standard Chartered, Telstra, and Estee Lauder.
During the meeting 
Jyoti Chopra
stated,
"Diversity is part of the future, and companies are honoring and celebrating it because of the potential benefits it brings into the organization for business success."
The Council is proud to bring together senior officers from some of the most well-known multinational companies to discuss and share best practices focusing on Asian Pacific American and Asian talent. During the roundtable discussion,
Walter Hurdle
from AIG enthusiastically shared about their
Asian Leadership Initiatives
and how this targeted development program has generated great impact on its Asian American employees.
Mariana Monteiro
from GE also shared about their biannual
Asian Pacific American Forum (APAF)
, which is aimed to empower and to inspire workers to be more engaged in the firm. Lastly,
Manolet Dayrit
mentioned KPMG's
Leaders Engaging Leaders
Initiative where senior leaders provide guidance to high potential employees in moving into higher leadership positions within the firm.
By openly discussing the challenges and opportunities that APA employees face, council members engaged with one another in trying to find the catalyst that can foster change in their companies. The quarterly council meetings serve as a platform not only for the exchange of critical information but also as a powerful tool for companies to showcase their efforts and best practices for improving diversity in the workforce. 2015 will surely be another great year for GTDC with all its committed members working hard to build momentum.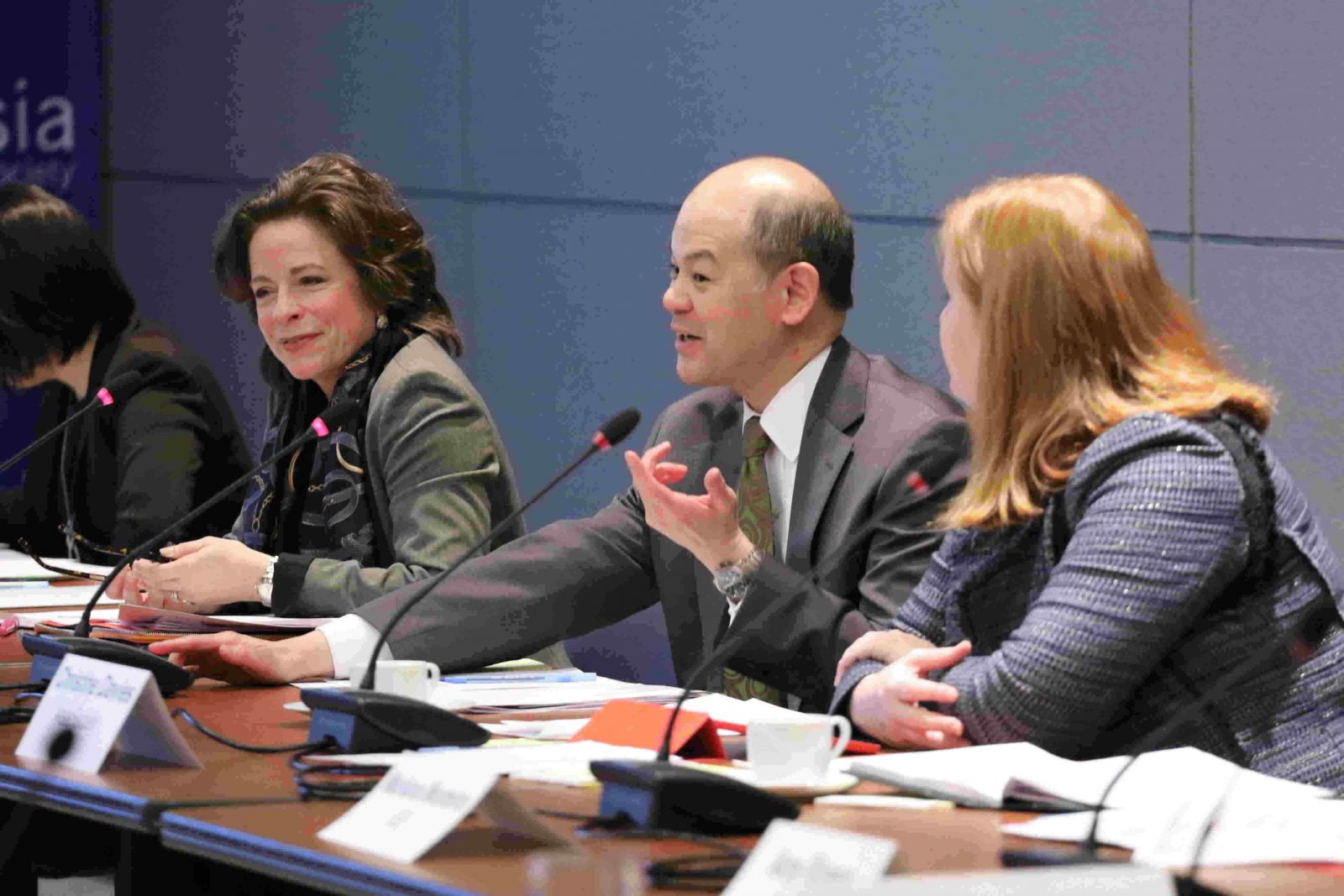 Reported by Wendy (Chuyun) Huang, Global Talent Initiatives Intern, Asia Society New York

-----------------------------------------------------------------------------------------------------

In 2007, Asia Society launched Global Talent Initiatives (GTI) to leverage its public voice in the area of global talent and diversity leadership. The 7th annual Diversity Leadership Forum (DLF) takes place June 8th- June 9th. Save your date, and be part of the change.