Powering Asian Talent: Roadmap to Success
VIEW EVENT DETAILS
Global Talent Initiatives Live Webinar
Asia Society's national benchmarking survey is aimed to fill a critical knowledge gap relating to the growth, development and advancement of Asian Pacific American (APA) employees. The survey encompasses a range of Fortune 500 industry sectors. Survey results help identify which companies are perceived as best at attracting, developing, and retaining APA talent and highlights best corporate practices.
Asia Society's 7th annual benchmarking study takes a close look at where Asian Pacific American leaders are on the corporate leadership ladder at Fortune 500 and other large companies.
Learn from Freddie Mac, a leading company recognized as the 2016 Best Employer for Promoting Asian Pacific Americans into Senior Leadership with Best Practices citations in employee growth and advancement and market opportunities.
Attend this live, interactive webinar to learn how to:
• Discover APA workplace challenges and create impactful strategies to recruit, retain and develop this population
• Create potential solutions to APA employee engagement and talent development challenges
Moderator: 
David Reid
Executive Director, Global Talent Initiatives
Asia Society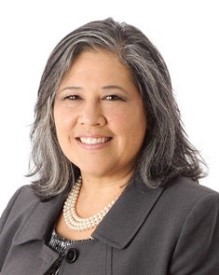 Speakers:
Michelle Bundy
VP Enterprise Project Management Office
Co-Chair – ASIAN ERG
Freddie Mac
                
Prasad Pinnamaneni
VP, SF Platforms, SDO
Chair – ASIAN ERG
Freddie Mac
                                                    
Event Details
1 - 2 p.m.
Register Now
20161208T130000 20161208T140000 America/New_York Asia Society: Powering Asian Talent: Roadmap to Success Asia Society's 7th annual benchmarking study takes a close look at where Asian Pacific American leaders are on the corporate leadership ladder at Fortune 500 and other large companies.

For event details visit https://asiasociety.org/global-talent-initiatives/events/powering-asian-talent-roadmap-success
---