Diversity Leadership Forum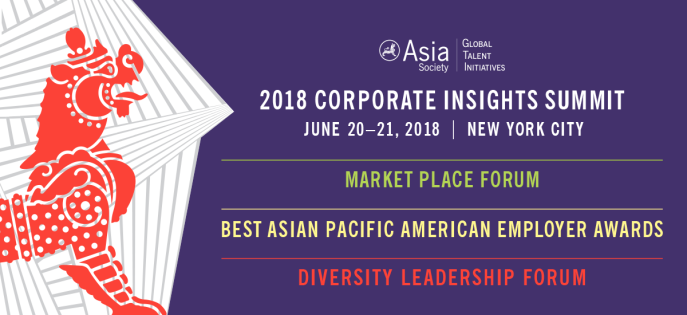 Established in 2009, the Diversity Leadership Forum provides a vital platform for corpora­tions to discuss diversity and inclusion issues and best practices in regards to Asian profes­sionals and analyze the influence of Diversity & Inclusion (D&I) on global market factors impacting businesses today.
The Forum provides a vital platform for businesses to discuss current corporate diversity issues facing Asian professionals and global market factors impacting businesses today. The two-day forum of interactive workshops is highlighted by the Annual Diversity Awards Ceremony, which recognizes companies that are at the forefront in promoting Asian Pacific American leaders and global diversity.
The conference also includes, ground-breaking research results from Asia Society's annual Asian Pacific Americans Corporate Survey Report, an annual study that examines barriers to and best practices for career advancement of APAs, keynote and plenary session presentations featuring execu­tives from global Fortune 1000 companies, and small group discussion tracks featuring relevant D&I topics and best practices.
Each year, the Forum attracts CEOs, CDOs, COOs, Asian ERG Leadership and Executive Advisors, Business Managers of Fortune 1000 companies and Diversity and Inclusion Managers, Educators and Consultants. Bringing these engaged people together in one room is made possible by dedicated and generous corporate sponsors.