Agenda: West Coast Diversity Leadership Forum
Powering Asian Talent: Fostering a New Generation of Leaders
Monday, December 5
6:00pm   Executive Leadership Dinner (invite-only)
Venue: Crystal Jade Jiang Nan SF
Tuesday, December 6
Venue: Zendesk, 1019 Market Street, San Francisco 
8:30 – 9:15 am REGISTRATION AND CONTINENTAL BREAKFAST
9:15 – 9:30 am OPENING REMARKS
Bruce Pickering / Executive Director / Asia Society Northern California 
Tiffany Apczynski / Vice President, Public Policy and Social Impact, Zendesk / Asia Society Northern California 
9:30 – 10:40 am KEYNOTE DIALOGUE: Asian Leaders Driving Business & Politics 
According to Nielsen and the U.S. Census Bureau, Asian Pacific Americans (APA) are now the fastest growing demographic in the United States and are estimated to increase another 150% by 2050. With this comes tremendous business opportunities, as APAs are part of a large highly skilled talent pool of employees who are eager to drive innovation and global business growth. So why don't more few Asian Pacific Americans reach the upper echelons of leadership? And how can Asia Society and corporations promote APAs in the C-Suite?
Moderator: 
Frank Wu / Chair / Committee of 100
Panelists: 
S. Shariq Yosufzai / Vice President, Global Diversity, Ombuds & University Partnerships / Chevron Corporation
Grace Lee / Partner / Latham & Watkins 
Otto Lee / former Mayor & Council Member / Sunnyvale
10:40 - 11:00 am  SPOTLIGHT: BEST PRACTICES
Ground-Breaking Results from the 2016 Asian Pacific American Corporate Survey
Asia Society's 8th annual benchmarking study takes a close look at where Asian Pacific American leaders are on the corporate leadership ladder at Fortune 500 and other large companies. Discover which companies are perceived as best at promoting and developing Asian Pacific American leaders and how Asia Society plans to take the lead in "powering Asian American Leadership" and corporate diversity efforts.
David Reid / Executive Director of Global Talent Initiatives / Asia Society New York
Vipul Sheth / Vice President, Corporate Quality / Medtronic
11:00 - 11:30 am COFFEE BREAK
11:30 am – 12:30 pm Leadership Skills: Developing the Next Gen Asian Leaders
Deloitte's recent Global Human Capital Trends Study describes a paradigm shift in skillset building. Creating a culture of innovation and driving market growth requires not only managing remote employees on a global landscape but also honing one's own personal cultural agility and adaptability. Organizations must build leaders earlier in their careers and form teams that mix generations. Top business leaders across generations will discuss new trends in cross-generational leadership development, including what it takes to be an employer of choice for the APA workforce.
Moderator:
Laurie Nash / Managing Director / Russell Reynolds Associates
Panelists:
Annabel Chang / Director of Public Policy / Lyft
Steven Ma / Commissioner / California Commission on Asian and Pacific Islander American Affairs and CEO / ThinkTank Learning
Anna Mok / Partner / Deloitte 
12:30 - 1:15 pm NETWORKING LUNCHEON
1:15 - 2:15 pm EXECUTIVE ROUNDTABLE - [Invitation Only]
The Year Ahead with the Diversity Leadership Advisory Council
Invitees will join the Diversity Leadership Advisory Council to discuss how Asia Society and the Council can further diversity and inclusion goals in the San Francisco Bay Area over the next year.
Co-Moderators: 
Buck Gee / Board Member / Asia Society
Anna Mok / Partner / Deloitte
Sydnie Kohara / Managing Director / Kohara Group 
1:15 - 2:15 pm Closing the Gender Gap: Advancing Asian Pacific American Diverse Talent
Innovative companies will share the bold steps they've taken to leverage the Asian Pacific American diverse talent force for growth. Presenters will provide strategies for breaking the barriers to advancement for such groups as Asian Pacific American women and LGBTQ employees. They will offer insights on leveraging diversity within the APA community as companies strive to build a brand reflective of the global marketplace and local communities they serve.
Moderator:
Linda Akutagawa / Founder and President / LEAP
Panelists:
Shie Lundberg / Director, Consumer Care / Google
Eugene Kelly / Vice President, Global Diversity & Inclusion / Colgate-Palmolive
Carla MacDonald / Diversity and Inclusion Strategy Consultant / Wells Fargo 
2:15-2:45 pm  COFFEE BREAK
2:45 - 4:00 pm Amplifying the Impact of Business Resource Groups: Making BRGs & ERGs Work 
Business/Enterprise Resource Groups (BRGs & ERGs) are an invaluable source of energy and innovation, and can be tapped to build diverse, cross-NRG/BRG teams. This panel of experts across industries will share proven strategies and draw on examples that demonstrate business success and career advancement.
Moderator:
Erby Foster / Director, Diversity and Inclusion / Clorox  
Panelists:
Madhu Kochar / Vice President, Analytics Cloud Data Services, Delivery, Operations and Client Success / IBM
Michael Coyle / Principal, Program Manager, Diversity & Inclusion / PG&E
Denise Lee / Director, Customer and Partner Services / Cisco
Douglas Ma / Head of Expansion, Asia Pacific / Uber 
2:45 - 4:00 pm WORKSHOP [Pre-registration required—limited seats]: Fast Track Your Career: Becoming a Very Influential Person
Do you have influence? Building a career requires more than talent and hard work. Business visionaries will discuss how to grow and nurture their influence within an organization. Panelists will detail strategies to actively build influence, as well as how to:
• sell and market oneself within the organization
• ask for what they want
• "read" other people
• attain business development goals
Moderator:
Brian Reyes / CEO, BAR Sustainability / ASNC YPG
Presenter:
Yingzhao Liu / ‎Director, User Experience Design / LinkedIn
Darlene Chiu Bryant / Executive Director / ChinaSF
4:00 - 4:30 pm CLOSING KEYNOTE
Assemblymember Phil Ting / 19th Assembly District, California 
4:30 – 4:45 pm  Closing Remarks & Charting out Next Steps
Wendy Soone-Broder / Director of Global Corporate Development and Strategic Partnerships / Asia Society Northern California
Buck Gee / Advisory Board Member / Asia Society
4:45 – 6:00 pm  Cocktail Networking Reception @ Chai Bar SF
DLF WEST ADVISORY COUNCIL
Co-Chairs
Sydnie Kohara, Media Consultant
Buck Gee, Silicon Valley Community Foundation
Anna Mok, Deloitte
Members
Darlene Chiu Bryant, China SF
Fiona Ma, California State Board of Equalization
Khatharya Um, University of California, Berkeley
Les Wong, San Francisco State University
SPONSORS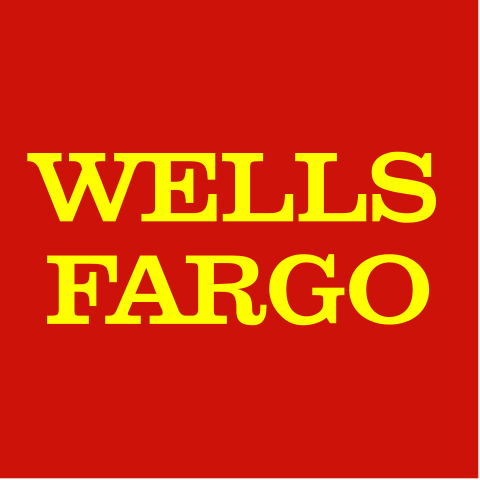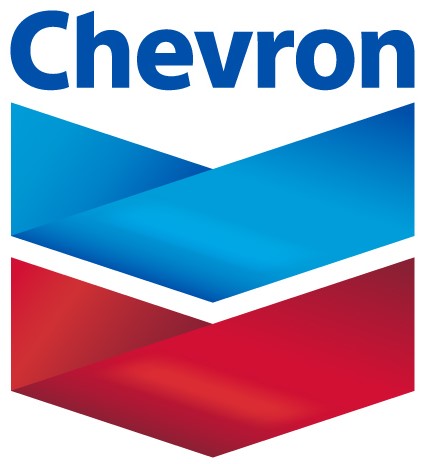 Partners
Supporters