2018 Diversity & Marketing Leadership Summit
View Market Place Forum Agenda
View Diversity Leadership Forum Agenda
Wednesday, June 20
Asia Society 725 Park Ave, New York, NY 10021
12 p.m. - 5:30 p.m.
Inaugural Market Place Forum
5:30 p.m. - 9 p.m.
9th Annual Best Companies Awards Dinner
---
Thursday, June 21
Time Warner, Columbus Circle, New York, NY 10019
8 a.m. - 4:30 p.m.
10th Annual Diversity Leadership Forum
---
The Asia Society Diversity & Marketing Leadership Summit will be held in New York June 20-21, 2018 and will feature two key components. The Asia Society Diversity Leadership Forum (June 21) is an annual event that highlights key thought leadership in the cross-cultural human capital management and diversity realm, awards companies who are exemplifying strong diversity management practices, and provides a forum for the exchange of ideas among Asian professionals and those who work with diverse teams.
This year, the Diversity Leadership Forum will be joined for the first time with Asia Society's new Market Place Forum, a half-day event the day before the Diversity Leadership Forum, which will explore case studies and best practices in how to effectively market to the Asian and Asian-descent demographic in the United States.
Our annual Best Asian Pacific American Employer Awards Dinner will be the occasion on which the corporate winners of several awards related to data drawn from the 2018 Asian Corporate Survey will be announced.
Check out the program schedule, session topics, and pre-conference events.
Should you have any questions, please don't hesitate to contact us at globaltalent@asiasociety.org.
Learn more about Global Talent Initiatives.
Learn more about the Asian Pacific Americans Corporate Survey.
Sponsors
Presenting Sponsor
---
Silver Sponsor

---
Bronze



---
Supporter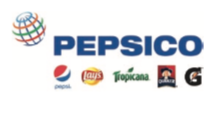 ---
Knowledge Partner
---
Media Partner
---
Outreach Partner