The Countdown Begins…May 16
Find out which finalists are the Best in Class at Asia Society's 2011 Diversity Leadership Forum and Awards Ceremony. If you don't have a ticket, you can watch the Awards Ceremony online and follow us on Twitter #DLF2011. Please visit this website on Monday, May 16, 2011 to watch.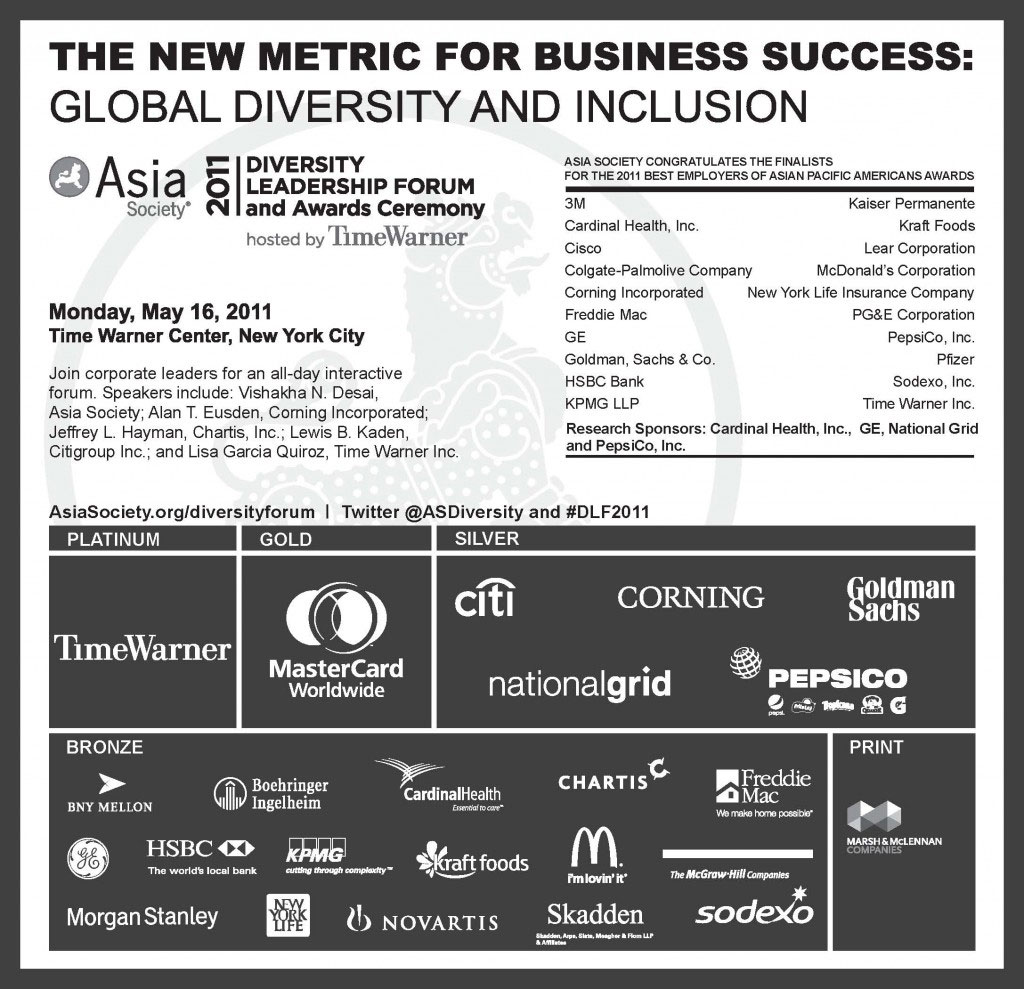 The 2011 Finalists:
3M
Cardinal Health, Inc.
Cisco
Colgate-Palmolive Company
Corning Incorporated
Freddie Mac
GE
Goldman, Sachs & Co.
HSBC Bank
KPMG LLP
Kaiser Permanente
Kraft Foods
Lear Corporation
McDonald's Corporation
New York Life Insurance Company
PG&E Corporation
PepsiCo, Inc.
Pfizer
Sodexo, Inc.
Time Warner Inc.
Stay tuned…