'The Partner Track' – A New Book About an APA's Experience in Corporate America
Helen Wan, Associate General Counsel at Time Inc., is having her first book, THE PARTNER TRACK, published by Macmillan/St. Martin's Press on September 17th.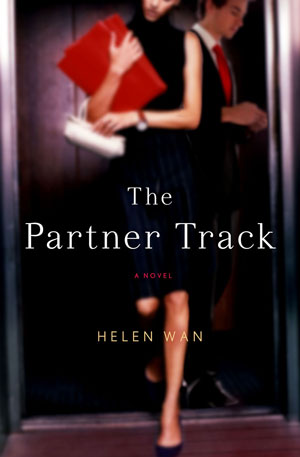 THE PARTNER TRACK is the story of a young Chinese-American woman competing for partner at a prestigious global firm, and how outsider status, cultural difference, and politics complicate the ascent of talented young Asian Pacific Americans on their way up the corporate ladder. The novel follows protagonist Ingrid Yung, who has perfected the art of "passing" in an old-boy corporate culture, until an event at the annual summer outing suddenly throws her outsider status into sharp relief, and Ingrid must question whether she can risk throwing away the American Dream that is finally within her reach.
Wan will be speaking about her book, and about what top companies can do to attract, retain, and develop minority and female talent, at national law firms and corporations this Fall, including Time Warner, BNY Mellon, National Grid, Avon, and others, as well as at conferences such as the National Asian Pacific American Bar Association Convention. THE PARTNER TRACK has been selected by Amherst College as its November 2013 "Amherst Reads" Book Club Selection.
More information can be found here.