My China Trip: A Whole New World
Windows to China: Students' Study Abroad Experiences
By Lisa He Wu, a junior at Central High School in Philadelphia, Pennsylvania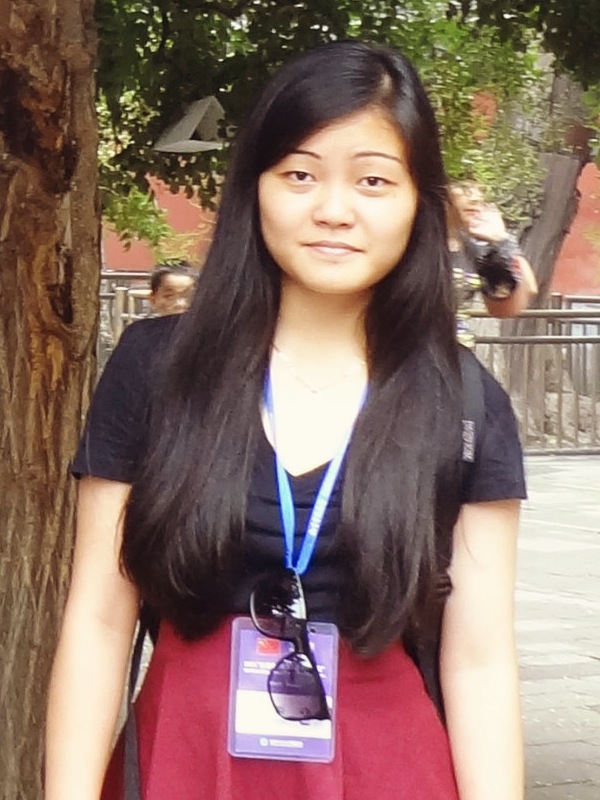 More than 500 high school students from all around the U.S. attended the Chinese Bridge Camp, which lasted 15 days. Students were divided into groups and went to different provinces; those of us from Central High (Philadelphia) and many others from Minnesota, Arizona, and Ohio were selected to go to Guangxi, Guilin Province for 10 days, and the other five days were spent in Beijing. Guangxi was the farthest province from the capital. I'm glad I was chosen to go to that paradise; it's really a once-in-a-lifetime opportunity that I will never regret. Guilin is known for its famous Li River and Elephant Trunk Hill. I visited a lot of beautiful mountains and rivers. In Beijing, I went to Summer Palace, the Great Wall, the Forbidden City, and many others. Sightseeing in Beijing and Guilin was the one of the best experiences ever. I enjoyed the various cultural classes such as tai chi, king fu, Chinese language, dance, and traditional music class.
Although I am a Chinese American, China is a whole new world to me in terms of culture and people. It took a few days to adapt to a new environment. I had never seen a squatting toilet before. In Guilin, I had the privilege of visiting and spending time with a host family from China, which was a very meaningful, interesting, and challenging experience. I remember I was scared to go over to the family's house because I was afraid that everyone in my group would expect me to do the translations since I am the only Asian in the group, and I can't really speak Mandarin. It turned out that my basic knowledge of the language actually helped me to understand and somewhat speak to the family even though my accent wasn't perfect.
The most enjoyable and interesting night was when my friends and I went to a fish-kissing spa. There were many tanks with fish for people to put their feet in, so that fish can eat the dead skin off people's feet. Our experience at the spa led to the learning of a new Chinese word, 喂 (wèi), which means to "to feed." When the store owner told us that our time at the fish spa was up, my friend decided to try to convince the owner to let us stay longer since there are not many customers around. My friend said, "我们帮你吃鱼 (wǒmen bāng nǐ chī yú)," which means, "Let us help you eat the fish." What we meant to say was, "We're helping you feed the fish," instead of "eat the fish," but from the confused and indescribable expression of the owner's face, we knew we said something completely wrong.
In just two weeks I learned a lot about Chinese culture and people. Not only did I meet people from abroad, I also encountered many other young adults from all around the United States. I cannot express all my feelings in one or two words toward this experience. I feel as though I have become a different person since I've returned back to the States. Learning from all the people around me changed my perspectives toward other countries. I have become more open-minded and more eager to learn and appreciate the little things. My journey in China was worth it. I'm really grateful for this learning experience which opened new doors for me and my future. This is why I've decided to study abroad in China after I go off to college. I want to master the Chinese language and learn more and more about the culture in which my parents were raised. China is a wonderful country with a clash of cultures.