Little Thoughts on China
Windows to China: Students' Study Abroad Experiences
By Judy Fordjuoh, a junior at Medgar Evers College Preparatory School in Brooklyn, New York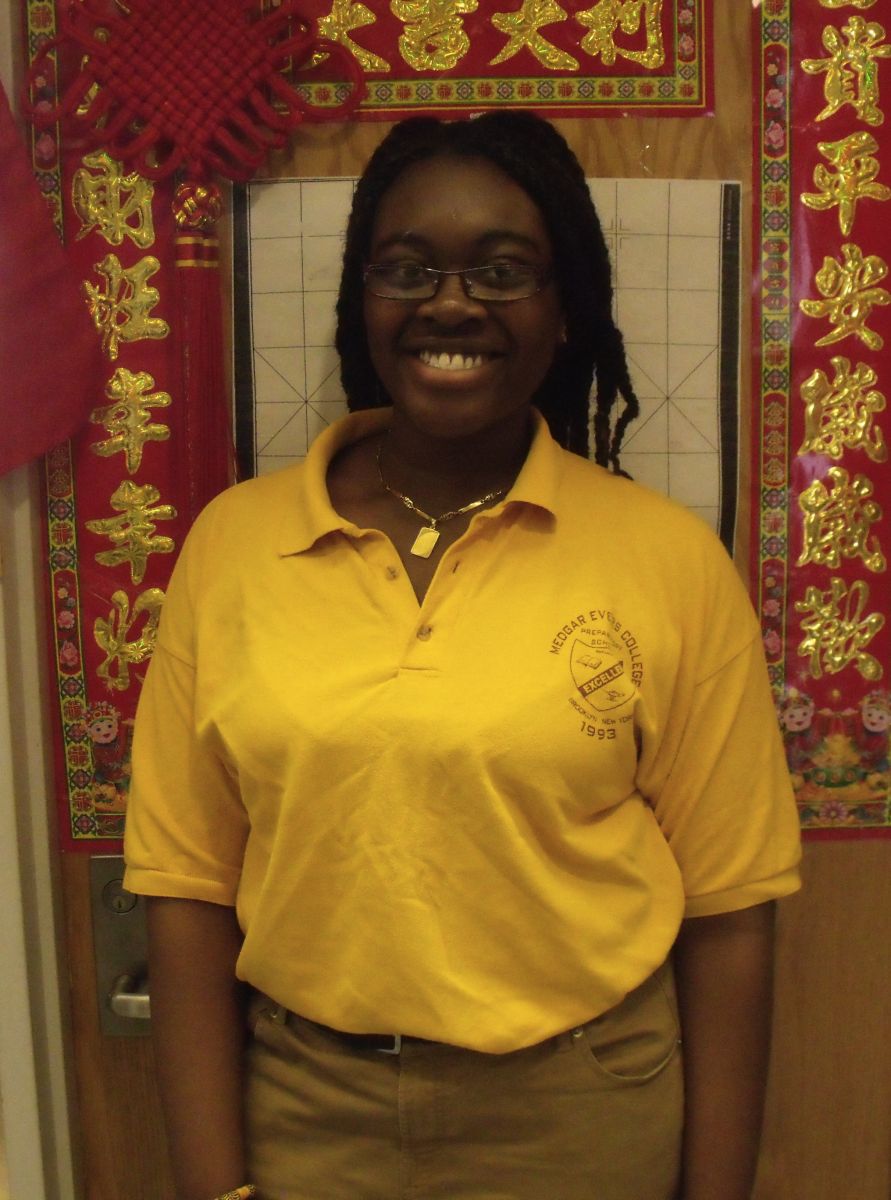 On June 28, 2014, I boarded a plane to Beijing, China, from Newark Liberty International Airport. Those few steps I took led me to China and this trip changed my life forever. Now when I think of China, the first few words or phrases that come to mind are: "turn up," squatting toilets, KTV, 包子 (bāozi, steamed buns), and facilitators. Before embarking on my journey, many people told me so many absurd things such as, "Oh, are you learning 'chinchonxingchin'?" and "You'll get sick!" and "Don't eat any weird things!" Now I understand that the people who said those things have never taken any risks, or experienced anything that has opened their eyes to view the world differently. The six weeks I spent in China with Americans Promoting Study Abroad changed my desired career path and it has motivated me to learn even more Chinese, so that I can possibly even live in China one day.
Chinese is one of the world's biggest languages, and about one-fifth of the entire world population speaks it; therefore you can imagine how many people I might communicate, interact with, and influence by speaking Chinese. Learning languages and cultures is so important because the world is changing and it is up to people who understand the importance of exchanges of culture and language to promote diversity. One of the main reasons I continue to study Chinese is because it is interesting to talk to people that we think are completely different from us – in another language. I feel like Americans spend so much time only perfecting our English, while we should be perfecting our English and learning more languages. But certainly for my generation of teenagers and children, it would be a really wise choice to start to learn some Chinese because it will open up a new world to them. I don't believe that Chinese have taken over the world yet, but I do believe it will open many opportunities in all aspects, so it's essential to understand this country that is going to be so important in our future.
From learning the Chinese language to my journey to China, it has helped me see that everyone in our generation or age group is the same no matter where they are in the world. For example, girls in China are obsessed with the boy band EXO while the girls in America are obsessed with August Alsina. Though the people each group of girls adores are different, what we have in common is the fact that we all have someone in the media that we adore or look up to in some way. What I have also realized is that the youth of this generation, regardless of their location, have very similar goals of studying hard and making a proper living, so that we can take care of our families and live comfortably.
My journey to China introduced me to individuals at Beijing University of Posts and Telecommunication with whom I have created memories to last a lifetime. In addition to this, I would love to be able to go to more markets and bargain with the storeowners. I was always a confident person, but this experience has given me a boost of confidence. Going to China has made me see how different the world can be and how social norms in one country can be totally different in another country. China has so many amazing customs, traditions, and a rich culture overall. From the varieties of foods like 辣子鸡丁 (làzǐ jī dīng, spicy chicken), 回锅肉 (huíguōròu, twice-cooked pork), 馒头 (mántou, steamed bread), 牛奶饼干 (niúnǎi bǐnggān, milk biscuits) and 包子 (bāozi, steamed buns), to Chinese customs like 功夫和中国书法 (gōngfū hé zhōngguó shūfǎ, kung fu and Chinese calligraphy), my experience has given me a new outlook on my life because of our differing concepts of space, time, family, and other aspects of life.