Why Jack Ma Is More Forrest Gump Than Steve Jobs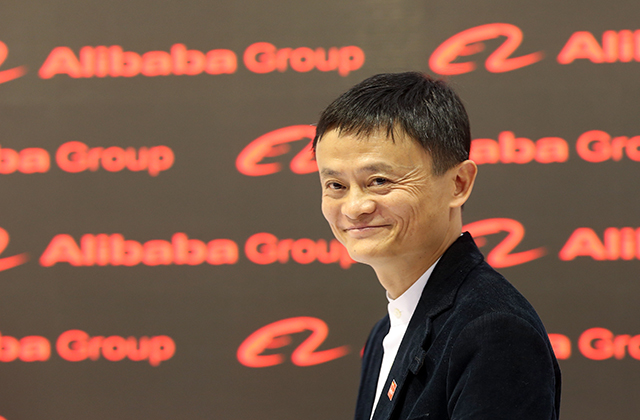 Jack Ma, the founder and executive chairman of Alibaba is one of the world's most successful businessmen. (Sean Gallup/Getty Images)
Alibaba's founder and chairman Jack Ma is one of the world's most well-known entrepreneurs, a man who rose from humble beginnings in China to build an internationally famous e-commerce platform. Since his rise to fame, many articles and profiles have detailed Ma's quirky habits and offered insight to his inspiring personal story. Duncan Clark, a China-focused journalist and author, is one of the few people who actually knew Ma prior to his meteoric ascent. In his new book Alibaba: The House That Jack Ma Built, Clark illustrates Ma's transition from Ma Yun, a diminutive boy from the coastal Chinese city of Hangzhou, to Jack Ma, global business magnate.
Tom Nagorski, Asia Society's executive vice president, praised the book in a review published last weekend in the Wall Street Journal.
The parallels to certain Silicon Valley icons — Steve Jobs in particular — are hard to miss, from the smelly digs to the brash, unbridled confidence. Like Jobs, Jack Ma would spend the next 15 years building new businesses that seemed fanciful at first, but before long he had competitors kicking themselves and once-skeptical investors ruing missed opportunities.

Mr. Clark is a fine writer, and his main character is, well, quite a character. If you Google "Jack Ma" you might find video of him sporting a Mohawk and a nose ring and belting out Elton John's "Can You Feel the Love Tonight" to a crowd of Alibaba employees. He has (unlike Steve Jobs) a sunny disposition and a fondness for aphorisms: "Believe in your dream and believe in yourself"; "Customers first, employees second, shareholders third." He often mocks his own failings: "I still don't understand the technology behind the internet." His favorite film? Well, that would be Forrest Gump, because "people think he is dumb, but he knows what he is doing."
Read the full review here.