Video: Michelle Yeoh and Luc Besson Discuss 'The Lady,' Aung San Suu Kyi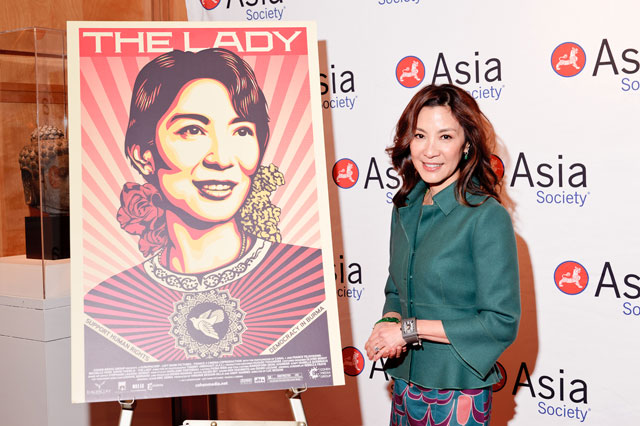 Michelle Yeoh at Asia Society New York on Dec. 11, 2011. (C. Bay Milin)
When Michelle Yeoh approached Luc Besson with a script based on the life of Nobel Laureate Aung San Suu Kyi, the French director joked that he managed to find an "18-month hole" in his usually packed schedule to make The Lady, an epic biographical feature based on the life of the iconic female leader from politically troubled Burma.
Both Yeoh and Besson were present on Sunday at Asia Society in New York for a screening of The Lady that was followed by a lively Q&A session. Director Ang Lee, who collaborated with Yeoh on one of her best-known roles in 2000's Crouching Tiger, Hidden Dragon, introduced the screening.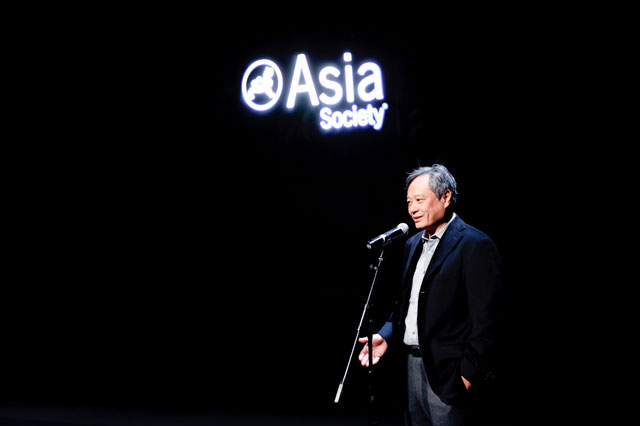 Director Ang Lee onstage at Asia Society New York on Dec. 11, 2011. (C. Bay Milin)
Born in Malaysia and based in Hong Kong, Yeoh is best known for her kung fu roles like Crouching Tiger and action-packed films like the James Bond movie Tomorrow Never Dies. During the Q&A, she was asked what it was like to play an advocate of nonviolence who spent more than 15 years under house arrest.
Excerpt: Michelle Yeoh: "She is always going to be with me" (1 min., 25 sec.)
Yeoh studied 200 hours of footage of Suu Kyi's public appearances to gather information for her role. According to Besson, the actress had perfected Suu Kyi's appearance and the nuances of her personality to such an extent that the lines between the real human being and the portrayed character blurred when they crossed in real life.
Excerpt: "Michelle, my mom wants to talk to you" (1 min., 32 sec.)
Asked to comment on the most recent political developments in Burma, Besson said he was not a specialist on Asia, but given the track record of the Burmese military — who have staged similar elections approximately every 10 years in the past — he said he was skeptical. Aung Sang Suu Kyi, he explained, has not yet seen the film based on her life.
"The film is not authorized in Burma, so I think today you can go in jail if you have a copy of it, but you know what? I hope that they will pirate the film... a lot," he added.
Excerpt: Luc Besson on his film's availability in Burma (45 sec.)
Watch a trailer for The Lady: