Typhoon Yolanda Relief Update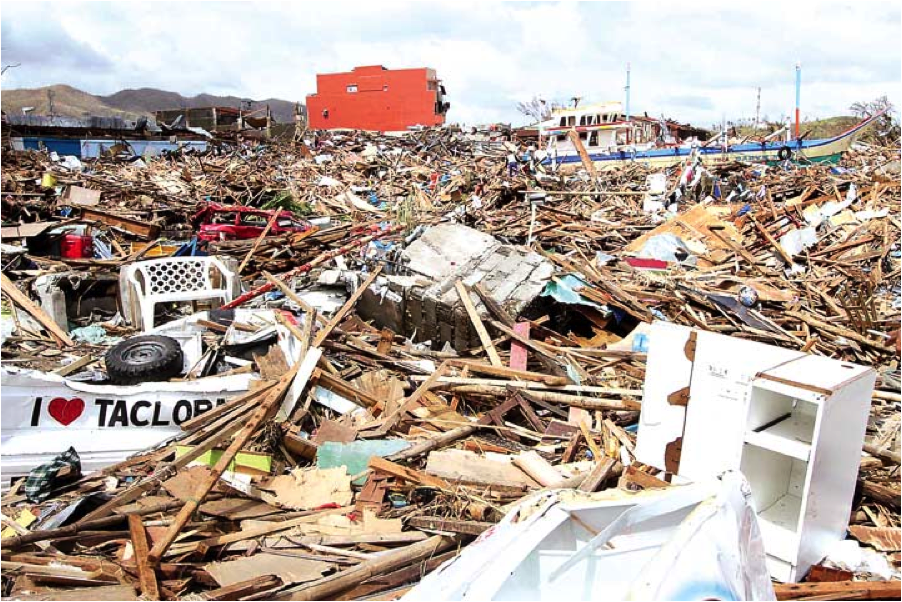 Photo credit: Manila Bulletin
Relief Efforts Today

MANILA, Philippines – Local and international aid organizations scramble on Wednesday to deliver supplies to the 41 provinces devastated by typhoon Yolanda. Government officials said 1,833 had been counted and 2,487 people were injured, mostly from the Visayas region that was severely affected by the typhoon. In one coastal municipality in the Visayas region, Tacloban City, more than 80,000 houses were destroyed, churches lie in ruins and the bodies that continue to pile are starting to rot. Thousands of survivors swarmed the airport in city yesterday but only a few hundred managed to board their flights. Government officials estimate, of the 582,203 people displaced by Typhoon Yolanda in the country, only 286,433 are in the 933 evacuation centers.

International Aid

Different types of assistance are being given to the victims of super typhoon Yolanda. While some nations are sending monetary donations, many are deploying medical teams, volunteers, relief goods and equipment for basic services. Below are the countries that are providing international aid:
1. AUSTRALIA - US$10 million package
2. BELGIUM - medical and search and rescue personnel
3. CANADA - C$5 million
4. CHILE - humanitarian aid
5. DENMARK - KR 10 million
6. EUROPEAN UNION - EUR 3 million
7. GERMANY - 23 tons of relief goods
8. HUNGARY - search and rescue personnel and rapid response team
9. INDONESIA - in-kind donations
10. ISRAEL- team of medical, trauma and relief professionals
11. JAPAN - emergency relief medical team
12. MALAYSIA - medical and search and rescue teams
13. THE NETHERLANDS - undisclosed financial aid
14. NEW ZEALAND - NZ $2.15 million
15. NORWAY - KR 20 million
16. RUSSIA - rapid response team, rescue workers and an airmobile hospital
17. SAUDI ARABIA through Prince Talal bin Abdulaziz Al Saud - US$100,000
18. SINGAPORE - $50,000
19. SPAIN - in-kind donations
20. SWEDEN- emergency communications equipment
21. TAIWAN - $200,000
22. TURKEY - medics, rapid response team, search and rescue personnel
23. UNITED ARAB EMIRATES - Dhs 36 million
24. UNITED KINGDOM - £6 million and $9.6 million worth of emergency support package
25. UNITED NATIONS Children's Fund - $1.3 million worth of supplies
26. UNITED STATES - initial $100,000 for water and sanitation; Troops, emergency respondents, transportation and equipment
27. VATICAN - $150,000
Please see our previous post for the types of assistance needed.