Top Tweets: Ridiculing the Latest Ban in Pakistan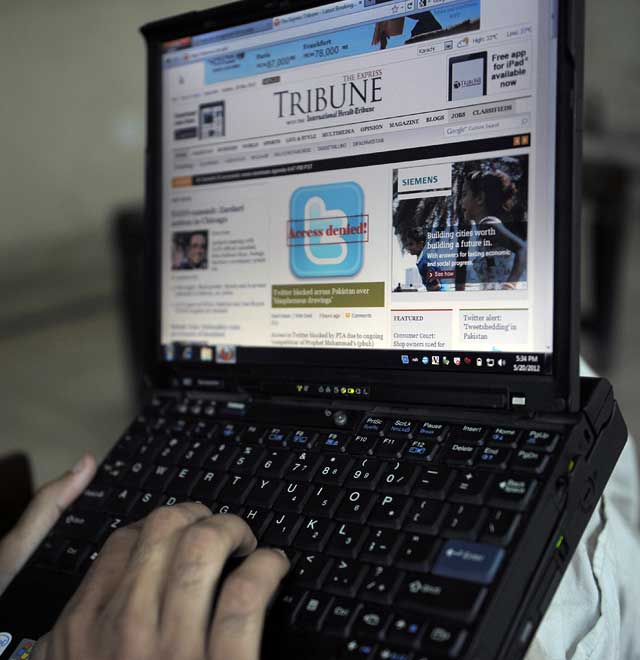 A Pakistani resident uses a computer to browse a newspaper website in Quetta on May 20, 2012, after the country's government blocked social networking website Twitter. (Banaras Khan/AFP/GettyImages)
Over the weekend, Pakistani social media users briefly lost access to Twitter as Pakistan's Ministry of Information Technology blocked the social media network for promoting "blasphemous" content. The ban does not seem to have affected all users in Pakistan, as many people were able to continue accessing Twitter through their mobile phones.
Internet and mobile censorship has been a continuous issue in Pakistan. In 2010, Pakistani authorities blocked access to Facebook for two weeks over a contest that asked people to darw and submit images of Prophet Mohammed and last year the Pakistan Telecommunication Authority (PTA) attempted to ban usage of certain words in text messages. 
The brief ban, which was lifted by Prime Minister Yousaf Raza Gillani's orders late on Sunday night, has generated much protest, debate and satire about freedom of speech in Pakistan. Following is a collection of tweets about the short-lived ban.