Photos: Protests in Nepal Over Genetically Engineered Seeds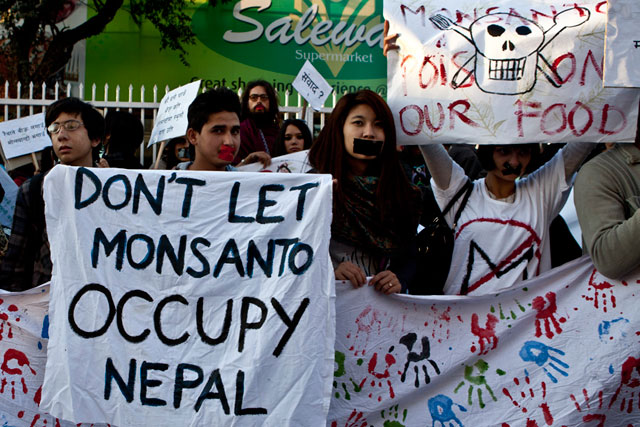 Protestors marched in Katmandu, Nepal, against a proposed farmer training program involving hybrid maize from Monsanto on November 25, 2011. (Kashish Das Shrestha)
In Nepal, protests are building up against the use of genetically engineered seeds by biotechnology giant Monsanto, which reportedly has been operating in the country since 2004. The protests have prompted Nepal's new leadership to backtrack on the deal it made in September with Monsanto and the United States Agency for International Development (USAID).
Kashish Das Shrestha, a contributor for BBC Nepali Service, has reported on the controversy, its origins and food security issues in Nepal. Today, his work was featured in The New York Times' Doth Earth blog.
"An anti-Monsanto campaign has slowly gained momentum in the local press, the capital, and online, culminating in a silent protest near the U.S. embassy [on Nov. 25]. And the USAID and the Ministry of Agriculture and Cooperatives are in an awkward standoff," he wrote.
Kashish sent us these photos of his time reporting on the building anti-Monsanto movement and the agricultural landscape in Nepal.

Forest and farmland in Surkhet in western Nepal. (Kashish Das Shrestha)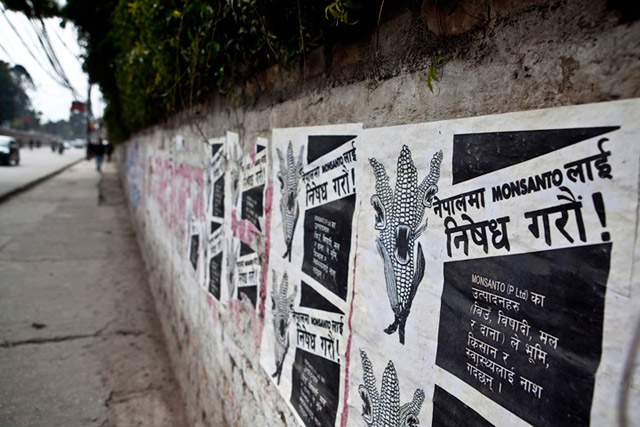 Anonymous anti Monsanto posters in Kathmandu's streets. (Kashish Das Shrestha)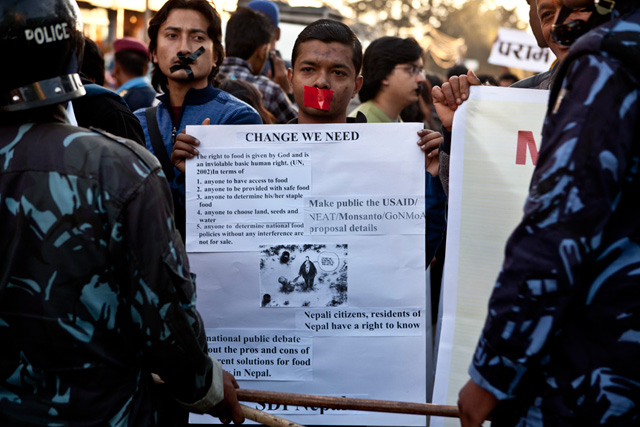 Police stopped the Silent Proest from reaching their planned destination of across the street from the American Embassy on November 25, 2011. (Kashish Das Shrestha)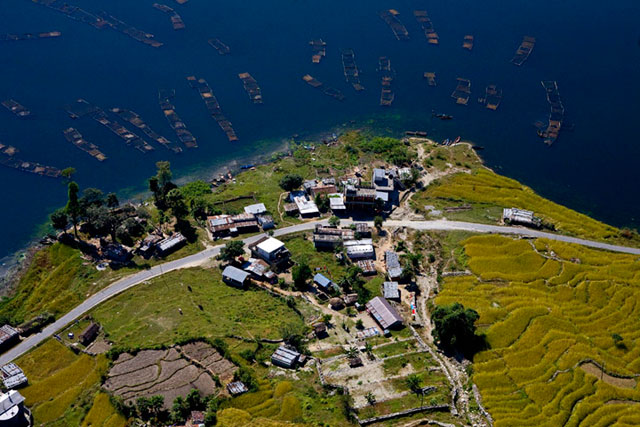 Farming on land and in water in and around Pokhara's Phewa Lake. (Kashish Das Shrestha)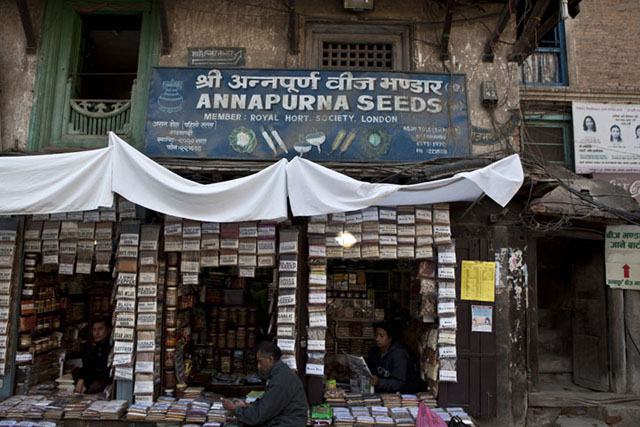 Nepal's first seed shop has been selling hybrid seeds for many years. (Kashish Das Shrestha)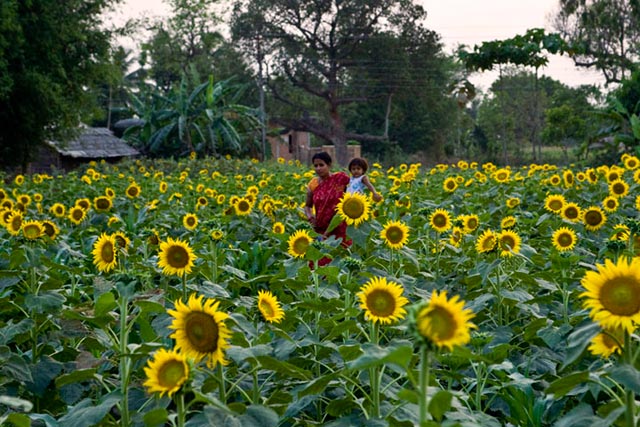 A Sunflower farm in Inarwa of Sunsari District (Kashish Das Shrestha)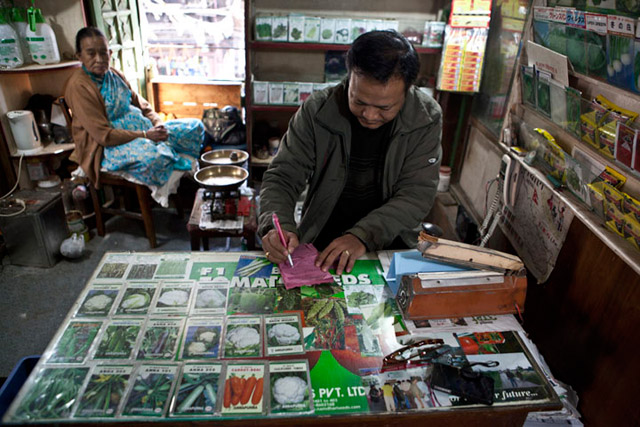 Jiban Lal Shrestha and his mother at the seed store his father established in 1970. (Kashish Das Shrestha)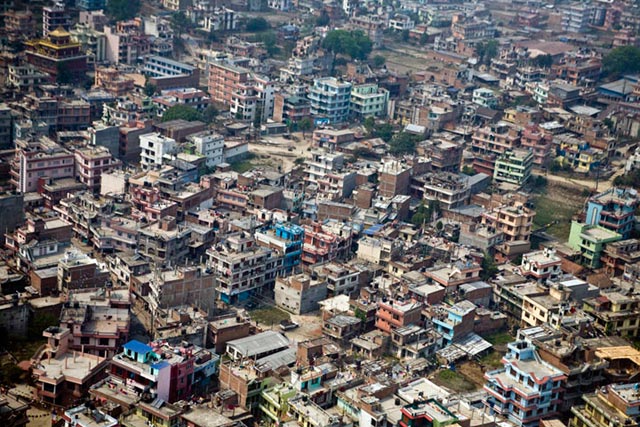 A part of Kathmandu as seen from the sky. (Kashish Das Shrestha)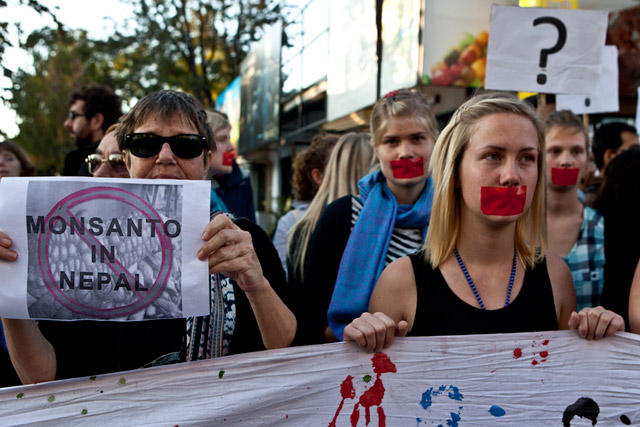 Protestors marched in Katmandu, Nepal, against a proposed farmer training program involving hybrid maize from Monsanto on on November 25. (Kashish Das Shrestha)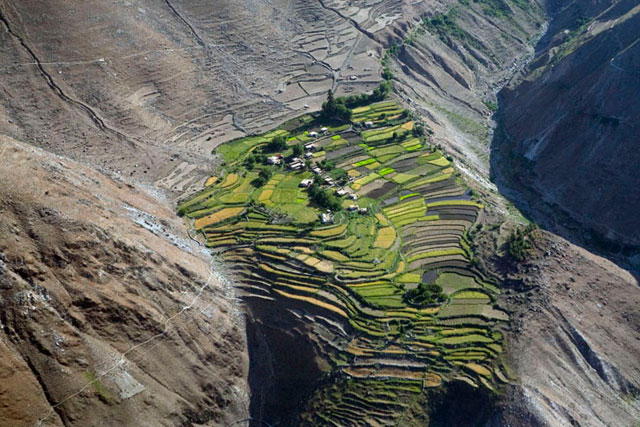 A small community across the Juphal airport in Dolpa makes the most of its available natural resources. (Kashish Das Shrestha)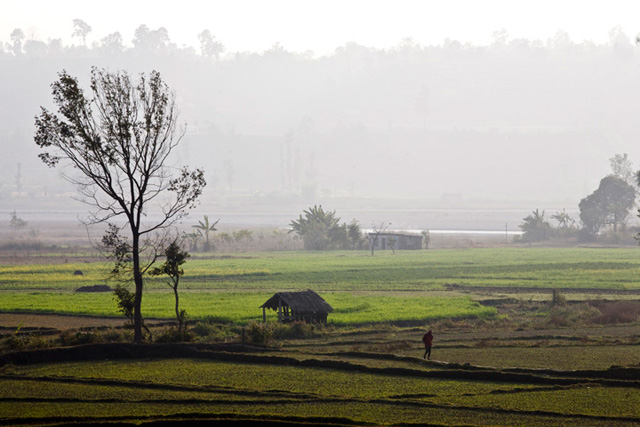 A scene in Makwanpur district. (Kashish Das Shrestha)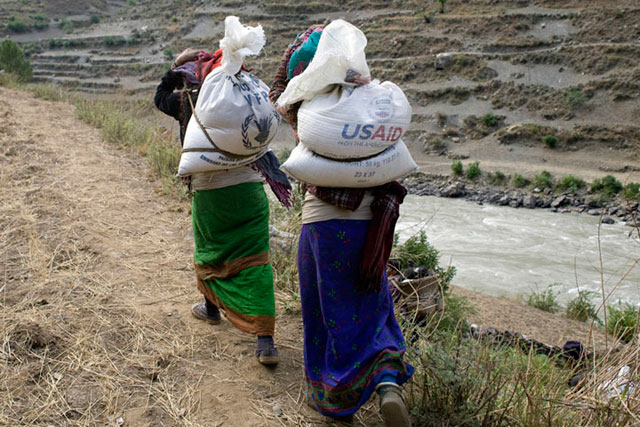 Women walk home with rice they received for projects such as building roads and canals, an initiative by The World Food Programme. (Kashish Das Shrestha)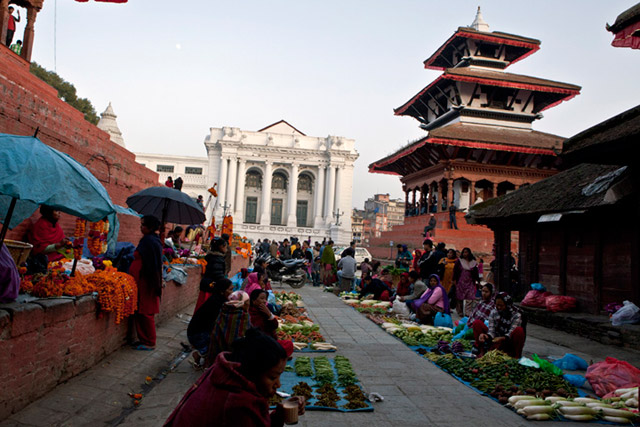 Vendors sell fresh vegetables at the Basantapur Durbar Square in Kathmandu. (Kashish Das Shrestha)