Photos: New Guidebook Picks Best Korean Food in New York City
Swarms of people stopped by Asia Society New York last week in search of enlightenment — in the unusual form of a little hot pink book.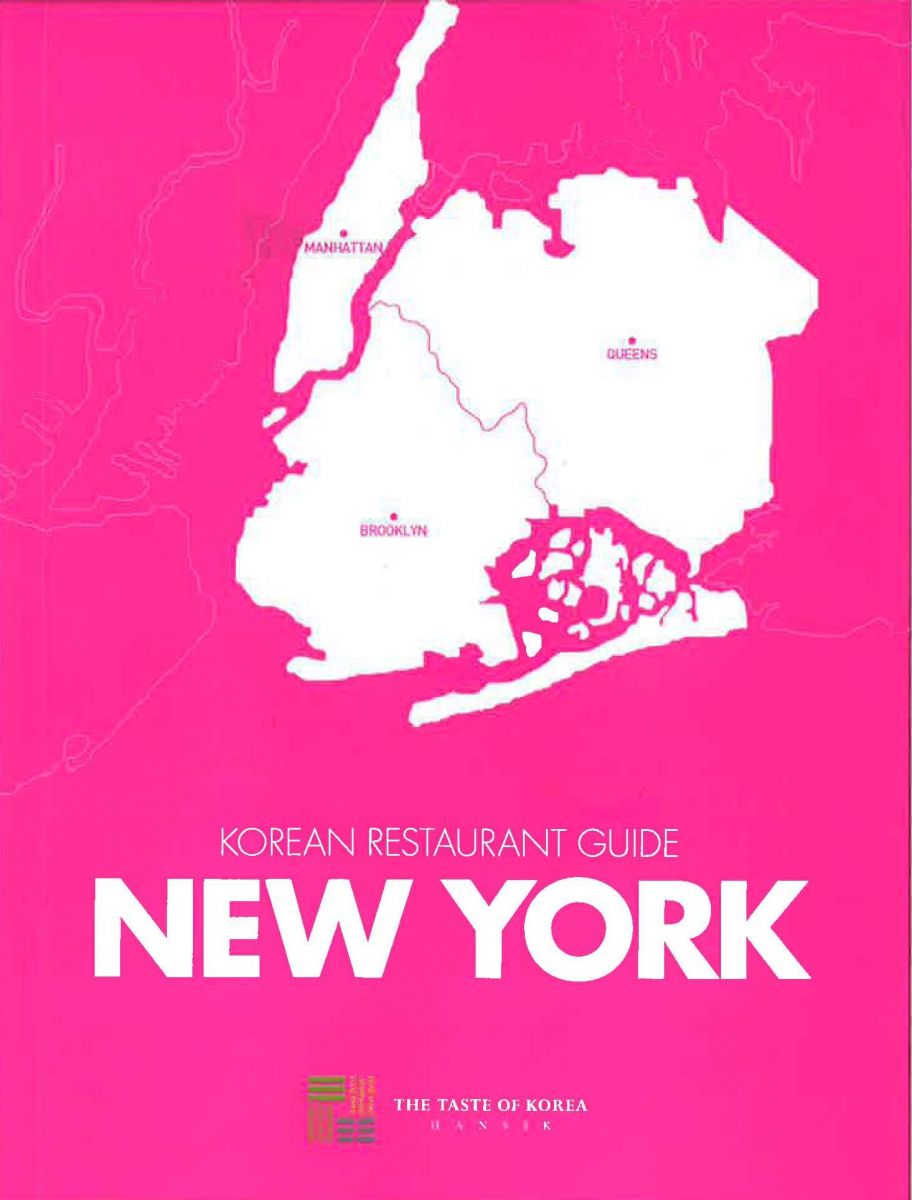 The Korean Restaurant Guide New York compactly chronicles the top 40 spots for authentic hansik (Korean food) in New York City, and thanks to a nice tout from the New York Times, Asia Society's limited number of free copies were dispersed as quickly as a Seoul street vendor's piping hot dukbokki. If you weren't able to snag a copy, don't worry — the Korean Food Foundation has graciously made the entire guide available to all as a free iPhone app and downloadable PDF.
Asia Blog got author Matt Rodbard to share his research process behind the making of the book, and dish on his favorite picks — which are all included in the interactive list below. Meanwhile, what do you think is the best Korean restaurant in New York City? Vote your favorites up (or vote down to disagree) or add your own contender to the list!
First things first... did you actually try every restaurant in the book?
I ate at more than the 40! I made over 75 visits for four months. The four judges and I made a total of 180 restaurants — all anonymous and fully paid. So, selecting the restaurants was very collaborative. The process is very much like the Michelin Guide.
What did you look for when considering restaurants for this guide?
We looked for a variety of restaurants — casual, upscale, popular, off-the-grid. We targeted restaurants that essentially served Korean cuisine. Not always "traditional" Korean, but fare that represented Korea the best. So we avoided the fried chicken restaurants (which is more an American thing) and restaurants like Momofuku that use Korean concepts, but with more Western techniques and style. I love Momofuku and have much love for David Chang, but he's not running Korean restaurants.
Did you learn anything new about Korean food through this experience? What was the biggest surprise?
First and foremost, I learned that there is SO MUCH MORE to Korean cuisine than barbecue and kimchi. They are most certainly crucial components, but not the only thing you should be thinking about. There are dishes like seolleongtang (bone marrow soup) done wonderfully at Gahm Mi Oak Tang and Gahwa in Queens. There is soondae, which is blood sausage typically dipped in a mixture of spice and salt. Kalguksu is like chicken noodle soup, made with knife-cut noodles. It was shocking to me that all these great dishes were out there, and nobody (outside of Koreans, of course) seeking them out. I hope the book provides much more insight into these dishes.
New Yorkers will go to great lengths to uncover, say, the city's best burger. Where does Korean cuisine fit in this foodie-crazed town?
Asian food is more popular than ever. Mission Chinese is like the hottest restaurant on the planet. So it makes sense that Korean would fall into this a bit. Hooni Kim, the chef-owner at Danji and Hanjan, is making great strides to bring non-Koreans into the fold. His restaurants are relaxed and effortlessly cool. And his take on traditional Korean flavors is as good as you will find. He just earned two stars from The New York Times, which says a lot.
The book features 40 "carefully selected" spots. Will you tell us your favorite?
Though it would be impossible to pick a single favorite, I certainly have my ponies. For Manhattan, I'm a big fan of Hanbat. They serve a wonderful gamjatang, which is a fiery pork back stew made with potatoes, pepper corns and perilla leaves. I also dig their mackerel. I really dig Arang, a Korean pub located about the perpetually packed Kunjip on 32nd Street. They do dukbokki (rice cakes) loaded with cheddar cheese and sizzling pork. It's almost like Korean nachos and exactly what you want after a long boozy night. Out in Queens, I dig Myung San, a modest little 20-seat restaurant located a short walk from the Broadway Long Island Rail Road station. They do cheonggukjang jjigae (a fermented bean curd soup) that some call "dead body soup" because of its strong smell. It's good! And, of course there is Danji and Hanjan. I'd go there weekly if I could.