Paula Scher, Designer of Asia Society Logo, Opens New Windows for Microsoft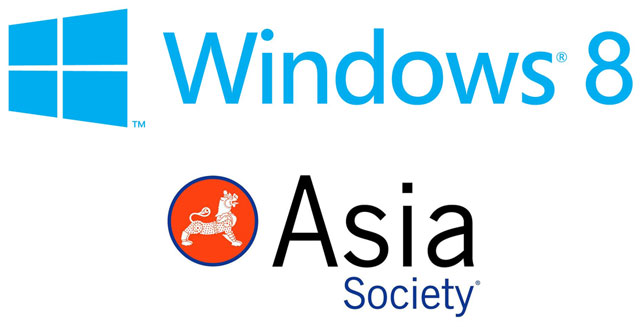 Paula Scher's new logo for Microsoft Windows (top) and the logo she designed for Asia Society in the late 1990s.
Microsoft's Windows logo is getting a facelift from Paula Scher, a highly respected designers and partner at the design firm Pentagram. In the spirit of simplicity, Scher's design is more intuitive than the previous Windows logo, and opts for a bright blue image that sharpens Microsoft's old wavy flag-like logo into an actual window pane.  
Asia Society is no stranger to Scher's bold artistic vision. In the late 1990s, she created our current logo design, which forged a more modern identity for the organization. Asia Society had long used the iconic Leogryph on official documents and promotional materials, but Scher refreshed the look by highlighting Asia Society's Leo, as we like to call him, against a more vibrant color palette and introducing the sleeker News Gothic BT typeface. She also put special emphasis on the word "Asia."
And just as Scher's unique artistic sensibility is polishing Microsoft as its prepares for its latest OS update, her work also ushered in a new era for Asia Society. This logo was the face of the organization when we launched our first website. The popular designer also created the horizontal and vertical variations of the current Asia Society logo.
Pentagram's work has emblazoned many New York institutions, and Scher has contributed her work to the New York Times Magazine, Lincoln Center, The Daily Show with Jon Stewart, and many others. 
See more of Scher's work on the Pentagram website.