Japanese Festival Makes Art an Adventure
Japan's newest art festival eschews the traditional museum setting in favor of showcasing its works of art across the ocean.
During the Setouchi International Art Festival, 75 modern art works will be scattered throughout seven rural islands in the Seto Inland Sea.
From July 19 to October 31, visitors will be able to take ferries and shuttles to the different island locations. At each destination, modern art pieces by artists such as Mariko Mori (whose video work is currently featured in an Asia Society exhibition Mariko Mori: Kumano), Olafur Eliasson, and Pipilotti Rist, will be displayed throughout traditional villages. Some of the pieces will be in galleries, while others will be hidden in unexpected locations, such as ancient alleyways and beaches.
The Setouchi International Art Festival's goal is to educate people about this island region, where the population is decreasing along with its vitality. The festival aims to breathe new life into these island communities by combining the existing traditional culture with world of modern art.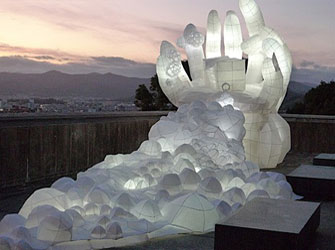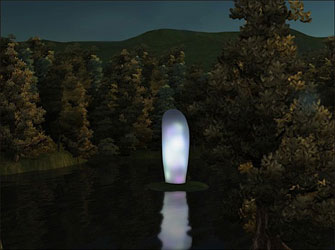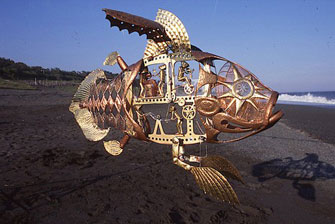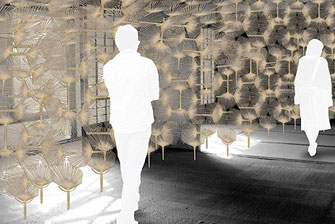 (From top: Project for Sea Light, Noboru Tsubaki; Tom Na H-iu, Mariko Mori; Karakurin, Takashi Imura; Uchiwa Bone House, Takashi Nishibori)