Interview: 'We Need a Mindset Shift' in Corporate Culture Diversity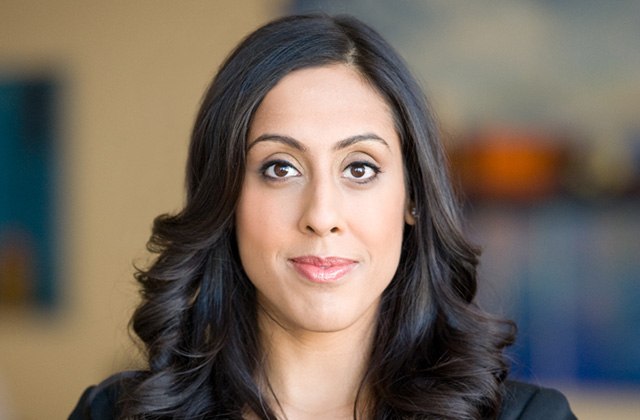 Cotential Founder and CEO Erica Dhawan. (Erica Dhawan)

On June 8-9, Asia Society will host the 7th Annual Diversity Leadership Forum and awards ceremony in New York, where companies will explore how to develop Asian and Asian American talent. Learn more
Erica Dhawan is founder and CEO of the business consultancy Cotential and co-authored with Saj-nicole Joni the book Get Big Things Done: The Power of Connectional Intelligence. She regularly contributes to media outlets including Forbes and Huffington Post and gives keynote speeches on topics like workplace connectedness, diversity, and millennials. On June 9, she'll speak at Asia Society's 2015 Diversity Leadership Forum about leveraging the power of Asian talent and their social communities. Ahead of the forum, she talked with Asia Blog about Asian Americans in the workforce and how diverse talents can be leveraged.
Do you see any generational difference with Asian Americans entering the workforce today?
Generations are simply a manifestation of the way the world is changing. There are always cultural nuances based on customs, values, and beliefs for any ethnicity. What's unique about this generation of Asian Americans is that they are part of the first generation in history to be digitally connected 24/7 to people and resources from all over the world. This has allowed a new generation of Asian-Americans to take the lead in entrepreneurship and youth engagement and to find a voice that previous generations of Asian-Americans didn't have access to.
Do you feel many corporations tout buzzwords like "diversity" without actually putting substantive policies behind it?
I'm not sure that more policies are what we need to embrace diversity. We need a mindset shift in our corporate cultures. While many diversity programs are about bonding — the social networks we build between homogenous groups — the future of diversity and inclusion programs should be about bridging, which refers to social networks between socially heterogeneous groups. Bridging allows diverse groups to share and exchange information, ideas, and innovation while building consensus among groups that represent diverse interests. By focusing more on "bridging capital," which includes leadership support, accountability structures, and culture initiatives, we can create companies with true awareness and inclusion.
What have you found to be an effective example of a workforce diversity program?
What's been effective is not just bonding diverse people, but leveraging the diversity of thought across an organization to create business impact. One example of an initiative I've worked on is to create internal TED Talks led by affinity groups, not only to share voices around business related topics, but to disseminate knowledge from informal subject matter experts. This increased the connectivity between diversity networks and the entire employee population and translated a diversity program into an entire scalable business solution for knowledge sharing.
What are the skills millennial employees should be developing?
There's no question that millennials in any field need to develop hard skills. That's not unique to any generation. What is different now is that we have to find ways to better enable our millennial employees to leverage their new hyper-connected, collaborative ways of working to solve our greatest business challenges. This isn't exactly about developing millennial skills; it's about tapping into what they know and helping them apply it to the workplace - helping them use their natural way of communicating and collaborating to improve processes, services and innovations for the future.