Interview: Padma Lakshmi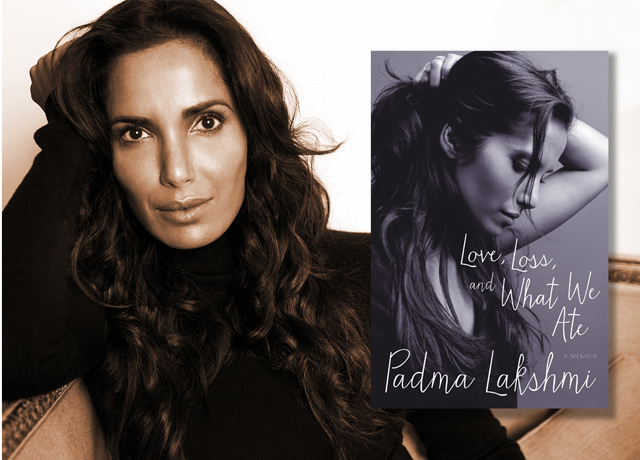 (Inez & Vinoodh/Courtesy of HarperCollins)
Since a chance discovery launched her modeling career more than two decades ago, the India-born Padma Lakshmi has fashioned a versatile career as an actress, author, health advocate, and television personality, including a long-running stint as host of Bravo's Emmy-winning Top Chef. But the 45-year-old Lakshmi is also well-known for a personal life that has included relationships with the novelist Salman Rushdie, financier Theodore Forstmann, and venture capitalist Adam Dell. 
In her just-released memoir Love, Loss, and What We Ate, Lakshmi provides a remarkably candid account of her professional and personal ups and downs and explores how her lifelong passion for food has helped her endure both triumph and tragedy. In advance of her appearance this Thursday at Asia Society, Lakshmi spoke with Asia Blog about her culinary-rich childhood, the nurturing effects of food, and the lesser-known Asian cuisines we should be eating.
How did you decide that the time was right to publish a memoir?
I didn't set out to write a memoir. The book I was commissioned to write was actually a book on healthy eating, using my own philosophies on food and motherhood as examples, but discussing the subject matter in a very frank way. However, the more I wrote, the deeper into the subject matter I dove. I found myself needing to provide more and more context to the topics I was addressing, and eventually a narrative arc began to take shape.

You began your professional life as a model, and have also worked extensively as an actress. How did you decide to shift your emphasis to food? Had it been a concrete goal of yours?
No, it was really a happy accident and I'm very lucky to be doing what I'm doing. Cooking has always been a part of my life. I used to carry a spiral notebook every time I went to visit relatives, and I would actively collect recipes from everyone in my family. I think shuttling between India and the United States as a child really exposed me to a lot of various types of cuisine from around the world, and that innate curiosity about the various types of food and culture around me helped guide my voice — in the columns I wrote for outlets like The New York Times, for the food shows and documentaries I've hosted, and for my last two cookbooks.

In the memoir you discuss a number of past romantic relationships. How did food help you recover from your personal crises? What foods, in particular, are a source of comfort for you?
I think in times of great sorrow, we turn to the familiar and what we find comforting. Food is certainly something that nurtures me, both physically and emotionally. I found comfort in making the recipes my mother, grandmother and aunts prepared for us growing up. It always takes me back to an idyllic time in my own history.

Just about everyone in America is familiar with certain Asian cuisines — Chinese, Indian, Thai, and Japanese come to mind. What are some lesser known types of Asian food that we should be eating? What will explode on the scene next?
I think Burmese and Malaysian foods are delicious, and extraordinarily diverse in their flavors. Singapore also has a very rich culinary landscape. The beautiful thing about the three cultures I just mentioned is that they include a mixture of Asian ethnicities within a small geographical space, comingling with each other. I think fermentation is very big — from black garlic, to kimchi, and Indian pickles too. The Western world has yet to discover the explosion of flavors that you get in one small, intense dollop of Indian pickles and condiments.

You're very much in the prime of your career. But looking forward — what would you like your legacy to be?
I would like my writing to be my legacy. Probably even more important than that, I would like the work I do at the Endometriosis Foundation of America, something I co-founded in 2009 with my surgeon, to achieve very specific goals we've set out for ourselves. I don't want the next generation of young girls and women to suffer, as people like Susan Sarandon, Lena Dunham, and I have.