Interview: Climbing the 'Mountain' as a Female Lawyer in Japan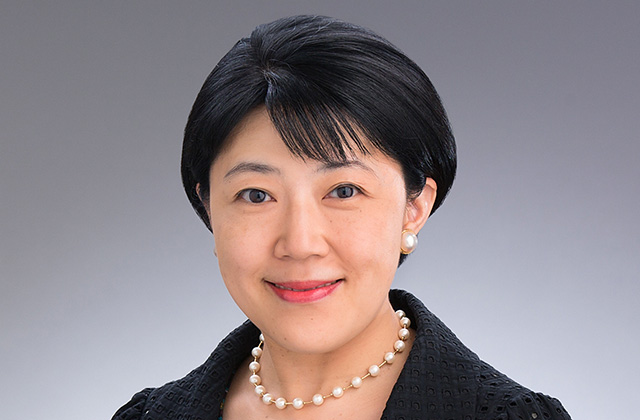 Asia Society Asia 21 Young Leader Claire Mitsuru Chino. (Claire Mitsuru Chino)
After joining Japan's second largest trading company in 2000 as an accomplished lawyer, Claire Mitsuru Chino noticed that, like many such businesses in Japan, there weren't many other women in powerful roles. So she set up a diversity panel at the company and made a push to get more women on career tracks. In 2013, Chino herself achieved a milestone when she was named executive officer and general manager of the Legal Division at Itochu Corporation, making her the youngest and the first female executive officer of any major Japanese trading company. Over the years, she's also racked up a number of honors, including becoming an Asia Society Asia 21 Young Leader (class of 2006) and being named one of the top 25 in-house counsels in Asia by Asia Legal Business. In an interview with Asia Blog, she discussed the changes she's observed for women in Japan's legal field.
In the two years since you became the "youngest and the first female executive officer" of any major Japanese trading company, what challenges have you experienced in this role?
Previously, my goal was to be a good in-house lawyer, working together with the business people in order to achieve their business objectives. Now that I am part of management, I am much more aware of the broader issues affecting our company, which may not be purely legal issues. This has been a new experience, exciting but challenging at the same time. My father once told me, "When you go up a mountain, the road ahead of you gets tougher, but you are exposed to a broader view." I now understand what that means.
You've been at Itochu now for 15 years and have pushed within the company to get more women into leadership roles. How has this gone, and what changes have you noticed in the company since women have started taking on more leadership positions?
For one thing, we definitely have more women! When I started out, of the non-administrative employees, only two percent were women. Now we are close to 10 percent. People are more used to having female colleagues, whether as their peers, bosses, or subordinates. It is definitely a more balanced work environment.
How does this compare to the business world in Japan today?
Under Abenomics, there is significant emphasis on ensuring that the female talent is tapped into, for economic strategic reasons. Prime Minister Shinzo Abe has made this abundantly clear through the many speeches he has made, as well as with the legal and regulatory framework he has introduced. For the first time, I really think that Japan is changing. And I am once again reminded of how important the tone from the top (the prime minister in this case) is when you want to make change.
You've taught at law schools both in the U.S. and Japan, including Cornell and Keio University. Did you notice any major differences in students' mindsets compared to older generations in terms of gender roles and careers in law?
I was a law student myself 25 years ago. Compared to then, I do not think that there is much difference in terms of the mindset of law students towards their career, whether male or female. However, what has changed over the last 25 years is the number of female partners in law firms. Like in business, the number of women climbing up to leadership positions (partnerships) is increasing.
What first made you want to go into law? And were there any role models that you looked up to?
I moved to the U.S. at the age of 14 and was struck by the different role law played in society in the U.S., a common law system, as compared to Japan, which is a civil law system. Real lives are very much in the center of forming the law in the U.S. through case law. I thought that was very interesting. When I started working as a young lawyer, I looked up to a female partner who was so vibrant and full of energy. She was a great lawyer, negotiator, mentor, wife, and mother! She showed me that you can have it all.