India's Central Bank Governor Refuses to Play Politics With Inflation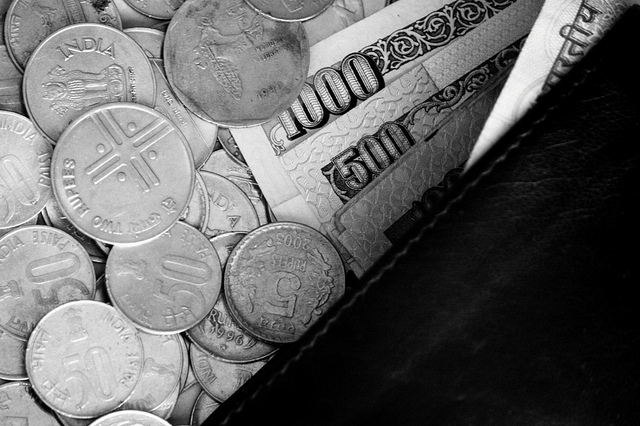 Dr. Duvurri Subbarao, Governor of the Reserve Bank of India, will appear at Asia Society in New York on Wednesday, August 29 at 6:30 p.m. (siddylam/Flickr)
As the Indian economy continues to slow down, with estimates for this year's growth now down to between 6.5 and 7.5 percent of GDP, and the prospects for a general election next year rising, the ruling United Progressive Alliance government is quietly urging the Indian central bank to lower interest rates. This is being even more loudly demanded by the Indian corporate world who have seen profits squeezed hard by double-digit interest rates — from March 2011 to June 2012 interest costs have risen from 2 percent of sales to nearly 3 percent.
The Reserve Bank of India, led by its governor Duvurri Subbarao — who will appear at Asia Society in New York on Wednesday evening — has held firm arguing that high interest rates are needed given India's stubbornly high inflation rate. As the deputy governor of the bank said in an interview this month, "inflation risks" are trumping risks to growth. This is bankerese for saying that rates cannot be cut as long as prices remain high.
Subbarao, a long time civil servant at the Indian finance ministry, was believed to have been chosen as central banker in 2008 because he was seen as being unlikely to buck his political masters. If so, he has proven the government wrong repeatedly and made it clear the task of fighting inflation will not be diluted by short-term political calculations.
Just this month, the bank's annual report took direct aim at the rosier economic view of the Prime Minister's Economic Advisory Council. It indirectly argues that the government's own generous subsidies and welfare programs have helped drive up both money supply and demand, co-drivers of inflation anywhere in the world. Subbarao also called gently for deeper economic reforms and fiscal consolidation. In other words, unless the government gets its own finances in order, there can be no room for the central bank to make it easier to lend more money to the system.
Ironically, the governor's strongest supporter may be Prime Minister Manmohan Singh. It is widely believed Singh resisted Congress Party pressure to not extend Subbarao's term in office in 2011. That is possible, as Singh has been unenthusiastic about the lack of forward looking policy, the slump in investment and pretty much everything that the central bank has been fretting about. Unfortunately for Singh and Subbarao, both economists and civil servants, India's present political gridlock is unlikely to be broken by their combined viewpoints. Nothing but an election will do.
Dr. Duvurri Subbarao, Governor of the Reserve Bank of India, will appear in conversation with Dr. Hamid Biglari, Vice Chairman of Citicorp and member of the Asia Society Board of Trustees, at Asia Society in New York on Wednesday, August 29 at 6:30 p.m. Event details and ticket information can be found here. Those unable to attend the event can watch a free live webcast at AsiaSociety.org/Live at 6:30 p.m. ET.