How Northeast Asia Can Achieve Its Sustainability Goals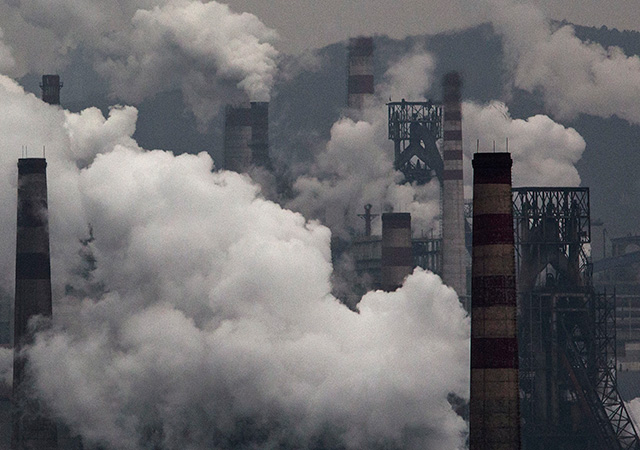 Linking carbon markets in Northeast Asia now will benefit the entire region's climate change goals. (Kevin Frayer/Getty Images)
Efforts to meet climate change commitments are in full swing in the Asia-Pacific. However, argues Jackson Ewing, if the continent's biggest economies leverage indivudual undertakings to create a cooperative carbon market, the entire region stands to benefit. 
"The major economies of Northeast Asia are developing carbon markets to help meet their climate change commitments," wrote Ewing, the director of Asian Sustainability at the Asia Society Policy Institute, last week in The Diplomat. "They would benefit from doing so in concert." 
Ewing continues:
Like much in the current climate change arena, market activities beneath the global scale are booming. Carbon markets have almost doubled since 2012, with 40 states and 23 cities, regions, and provinces pricing emissions worth some $50 billion. Amid vocal calls from the business community for greater continuity in carbon pricing policies, market linkages among national and subnational systems are gaining traction.

Linking carbon markets in Northeast Asia would represent the greatest such connectivity to date, and provide one of the world's most populous and economically dynamic regions with an integrated platform for reducing emissions.

China, Japan, and South Korea have each made carbon markets a key element of their climate change mitigation strategies — providing the starting point for regional linkage efforts.
Click here to read the piece in full.
Earlier this month, Ewing moderated a panel with Yoriko Kawaguchi, a professor at the Meiji Institute for Global Affairs in Tokyo and former Minister of Foreign Affairs for Japan, and David Sandalow, the inaugural fellow at the Columbia University Center on Global Energy Policy, on Japan's role in the climate change conversation. 
Read our full coverage of the event on Asia Blog. 
Check out the video below to watch the full program.