Evan Osnos on 'Coal + Ice' (Plus More Stunning Photos)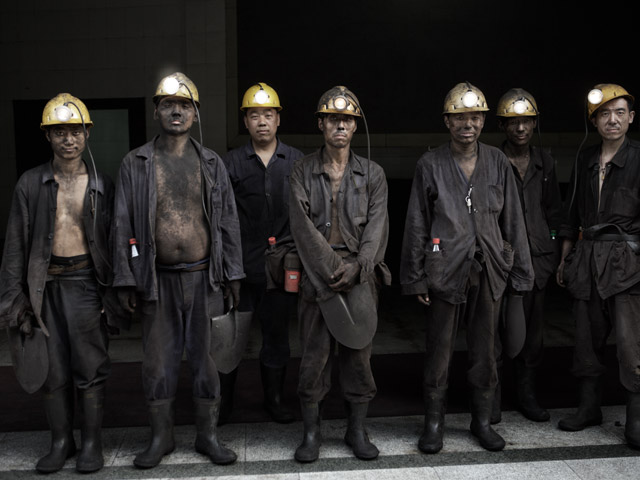 YU HAIBO, Pingdingshan, Henan Province, China, 2007
Back in September, we told you about Coal + Ice, the Center on U.S.-China Relations' dramatic photo exhibition on display through November 28 at Beijing's Three Shadows Photography Art Centre.
Earlier today, Evan Osnos, the Beijing-based staff writer for The New Yorker (and the 2007 winner of the Asia Society's Osborn Elliott Prize for Excellence in Journalism on Asia), wrote a blog post about the exhibit (and his fears for the health of anyone breathing Beijing's perpetually "hazardous" air).
Here's a snippet:
It seeks to do something unprecedented: to chart the horrific grandeur of our effects on the planet, from the coal mines beneath our feet to the dwindling glaciers on our highest mountains. ...

It is fitting that these images were arduous to capture. Some of the photographers spent years in and out of coal mines. [David] Breashers hunkered down in the Himalayas. (For one image, he waited nineteen days.) Some of the most dramatic images in the show depict what is becoming of those glaciers: water. The photographer Clifford Ross ventured into the waves of the Atlantic on Long Island during hurricane season. (Climate change, after all, is believed to be giving us stronger, less predictable storms.) He carried a specially built camera and he was tethered to an assistant. The result is a portrait of a sea so angry that you feel the urge to scramble after kids that toddle too close to the photos. "Coal + Ice" shows in Beijing through November 28th; organizers hope to bring it to Berlin, Brazil, New York, and elsewhere.
We figured we'd use Evan's write-up as an excuse to post some more of the fantastic photos featured in Coal + Ice. Today we'll focus on images of Chinese coal miners, then and now. Enjoy.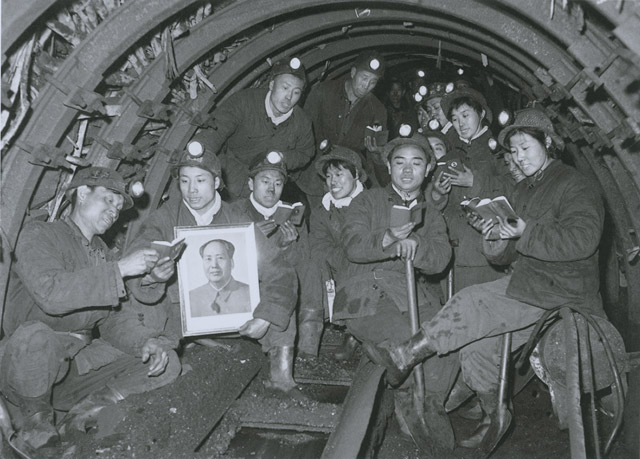 CHINA FEATURES/CHINA PHOTO ARCHIVE, Beijing, China, 1969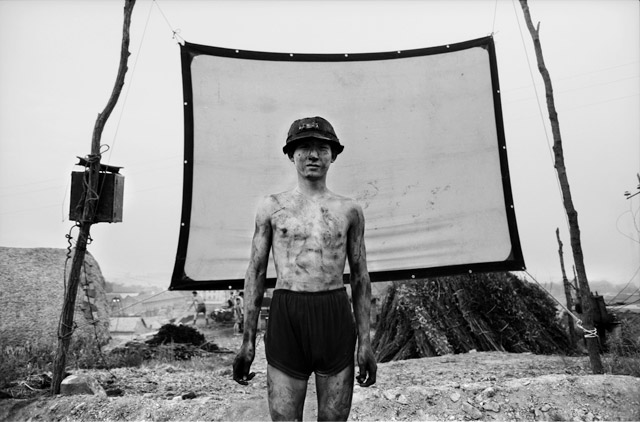 YANG JUNPO, Pingdingshan, Henan Province, China, 1996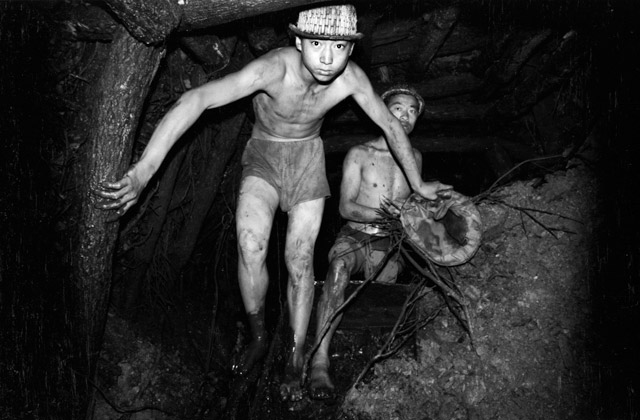 YANG JUNPO, Pingdingshan, Henan Province, China, 1996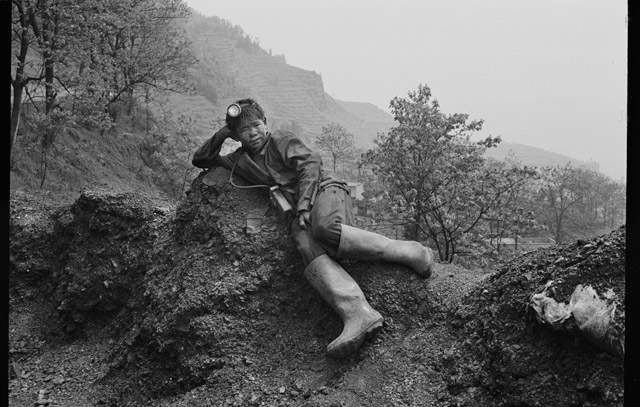 GENG YUNSHENG, Zhenxiong, Yunnan Province, China, 2002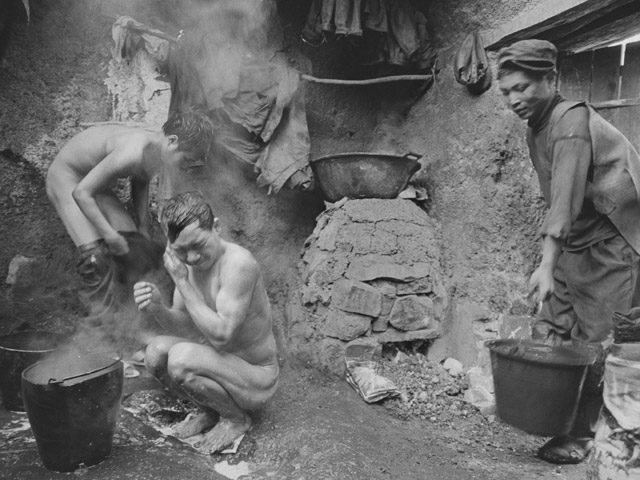 GENG YUNSHENG, Yiliang, Yunnan Province, China, 2002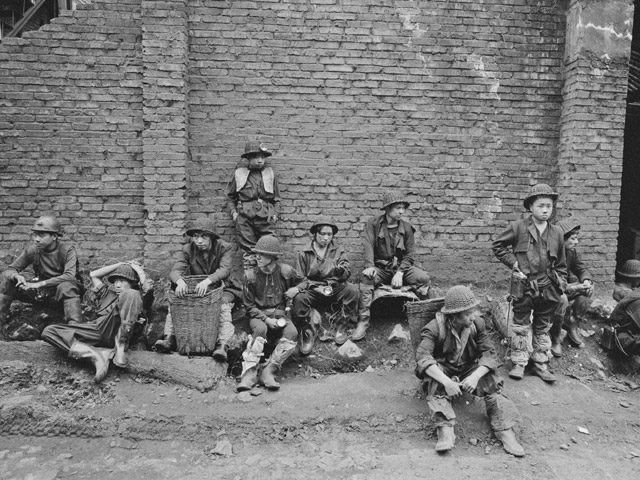 GENG YUNSHENG, Yiliang, Yunnan Province, China, 2005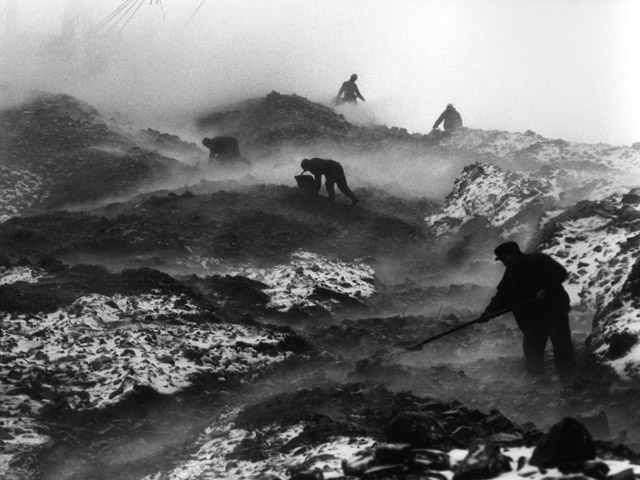 NIU GUOZHENG, Pingdingshan, Henan Province, China, 2006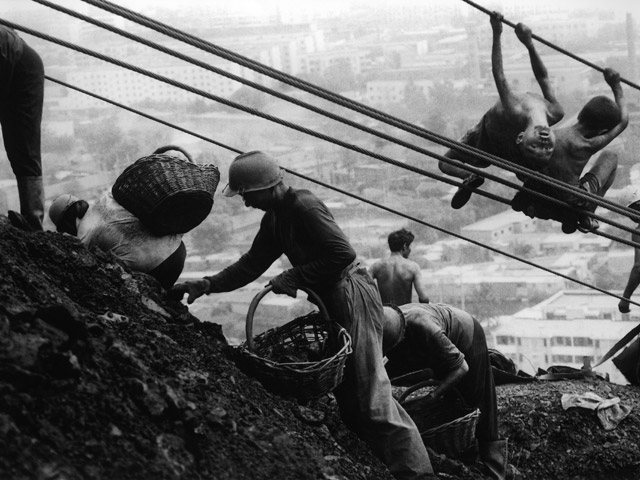 NIU GUOZHENG, Pingdingshan, Henan Province, China, 2006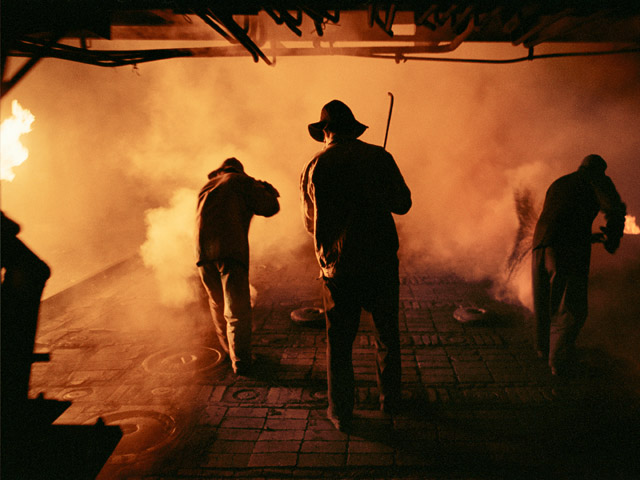 IAN TEH, Benxi, Liaoning Province, China, 2007