Diwali Around the World, in Photos and Tweets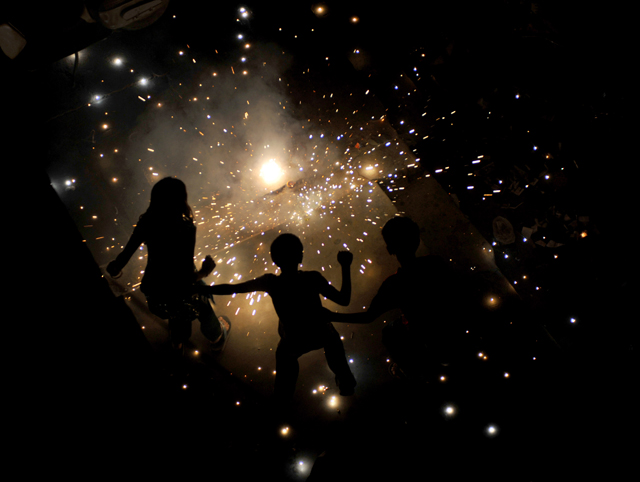 Indian children light fireworks in New Delhi, on October 26, 2011. (Sajjad Hussain /AFP/Getty Images)
Diwali, also called Deepavali or the "Festival of Lights," is a five-day celebration that signifies the victory of good over evil, and a commitment to friendship and goodwill. Diwali, which began this year on October 26, is celebrated by millions of Hindus, Sikhs, Jains and Buddhists around the world.
Diwali-related activities include setting off fireworks, visting family and friends, playing cards, and decorating one's home with flowers and diyas (earthen lamps) so that the goddess of wealth, Lakshmi, feels welcome.
Below are some photos and interesting tweets from around the web. We hope you have a wonderful Diwali!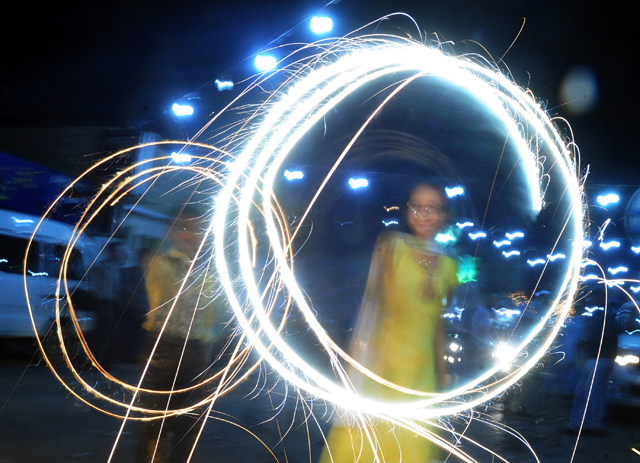 Pakistani Hindu children wave sparklers on Diwali in Karachi, on October 26, 2011. (Rizwan Tabassum /AFP/Getty Images)

Indian Sikh devotees watch a fireworks display above Sikhism's holiest shrine The Golden Temple in Amritsar on October 26, 2011. (Narinder Nanu /AFP/Getty Images)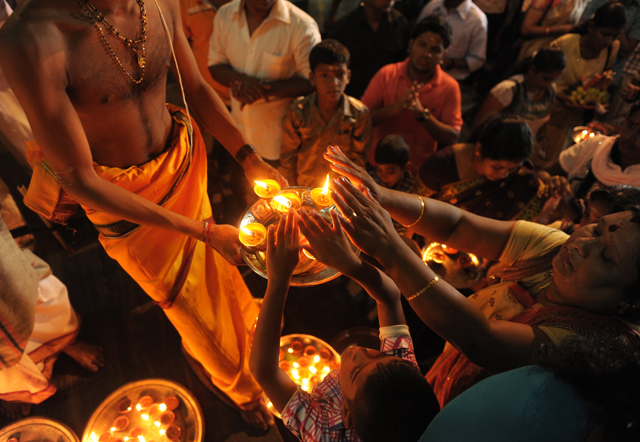 Sri Lankan Hindus receive blessings from a priest holding an oil lamp during Diwali. (Ishara S. Kodikara /AFP/Getty Images)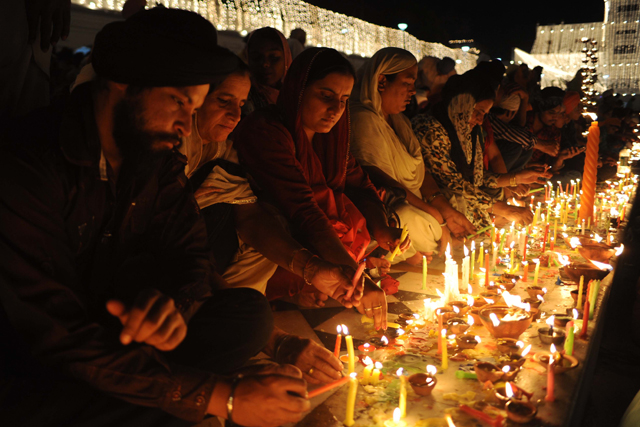 Indian Sikh devotees light candles as they pay their respects at the illuminated Sikh Shrine, The Golden Temple in Amritsar on October 26, 2011, on the occasion of Bandi Chhor Divas or Diwali. (Narinder Nanu /AFP/Getty Images)