'An Army of Zhang Ziyis' and Other Colorful Quotes from Media Maven Hung Huang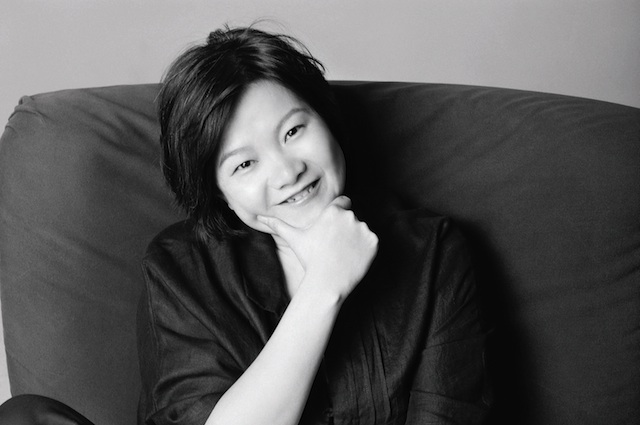 Hung Huang.
Hung Huang is a prolific Chinese publisher, writer, blogger, television host, and actress who was named one of the "100 Most Influential People in the World" by Time magazine in 2011. In her admiring profile of Hung published in that issue of Time, fashion designer Diane Von Furstenburg called her "one of the most formidable women I've ever met," and said that Huang's "intelligence, joie de vivre and understanding of the West and China make her a force for the future."
Hung writes for an eclectic range of Chinese and American media outlets, including China Daily, The Daily Beast, Women's Wear Daily, and the New York Times "Economix" blog, and she's not afraid to push the envelope in any of them. Hung joins Asia Society New York this Tuesday, October 30 as a part of the Creative Women in Contemporary China series. In order to prepare people for her talk, AsiaBlog has culled the following passages from some of her most memorable writings.
A message to foreigners (laowai) in China starts out critical but turns into satire, directed at the state:

As a Chinese, I want to be honest with you. For the past 30 years, we have opened up to the West, and welcomed foreigners like yourselves to come here to do business, to make money, even gave you some easy credit to let you buy real estate, marry our women, whatever. But this does not make you Chinese. There are things we reserve for ourselves, and it really doesn't matter how long you have been here, just don't assume you can be one of us, and don't touch the following three things:

…

CHICKEN FEET,
SEA CUCUMBERS
AND FIRECRACKERS!

…fireworks are not for barbarians like you. You don't get it. On the other hand, we Chinese have great tolerance for fireworks; it's one night when you can do some damage and get away with it. For example, you can burn a building down, a brand new building, with stuff in it. How can you comprehend that level of generosity?

And, don't you dare try to do the same, we simply have no tolerance for it. You try to burn a building down, we will kill you, because, you were probably high, and we really don't give a hoot whether you are mentally disturbed or whether your prime minister is going to make endless harassing phone calls.

— "Dear Laowai, Don't Mess With Our Chinese-ness" in China Daily, 2010
A suggestion for how China can exercise "soft power":

Soft power should be an army of Zhang Ziyis, who wouldn't exclaim upon seeing that! No matter who we attacked, no one would resist. Right? So don't look down on those who are alive, or those who are smaller or prettier than you. Soft power is something that, when you see it once, you want to hand over your guns, can Confucius do that? Explain all you want, but you can't explain [how that would work].

— "China's Soft Power Army," Hong's Weibo blog, 2010
Her Sina Weibo adventures:

I had a near-miss experience with Sina Twitter recently. A friend of mine, a known artist and dissident, wanted me to post a letter to the Chinese National People's Congress on my account, where I have 430,000 followers, while Congress was in session. I agreed, and so began a 30-minute game of cat and mouse. I cut and paste on my Sina Twitter account, readers retweet, and the nannies erase, all of us operating at a frantic pace. It was quite fun, and definitely kicked my adrenaline up several notches. Afterward, I received this text message from Chen Tong, editor in chief of Sina.com: "Dear Sister Huang, Let's cherish the little freedom we have on Sina Twitter, not try to close it down. I have worked very hard for this."

— "Why I Won't Miss Google," The Daily Beast, 2010
From the above it should be clear that any discussion with Hong certainly won't be boring. Visit the event page for complete information on Tuesday's program.