Apology for Racial Insensitivity at Oscars Fails to Mollify Asian-American Community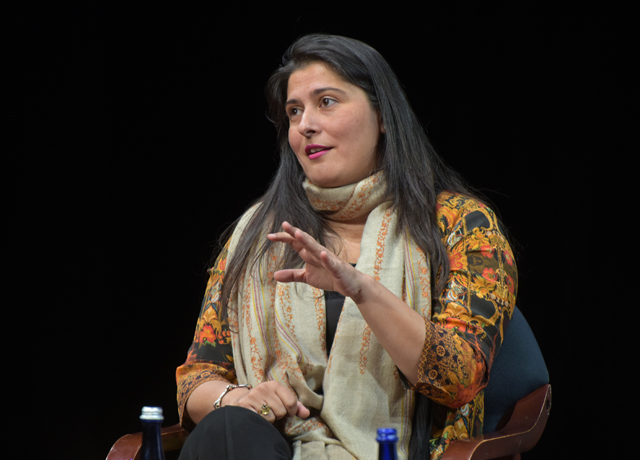 Sharmeen Obaid-Chinoy, an Asia Society Asia 21 Young Leader and Asia Game Changer, won an Academy Award for Best Documentary last month. (Elsa Ruiz/Asia Society)
More than two weeks after racially insensitive skits performed at the Oscars triggered widespread outrage among Asian-Americans, Academy of Motion Pictures Arts & Scientists president Cheryl Boone Isaacs finally issued an apology, saying "it was never the Academy's intent to offend anyone." The apology followed the publication of an open letter, authored by 24 Academy members of Asian descent, that expressed disappointment in the Academy for perpetuating racist stereotypes.
It didn't go well.
According to the Japanese-American actor and activist George Takei, a signatory to the open letter, Isaacs' response read like a "form letter."
"It was a bland, corporate response," he told the New York Times. "The obliviousness was actually shocking. Doesn't anyone over there have any sense?"
The outrage refers primarily to an on-stage skit performed during the Academy Awards ceremony on February 28. Toward the beginning of the broadcast, host Chris Rock brought out three young Asian children and introduced them as workers for Pricewaterhouse Coopers, the consulting firm. "If anyone is upset about that," said Rock, "just tweet about it on your phone that was also made by these kids."
The remark generated outcry from prominent Asian-Americans, such as the basketball player Jeremy Lin and the actress Constance Wu, who lamented the recitation of tired stereotypes during such a high-profile event. But the Academy did not address these criticisms until Tuesday's letter — a delay that stood in contrast to the Academy's comparatively swift reaction to criticism that the Oscar nominations overlooked African-American films and performances.
Judging from Takei's reaction, this mea culpa appears to be too little, too late.