2017: Our Favorite Photos From the Year
2017 marked another colorful year for Asia Society across its 12 centers around the world. As we look forward to what lies ahead in 2018, let's look back some of our favorite moments captured on camera during the last 12 months. Browse some of the highlights below.
For more, take a look back at some of Asia Society's most memorable conversations. A diverse range of individuals — from celebrity chef Vikas Khanna to feminist activist Gloria Steinem — have taken the stage at Asia Society in 2017. 
---

A Kathakali artist applying a very elaborate facial painting for a special Kathakali interpretation of Shakespeare's Othello on September 23, 2017, at the Museum Rietberg in Zurich, Switzerland. (André Hengst/Asia Society)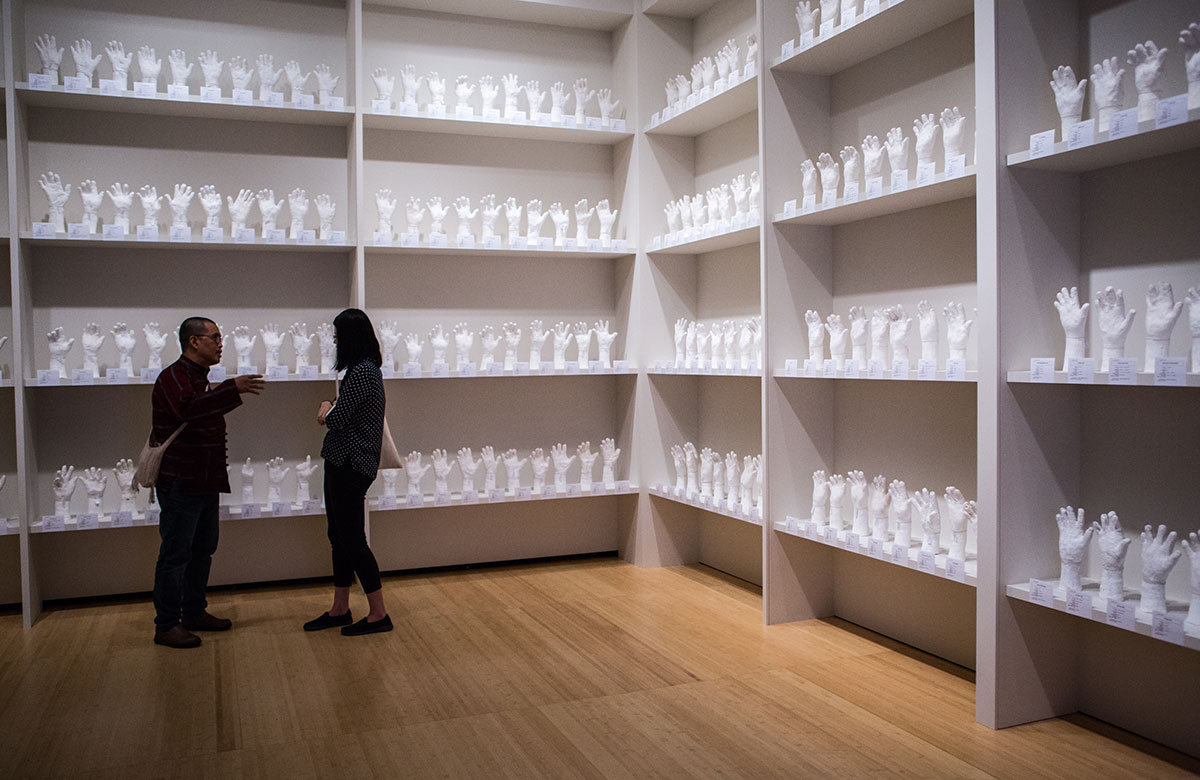 Artist Htein Lien (L) discusses his ongoing installation 'A Show of Hands' during the press preview of Asia Society Museum's exhibition After Darkness: Southeast Asian Art in the Wake of History on September 8, 2017  at Asia Society New York. (Maria Baranova/Asia Society)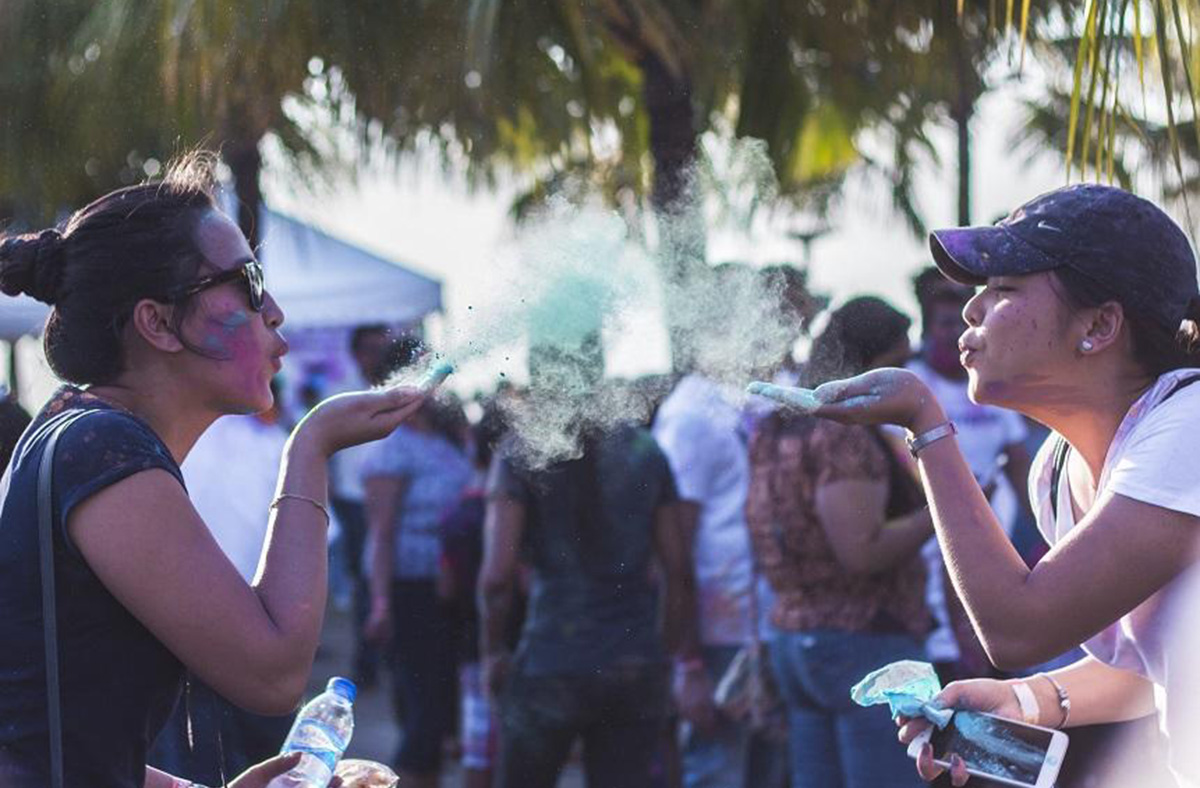 Asia Society Philippines celebrates the 5th annual Holi Festival in Manila in cooperation with the Embassy of India, Federation of the Indian Chambers of Commerce, SingIndia Music of the Soul, Indian Ladies Club, and SM By the Bay on March 12, 2017. (Asia Society)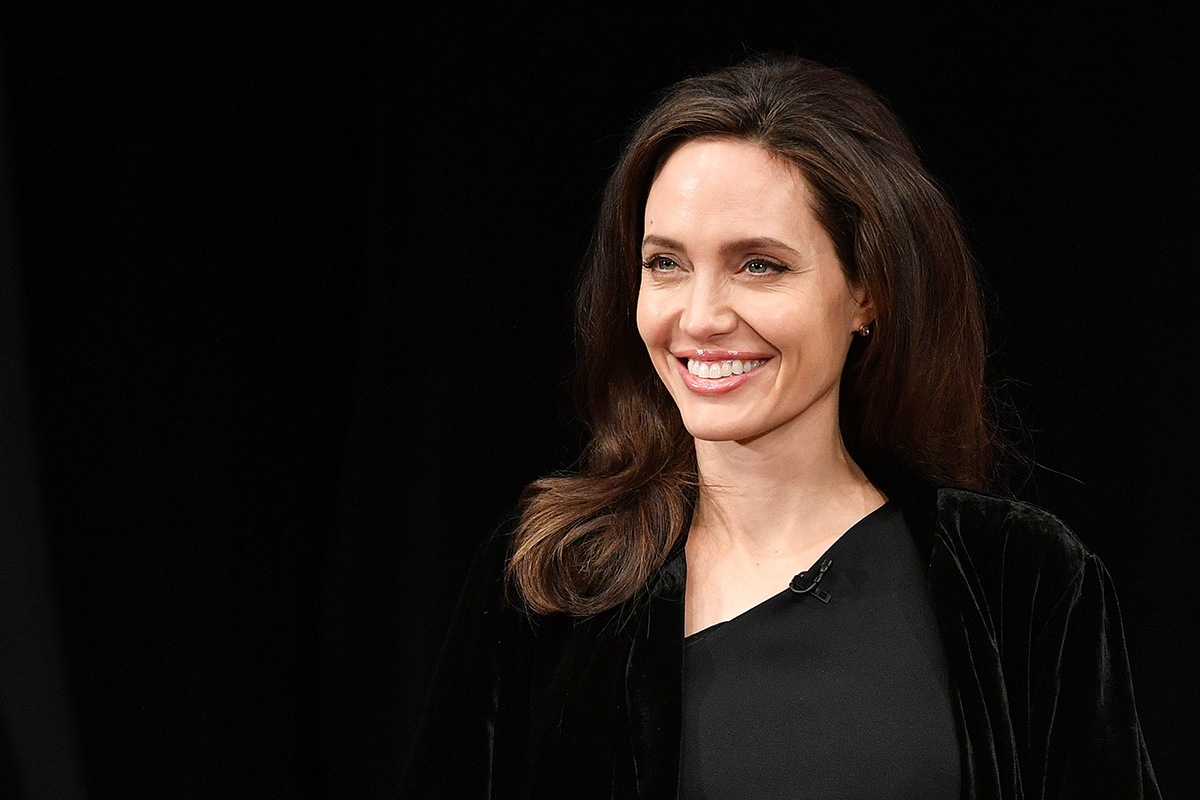 Angelina Jolie attends the 'Light After Darkness: Memory, Resilience and Renewal in Cambodia' discussion at Asia Society on December 14, 2017 in New York City. (Dia Dipasupil/Getty Images)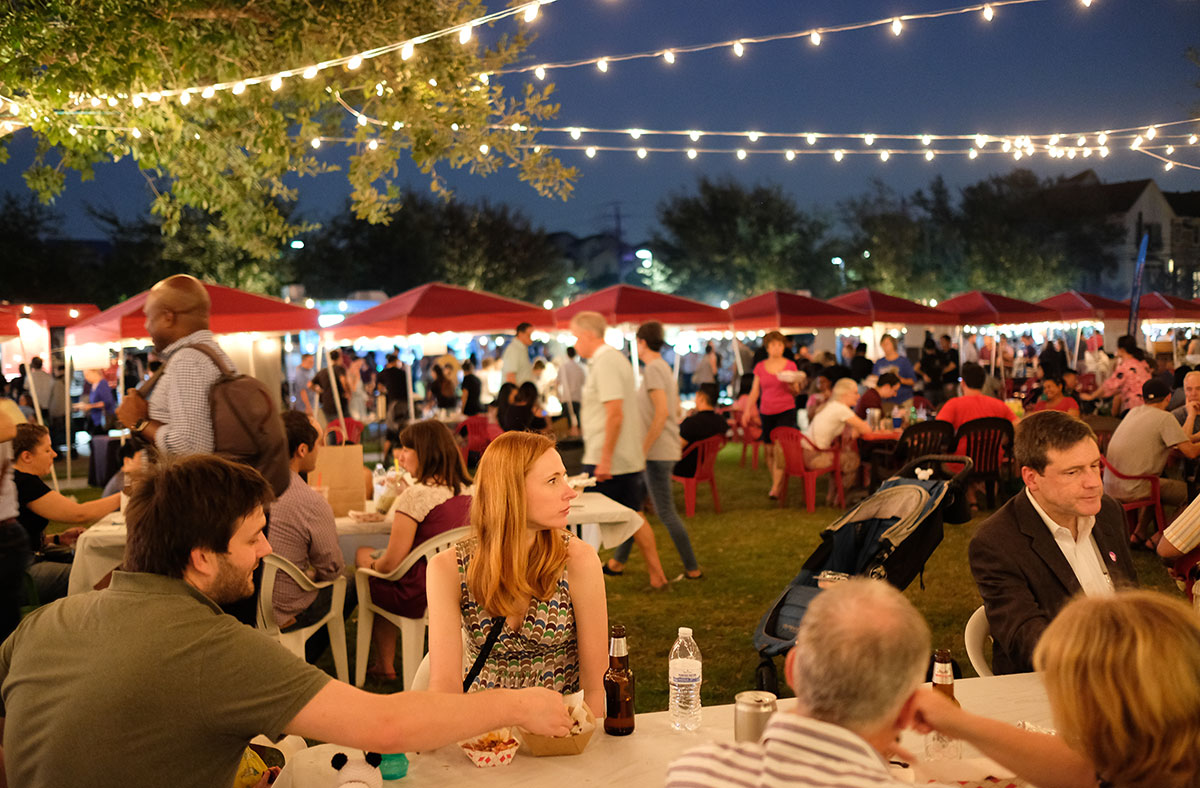 On October 13, 2017  more than 3,500 people came out to enjoy Asia Society's annual Night Market presented by American First National Bank in Houston, Texas. Under twinkling string lights and the pulsating beat of Korean pop music, guests enjoyed tasty bites from food trucks and local vendors selling dumplings, bubble tea, tropical fruits, Diwali sweets, and an array of Asian-inspired fusion food. (Jessica Ngo/Asia Society)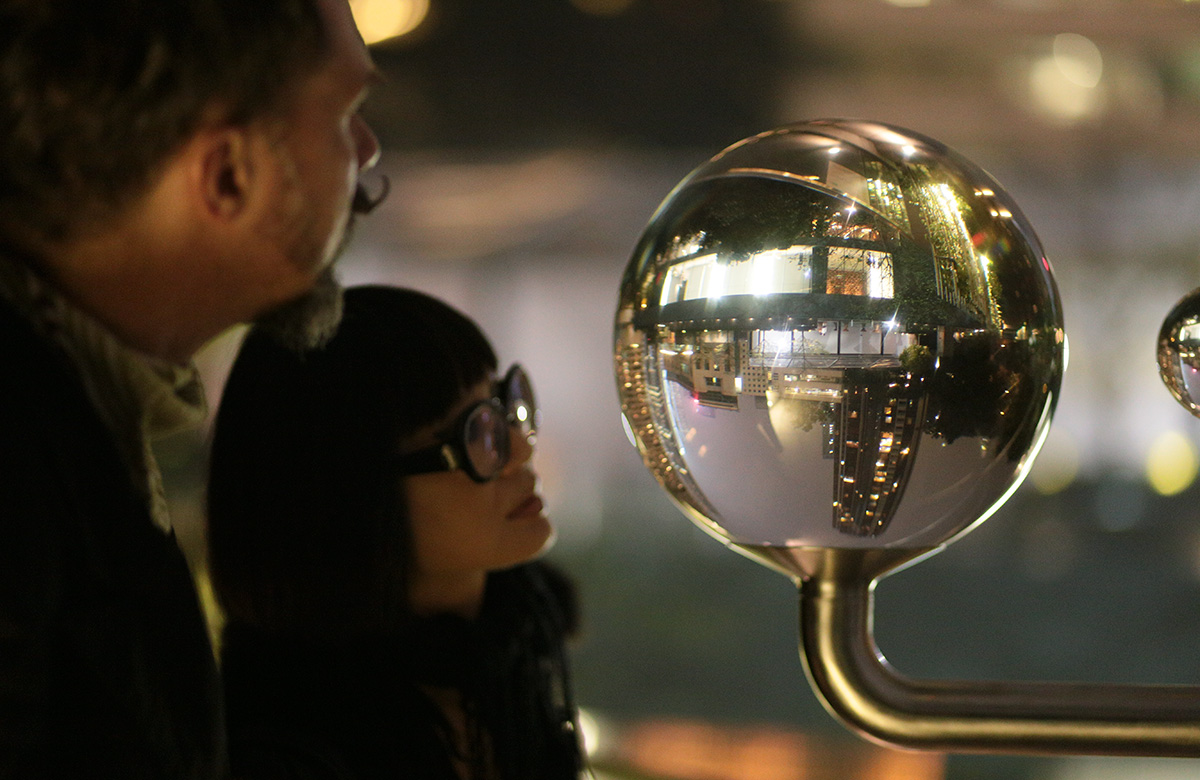 Visitors looking at Chloe Cheuk's outdoor sculpture "...Until I Am" during the opening night of the Breathing Space: Contemporary Art from Hong Kong exhibition at Asia Society Hong Kong on March 10, 2017. (Asia Society)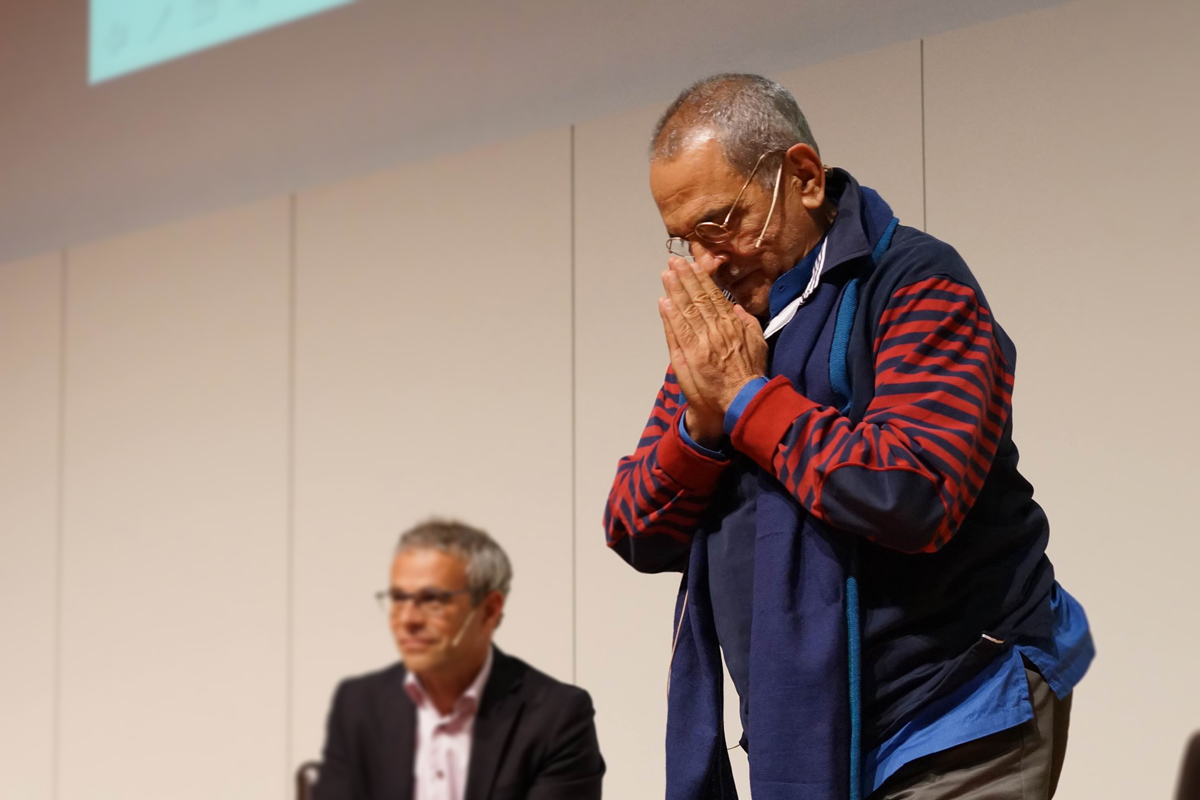 Nobel laureate Dr. José Ramos-Horta expressing his gratitude to the students of the University of Basel for coming to Asia Society Switzerland's event on October 26, 2017. (Matthias Geering/Asia Society)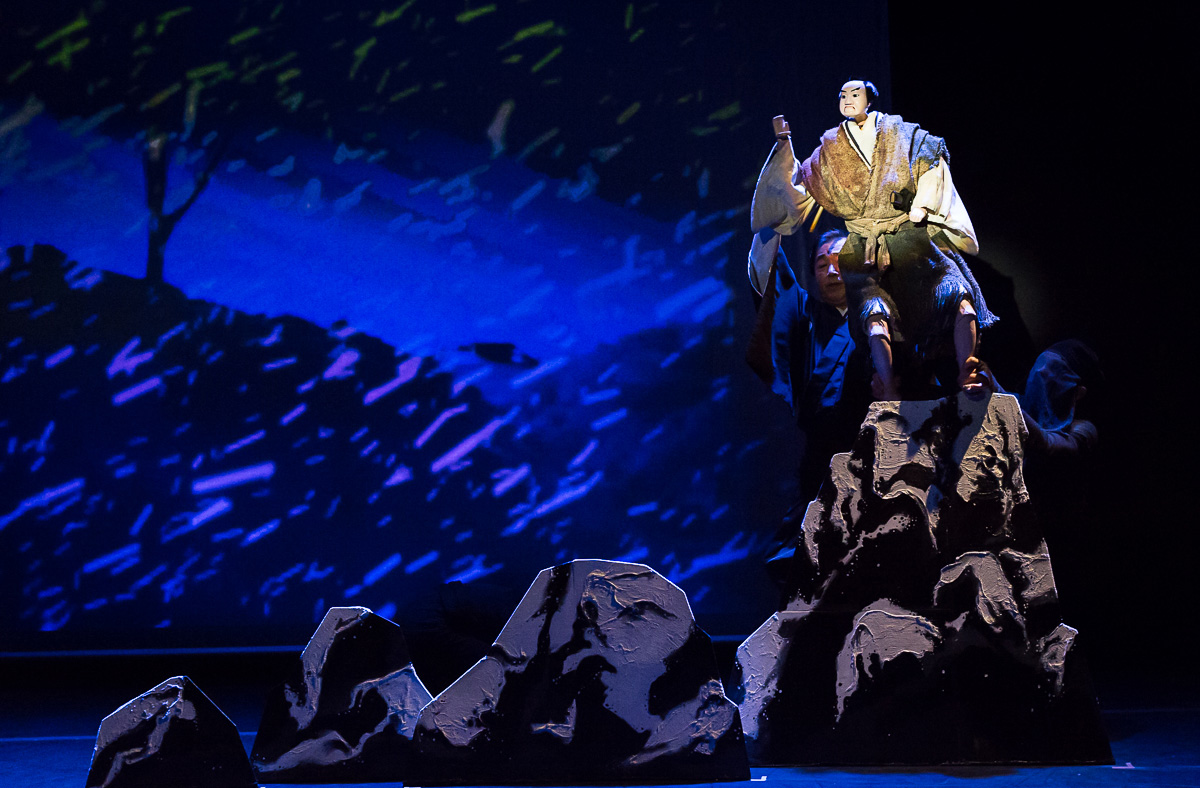 Puppet artist Tom Lee and fifth-generation Japanese puppet master Koryu Nishikawa V perform during a sold-out show of Shank's Mare at Asia Society Texas Center on April 24, 2017, in Houston, Texas. (Lynne Lane/Asia Society)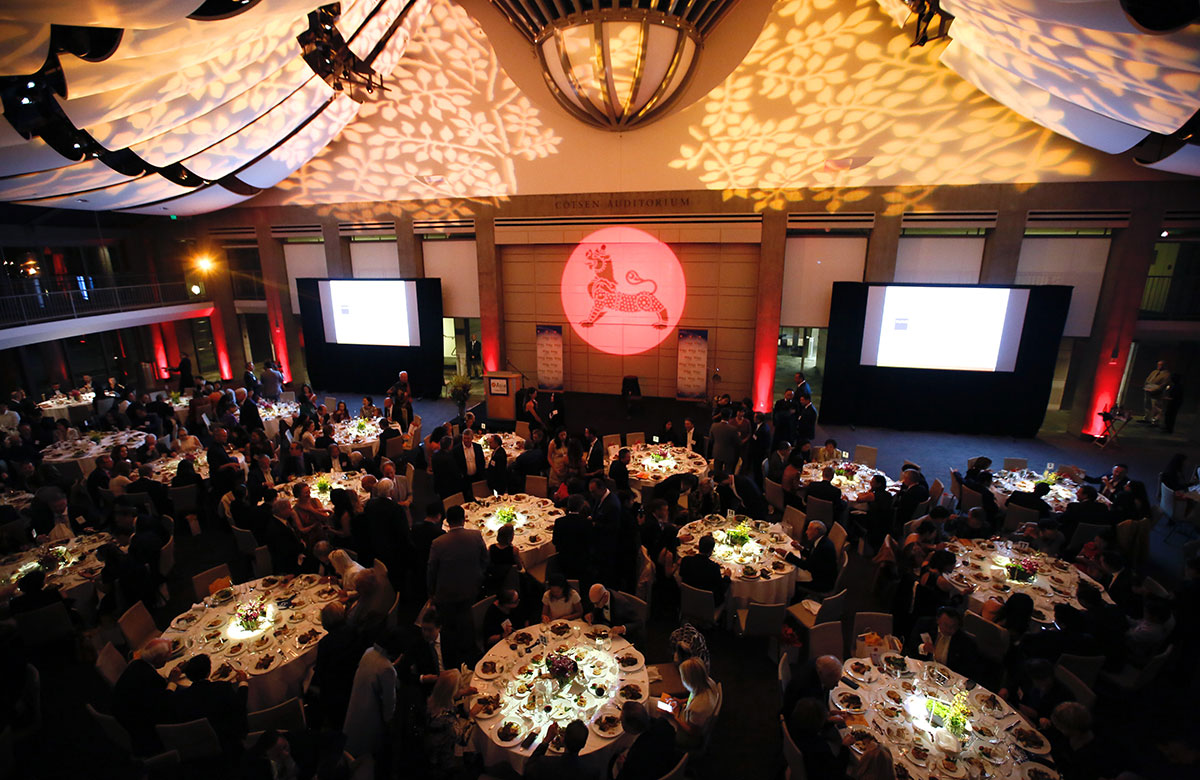 The ballroom during the Asia Society Southern California 2017 Annual Gala at the Skirball Cultural Center on May 7, 2017, in Los Angeles, California. (Ryan Miller/Asia Society)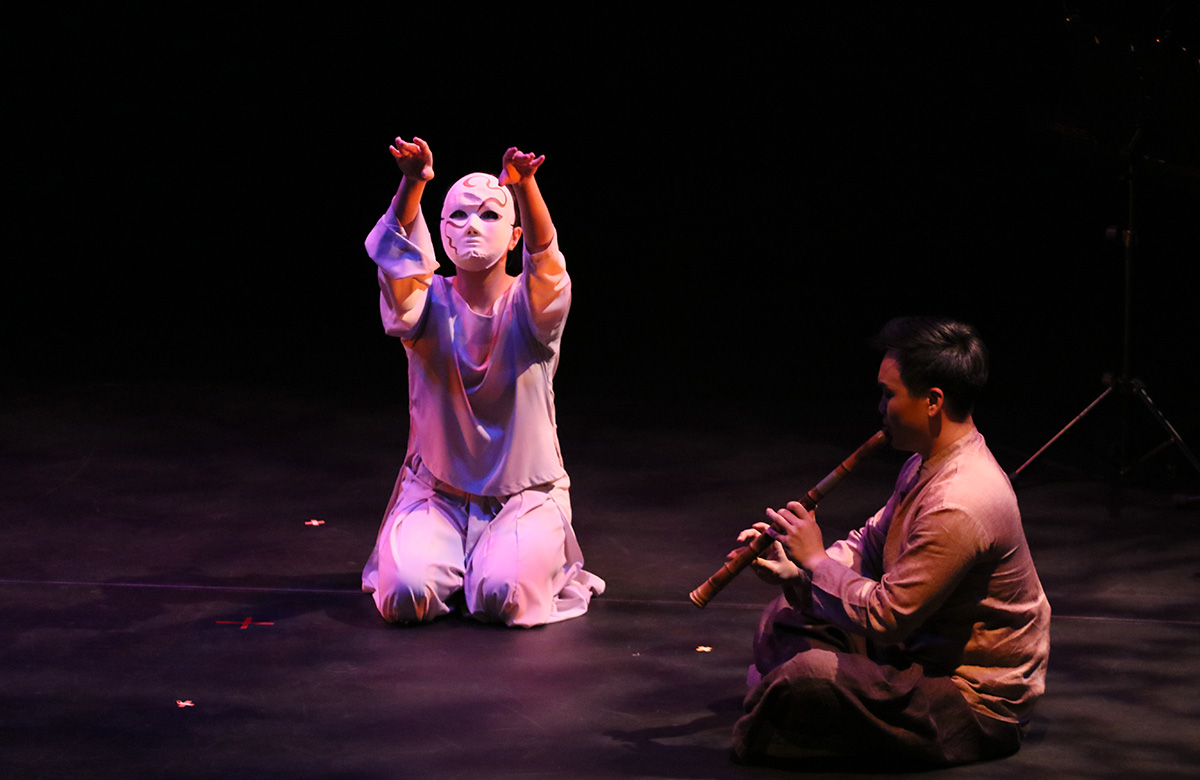 Singapore's Siong Leng Musical Association performs the North American premiere of Soul Journey: Traditional Nanyin Music Reimagined at Asia Society New York on April 28, 2017. (Ellen Wallop/Asia Society)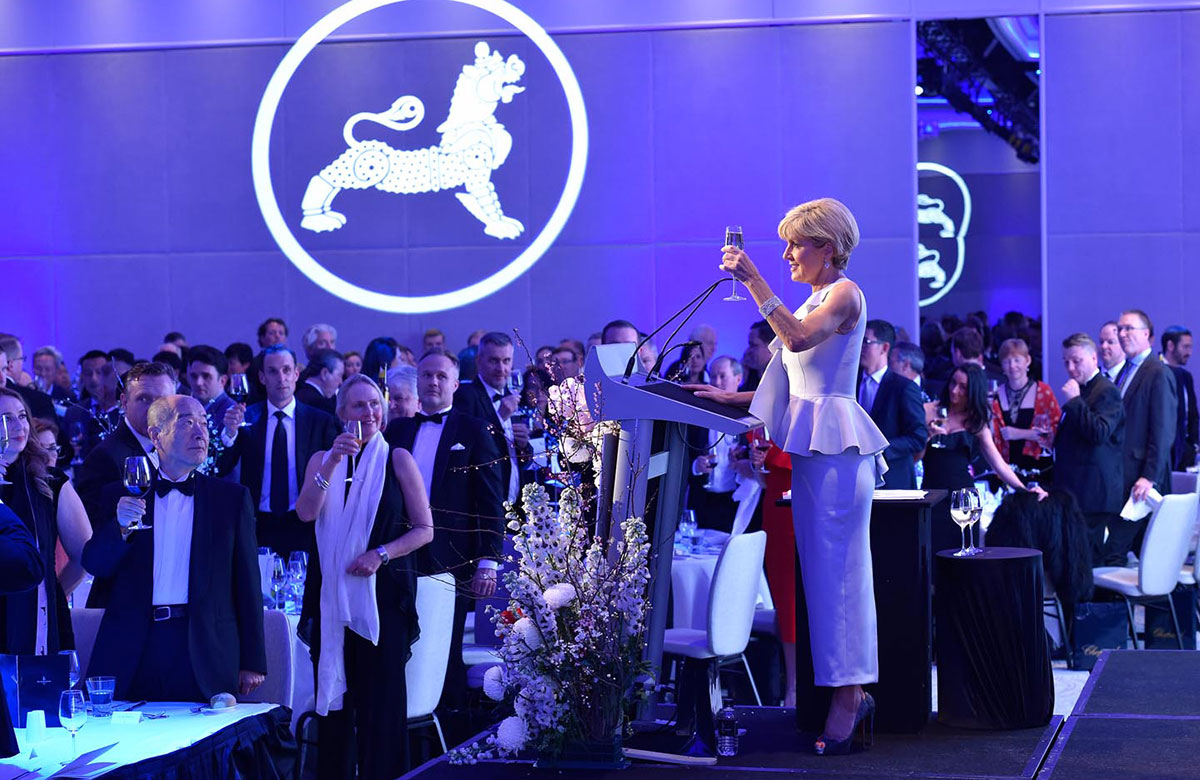 Australian Foreign Minister Julie Bishop raises a toast to 20 years of Asia Society Australia at their Celebrating 20 Gala Dinner in Sydney, Australia on August 30, 2017. (Asia Society Australia)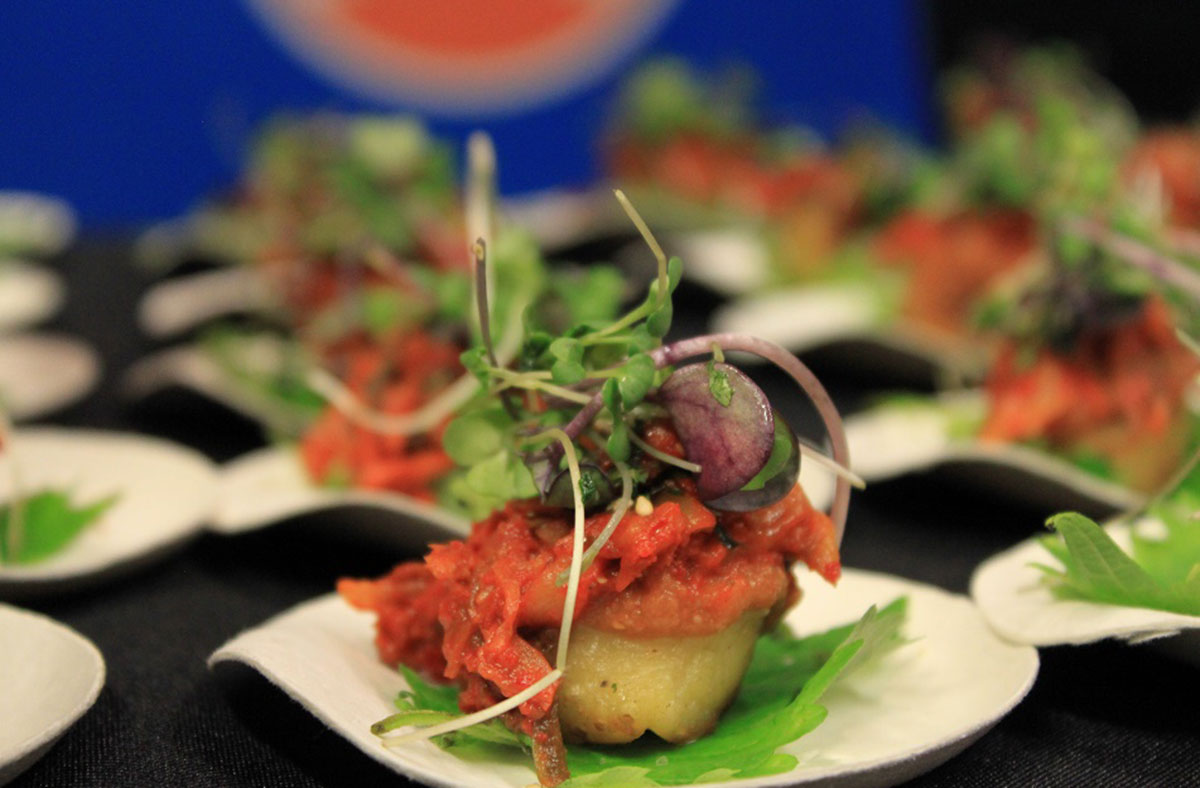 One of chef Nick Yoon's dishes which was highlighted during a special educational food program Country Spotlight: South Korea at Asia Society Northern California in San Francisco on September 28, 2017. (Alex Kwok/Asia Society)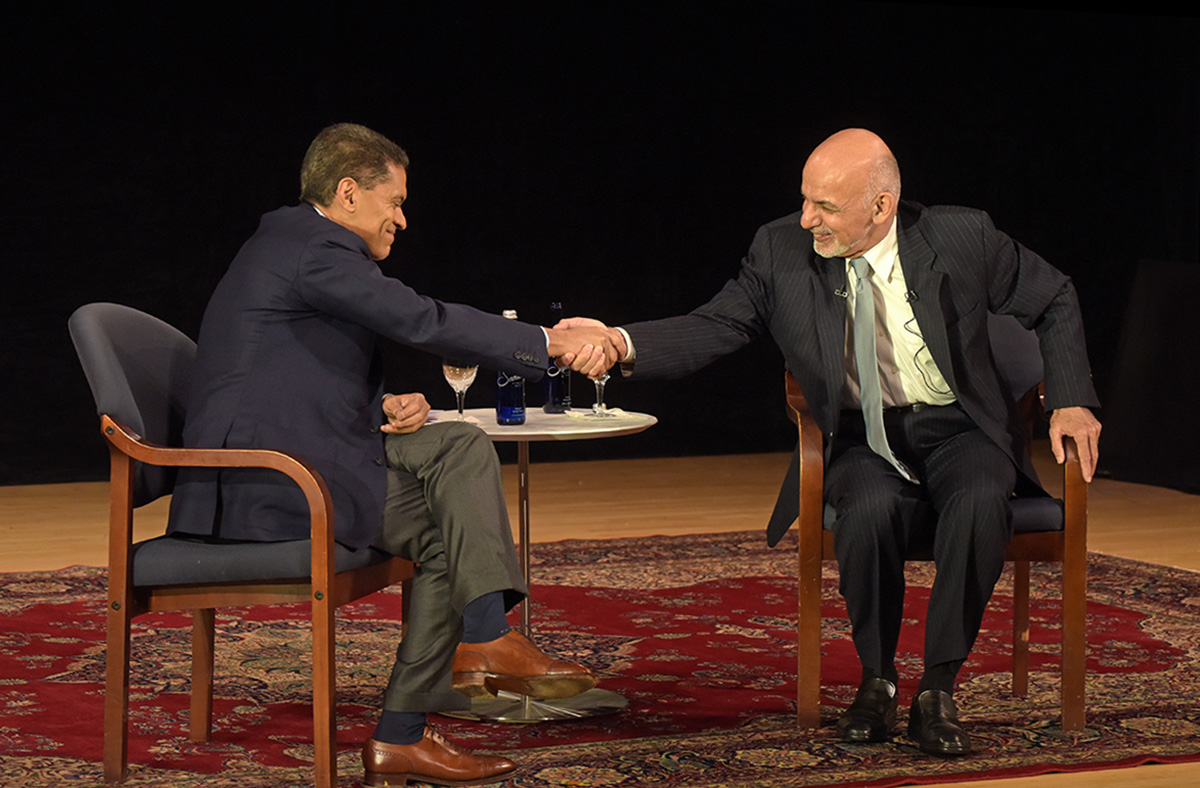 CNN's Fareed Zakaria and Afghanistan's President Ashraf Ghani shake hands as the two sit down for a conversation on the prospects for peace and security in Afghanistan on September 20, 2017  at Asia Society New York. The conversation was presented in conjunction with the 72nd session of the United Nations General Assembly. (Elsa Ruiz/Asia Society)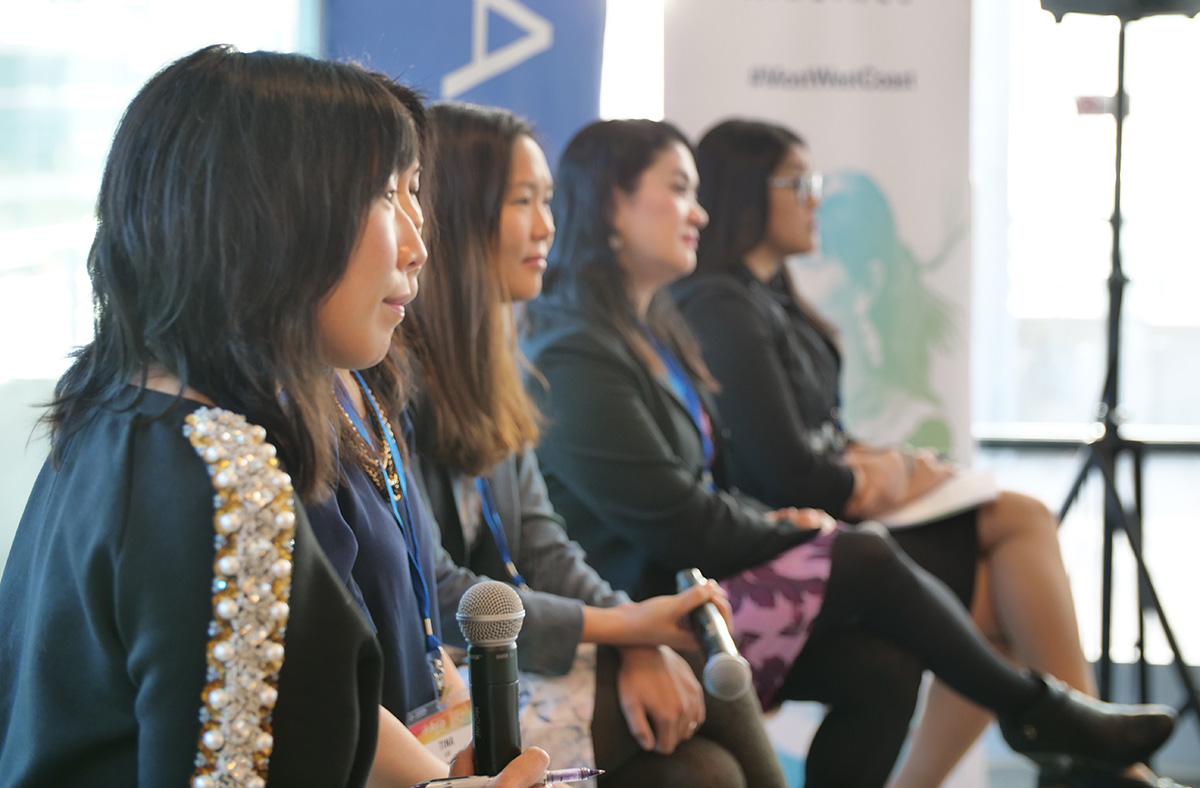 Katie Benner of the New York Times (foreground) moderated the inaugural APA Women's Breakfast hosted by Asia Society Northern California in San Francisco on December 6, 2017. Panelists included women from Google, Smart Nation, and Stanford. (Dominique Jordan/Asia Society)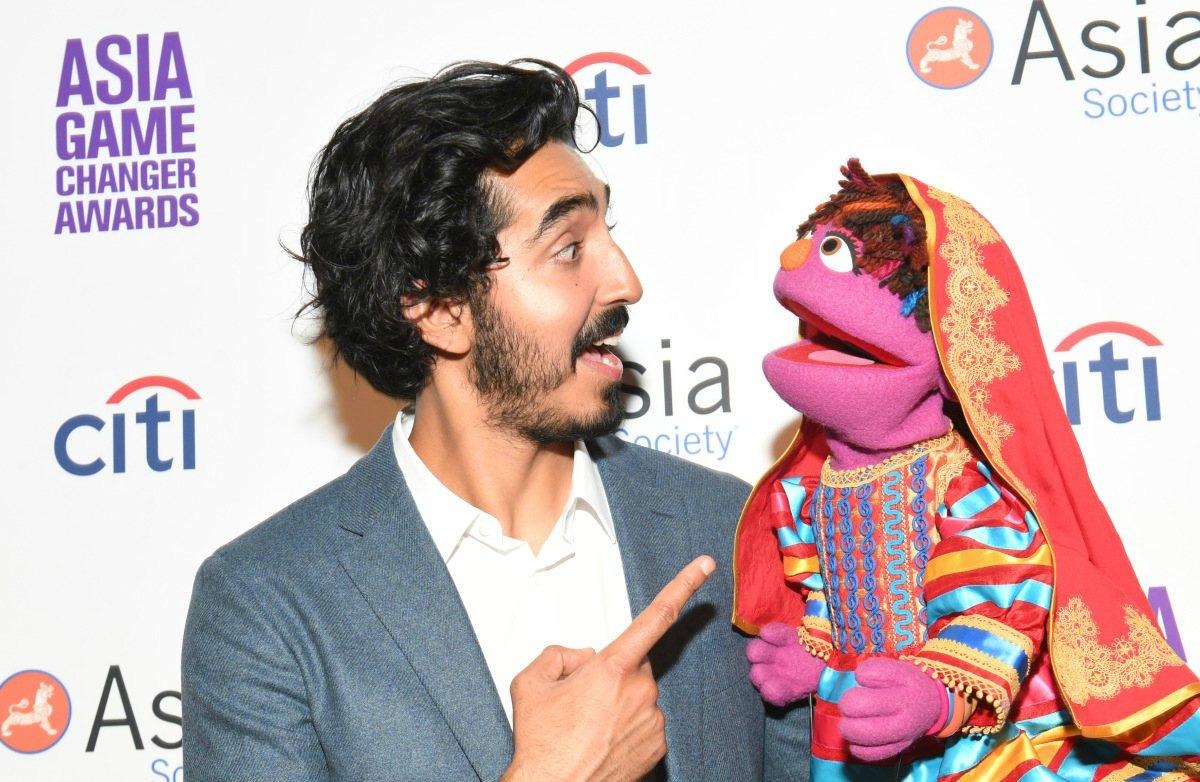 Actor and 2017 Asia Game Changer honoree Dev Patel greets Zari, an Afghan muppet developed by a fellow honoree, the non-profit educational organization Sesame Workshop, at the Asia Game Changer Awards on November 1, 2017. (Elena Olivo/Asia Society)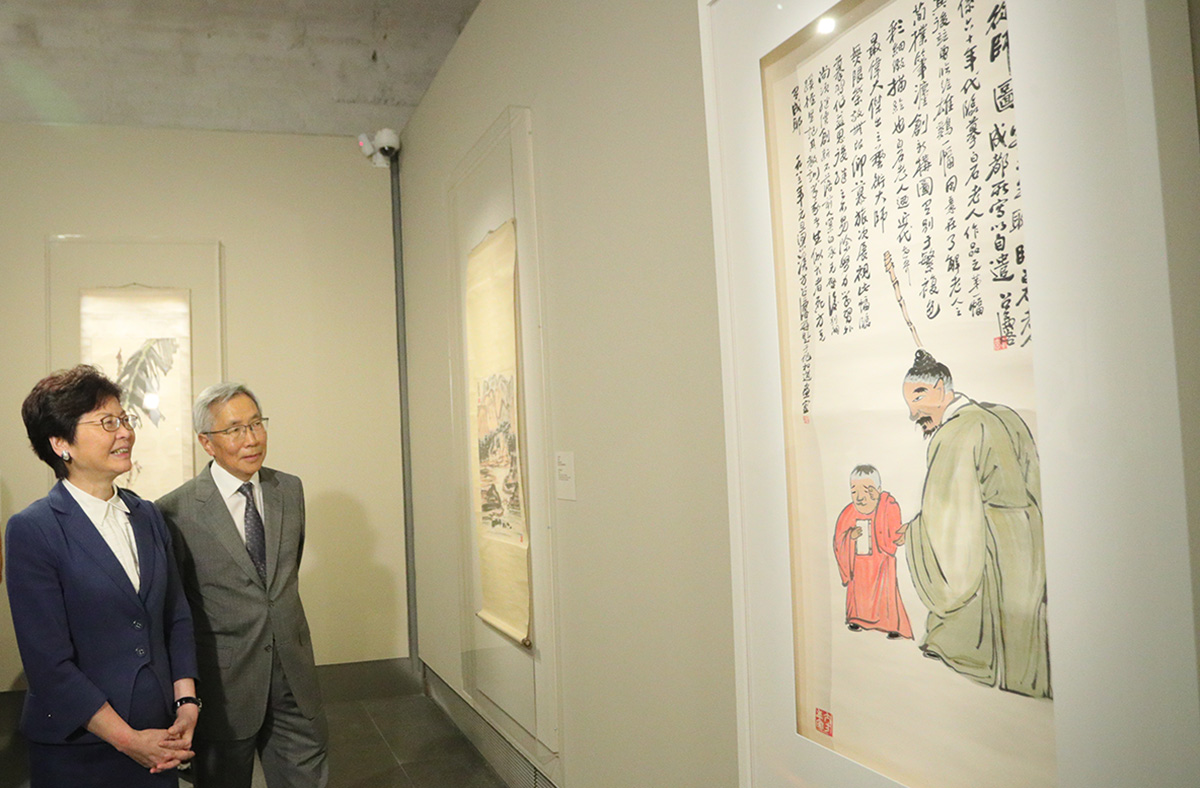 Chief Executive of the Hong Kong Special Administrative Region Carrie Lam visits a preview of Asia Society Hong Kong's exhibition The Hong Kong Jockey Club Presents — Painting Her Way: The Ink Art of Fang Zhaoling in September 2017. (Asia Society Hong Kong)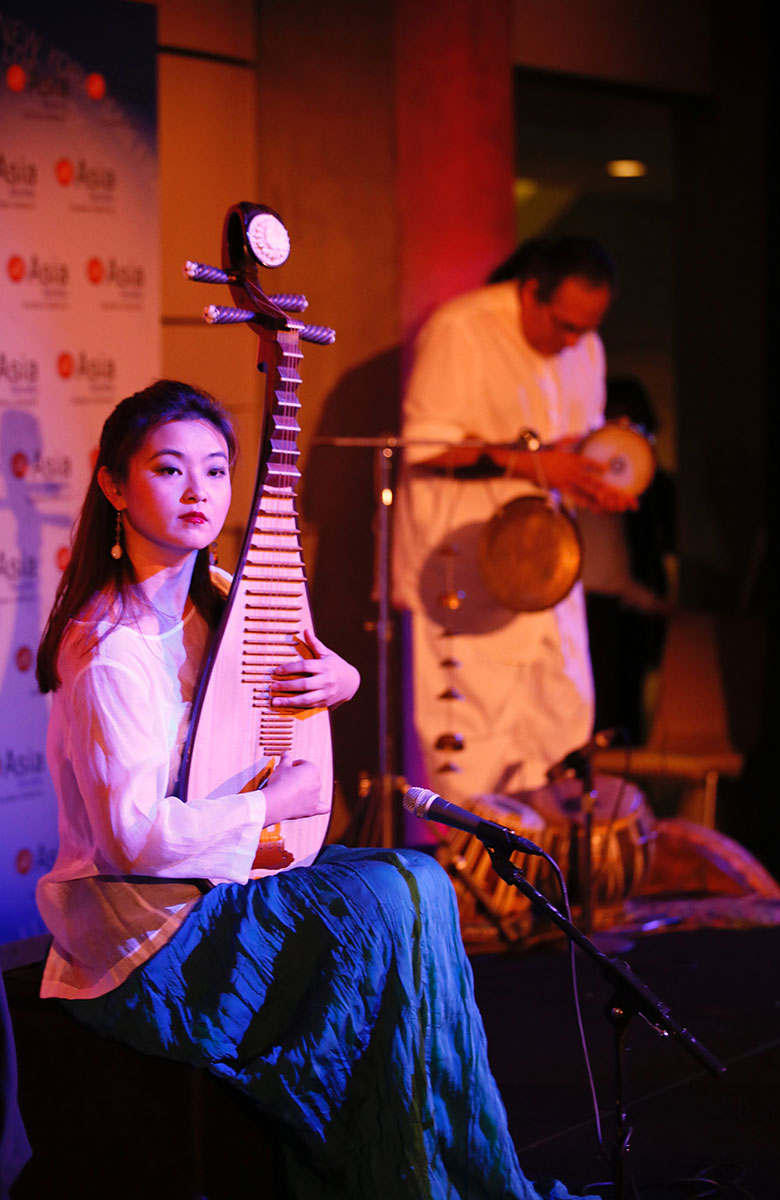 Jie Ma and Christopher Garcia perform during the Asia Society Southern California 2017 Annual Gala at the Skirball Cultural Center on May 7, 2017, in Los Angeles, California. (Ryan Miller/Asia Society)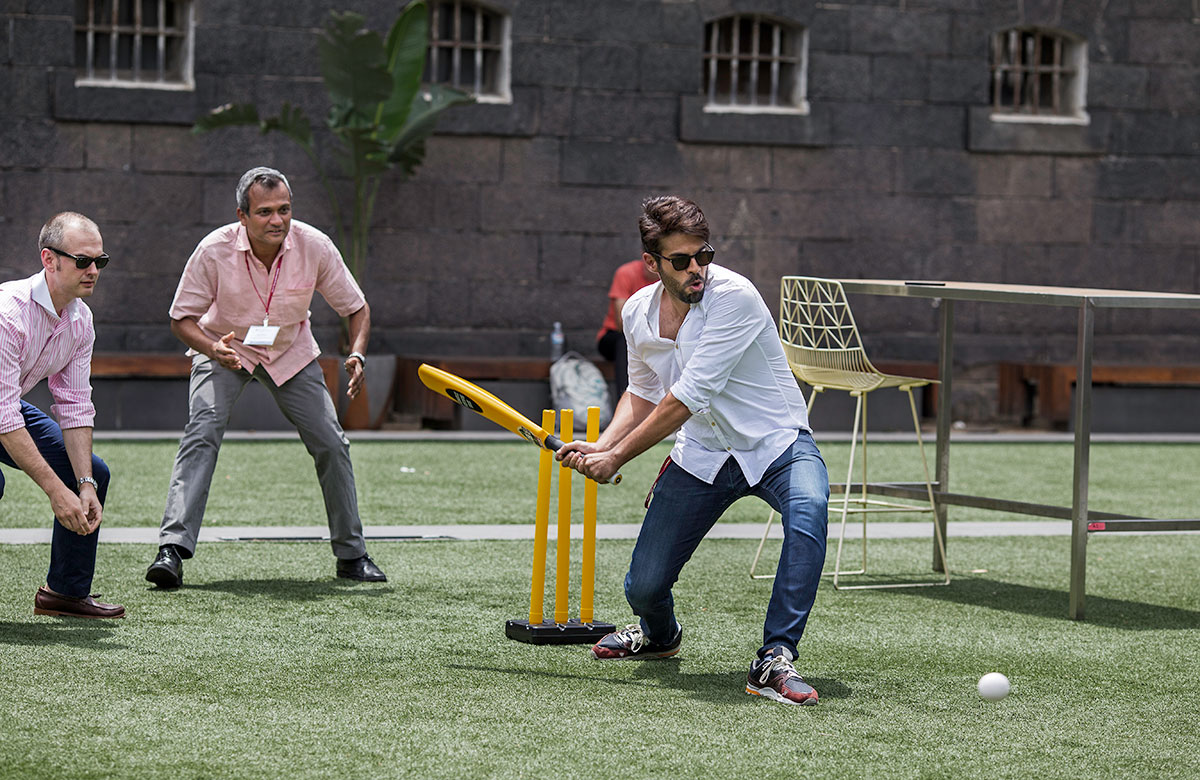 Asia 21 Young Leaders enjoy a game of cricket on the sidelines of the Asia 21 Young Leaders Summit in Melbourne, Australia on November 30, 2017. From left to right: Mark Switkowski (Class of 2017), Niret Alva ('07), and Adnan Malik ('12) (Ellis Cowan/Asia Society)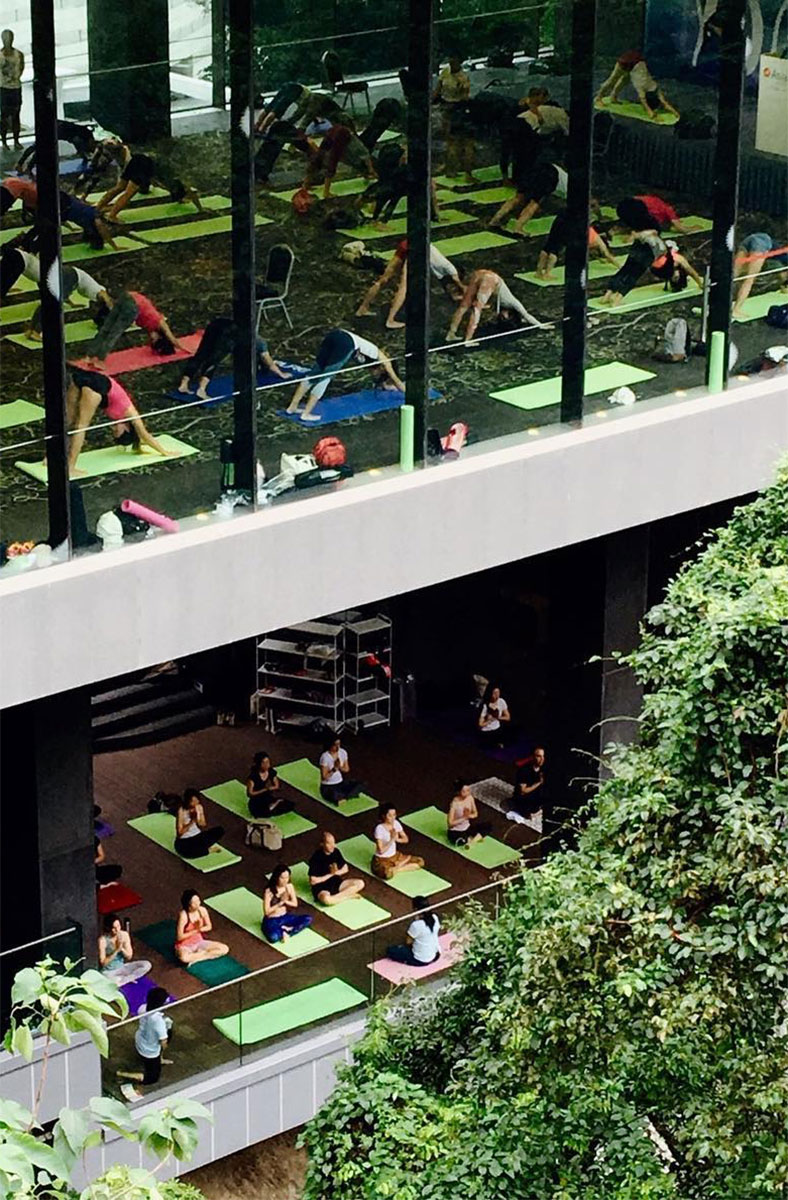 Experienced and beginner yogis come together for a full day of yoga and mindfulness classes at Asia Society Hong Kong Center's International Day of Yoga, co-presented with the Consulate General of Hong Kong on June 18, 2017. (Asia Society Hong Kong)