Ten books on Asia and Australia to read this summer
Asia Society Australia's Louise Mao reviews the 2015 releases on Asia and Australia
By Louise Mao, Asia Society Australia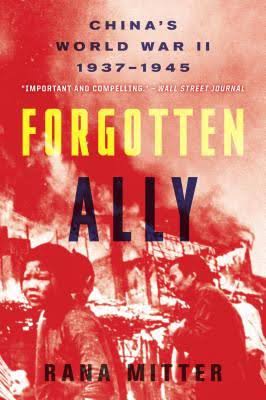 A special pick by our Chairman, the Hon Warwick Smith AM
Forgotten Ally: China's World War II, 1937-1945
By Rana Mitter
China's history is highly illuminating and helps our understanding of its present and future. As an ally in our greatest national strategic peril in our short history, we ought understand our common approach at this time.
Restless Continent: Wealth, Rivalry and Asia's New Geopolitics
By Michael Wesley
From one of Australia's pre-eminent public policy experts and speaker at the recent Asia Society Australia policy briefing, Restless Continent sketches the rise of the Asian continent and provides prospects for its economic, political and strategic direction. The continent of Asia is in transition but it also has transformative power over world affairs. Furthermore, the spectre of conflict hovers as old rivalries are revived. In this highly readable volume, Wesley examines geostrategic developments in Asia and offers a portrait of regional dynamism.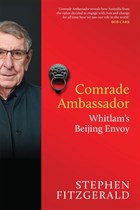 Comrade Ambassador
By Stephen Fitzgerald
Australia's reawakening in the Whitlam years was characterised by its rapprochement with Asia as much as it was by its liberal social policies. Here, Australia's first Ambassador to China under the Whitlam and Fraser governments provides a personal account of his diplomatic dance between the two countries. His experiences are reflective of the grander historical narrative between them, as Australia moves from a position of cultural exclusion to acceptance and even embrace of its position in Asia. The flashpoints of modern Chinese history, from the Cultural Revolution to the economic reform era under Deng Xiaoping are also interwoven into this brilliant account of public life.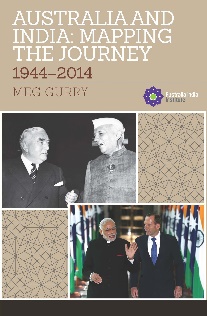 Australia and India: Mapping the Journey: 1944-2014
By Meg Gurry
Foreign policy historian and India expert Meg Gurry traces a post-WWII history of Australia-India relations. Despite efforts by policy makers to build a strong bilateral relationship, there has been little meaningful engagement with India over the past sixty years. Gurry largely attributes this to identity politics, specifically Australia's rejection of an Asian identity, which has pushed the country into a close alliance with the U.S. However, with the regional reconceptualisation of an 'Indo-Pacific' and a modified understanding of Australia's place in the region, there are better prospects for a more substantive bilateral relationship.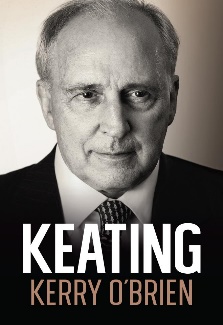 Keating
By Kerry O'Brien
The Keating years were defined by modernisation - economic reform, push for greater engagement with Asia, the Republican movement, recognition of Aboriginal land rights and a turn towards multiculturalism. Kerry O'Brien exposes one of Australia's most intriguing and enigmatic politicians in this compilation of his interviews with the former Prime Minister. Having said that he would never publish a memoir, the anecdotes and insights revealed by Keating in this book are doubly valuable.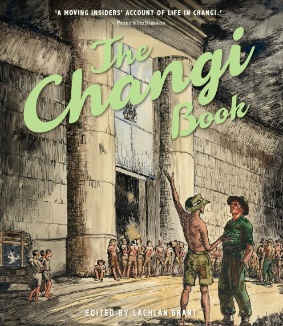 The Changi Book
Edited by Lachlan Grant
This is a beautifully presented collection of stories, essays, cartoons, paintings and photographs from Australian prisoners-of-war interred at the Changi prison camp. Compiled by Sergeant C. David Griffin in 1945 in a style reminiscent of 'The Anzac Book', these lost stories of Australians in the Pacific War bring forth vivid and poignant evocations of the human experience from those on the frontline.
 
In Order to Live: A North Korean Girl's Journey to Freedom
By Yeonmi Park
'I am most grateful for two things: that I was born in North Korea, and that I escaped from North Korea.'
Park first came to prominence when she gave a moving address at Dublin's One World Summit and the video has subsequently been watched more than 2 million times on Youtube. Told with humility and humour, this is her story of life under North Korea's Kim regime, her escape to China only to experience further repression in the hands of human traffickers and her third and final flight to freedom across the Gobi desert.
The Director is the Commander
By Anna Broinowski
Plans to build a coal seam gas mine near her Sydney home galvanised Australian documentary film-maker Broinowsky into making an anti-fracking propaganda film. Her choice of location? North Korea. This written accompaniment to her film recounts her experiences meeting and collaborating with the country's top directors, producers and actors, as she becomes the first Westerner to gain full access to the North Korean film industry. It also gives meaningful insight into the cultural psyche of the world's most secretive regime.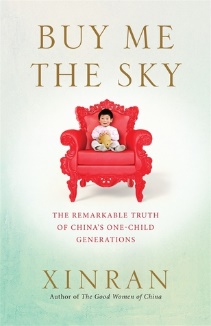 Buy Me the Sky: The remarkable truth of China's one-child generations
By Xin Ran
In 1979, China embarked on a family planning program that would dramatically change the future direction of the country. The children born under the one child policy are beloved in their homes and lavished with attention but along with this devotion comes weighty expectations and feelings of isolation and uncertainty. This is a striking and intimately told portrait of the generation at the forefront of China's growth and development and the challenges they face as they grow and enter society.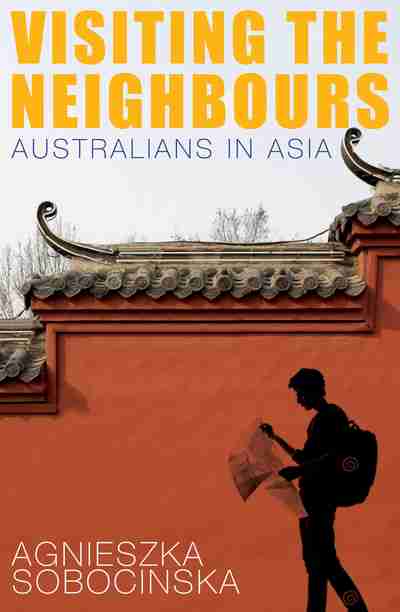 Visiting the Neighbours: Australians in Asia (2014 release)
By Agnieszka Sobocinska
Visiting the Neighbours is a study of Australia's engagement with Asia through the prism of interactions between everyday Australians and their Asian counterparts over a period of more than one hundred years. The profiles of Australian travelers, businessmen, missionaries, government officials and soldiers form a continuum that is reflective of how Australia chooses to understand and engage with Asia.