Media Release: Asia Society Australia Board and Advisory Council Appointments
SYDNEY, 21 NOVEMBER 2016 — Asia Society today announced the appointments of Swati Dave, Wayne Spanner, Tom Tanaka, Ian Thatcher and Alice Wong to the Board of Asia Society Australia and Frances Adamson to the Advisory Council.
Douglas Ferguson, Chairman of Asia Society Australia said: "The new appointments will strengthen Asia Society Australia's leadership in Australia-Asia engagement at a time when our mission of building Asia-connected Australia has never been more critical."
"The diversity and wealth of skills, leadership experience and perspectives that the new members of the Board and Advisory Council will bring to our organisation will be vital in achieving our goal - to cement Asia Society Australia's role as Australia's intellectual and leadership hub for engagement with Asia."
The appointments coincide with the growth and transformation of Asia Society Australia as the nation's most dynamic policy, business and education network dedicated to our region, as Asia Society prepares to celebrate its 20th anniversary in Australia in 2017, and marks its 60th anniversary globally this year.
The Chairman thanked outgoing board members - John Meacock, Don Boyd and Peter Grey - for their distinguished service and leadership.
Swati Dave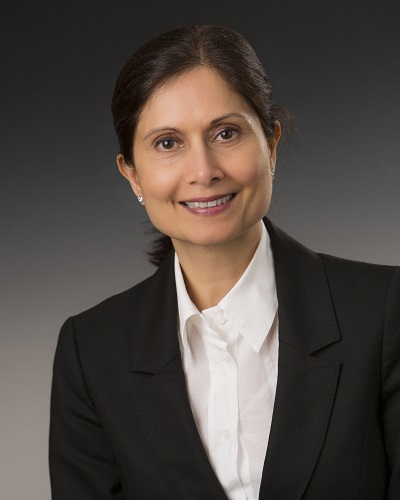 Mrs Swati Dave is an experienced Non Executive Director and senior banking executive with an established track record of successfully leading and growing complex revenue generating businesses in Australia, UK, Hong Kong and Singapore, with business line responsibility for strategy, financial performance, risk management, customer and product delivery.
Swati is a Non Executive Director of SAS Trustee Corporation and a Member of the Investment Committee and Member Services Committee. She is also a Non Executive Director of Australian Hearing and the Chair of the Audit and Risk Management Committee. Swati has served as a former director of Great Western Bancorp Inc. (USA) and the Chair of the inaugural Board Risk Committee leading up to the IPO on NYSE. She was also a former director of the NAB Wealth Responsible Entity Boards comprising; MLC Investments Limited, Navigator Australia Limited, Antares Capital Partners Limited, National Asset Management Limited.
Swati has over 30 years of banking and finance experience across a number of sectors including infrastructure, energy and utilities, renewable energy and property. She was most recently an Executive General Manager at National Australia Bank and has held senior positions at Deutsche Bank, AMP Henderson Global Investors, Bankers Trust and Westpac.
Swati holds a Bachelor of Commerce from University of Newcastle and is a Graduate Member of the Australian Institute of Company Directors.
Wayne Spanner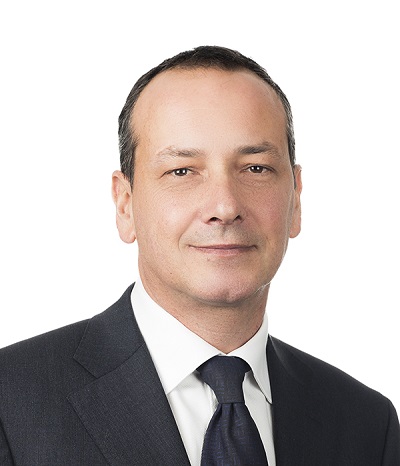 Wayne Spanner is Managing Partner of Norton Rose Fulbright Australia and a member of their Global Executive Committee.
He is an experienced litigator with a background in employment and labour law, having spent over 25 years in South Africa, the United Kingdom and Australia. Prior to being elected Australian Managing Partner, he was part of Norton Rose Fulbright's Australian Executive for a number of years, serving as Head of the Australian Disputes Group and Global Head of the Employment and Labour Group.
Wayne's leadership of the Australian practice was recognised when he was named Lawyers Weekly Managing Partner of the Year in 2014. He has also been recognised by Best Lawyers in 2012, 2013 and 2014 in employee benefits law.
During his time as Managing Partner, the Australian practice has continued its growth to be one of Australia's major legal teams, advising almost half of ASX top 100 companies and over 200 of Australia's top 1000 companies. As a member of the global group, the practice is one of the largest global legal providers in Australia.
In addition to his work with the firm, Wayne is a member of the Business Council of Australia and sits on their Labour Market, Skills and Education Committee and their Infrastructure and Sustainable Growth Committee.
He holds a Bachelor of Commerce and a Bachelor of Laws from the University of Cape Town, a Master of Science in Management from Oxford, and is admitted to practice in New South Wales.
Tom Tanaka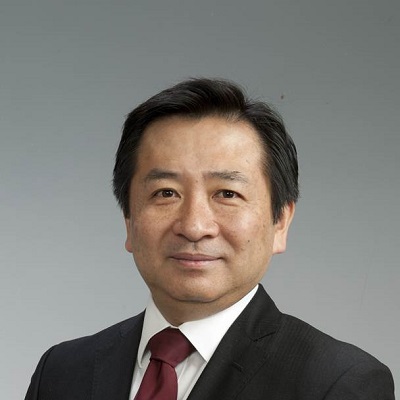 Tom Tanaka is a General Manager and Country Head of Sumitomo Mitsui Banking Corporation ("SMBC") Sydney Branch, appointed in April 2016. SMBC is one of the largest Japanese banks in terms of operation, asset and network across the globe. His role involves management of SMBC's Australian operations which ranks one of the largest amongst foreign banks operating in Australia. In his 27 years of career at SMBC, Tom has held several positions within the bank including in Human Resources at the Tokyo head office, strategic planning for SMBC's EMEA operation at regional headquarters in London and management of post merger integration for the bank's aviation business in London and Tokyo. Tom earned a Bachelor of Engineering degree from the University of Tokyo, Japan and an MBA/MS Management of Information Systems from the University of Pittsburgh, USA.
Ian Thatcher
Ian Thatcher is the Managing Partner, Financial Advisory Services for Asia Pacific and Deputy Managing Partner of Deloitte Asia Pacific. Ian has over 25 years of experience leading cross border transactions and working with teams across the region, more broadly he is responsible for driving growth into the Asia Pacific region for Deloitte and their Australian clients and positioning Deloitte as the key advisor to Asian clients seeking to expand their footprint here in Australia.Ian is passionate about making a contribution towards Australia's long term commitment to make a better and more prosperous future for all in the region. Ian is a cancer survivor and a non-executive board member of Bowel Cancer Australia.
Alice Wong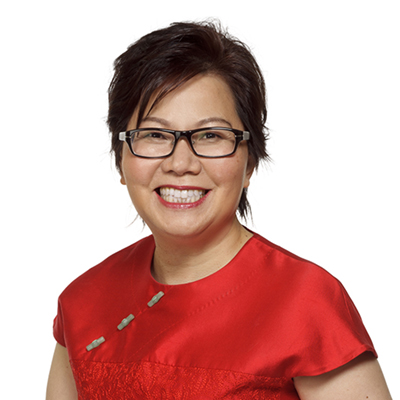 With thirty eight years' experience in banking, Alice has developed a unique understanding of both Asian and Australian business and economic conditions, international trade, and Asian and Western business cultures. Her initiatives have focused on increased dialogue and connectivity between the Asian community and the Australian mainstream, including the introduction of the Language and Culture Learning Program throughout the Westpac Group, the International Student Internship and the Asian Community Leaders Luncheon series, which turns the spotlight on increasing the involvement of the Asian community in philanthropic activities.
She recently retired as Head of Asian Leadership at the Westpac Group, where she developed strategies to improve how Westpac attracts, develops and retains Asian Leaders in order to increase the Asia capability of the organisation and the diversity of its leadership core. At Westpac, she was also the inaugural Chair of the Asian Leadership Employee Action group, which grew to over 1,000 members in less than 9 months and pioneered initiatives within Westpac such as Targeted Mentoring and Thought Leadership events. This has been part of Alice's longstanding passion to build a greater cultural knowledge base and forum for exchange as part of an evolving and expanding the modern Australian identity.
Most recently, Alice has advised the Premier of Victoria on China-related matters, including accompanying him on his first official visit to China. She is also the Strategic Advisor to the University of Sydney on their Cultural and Linguistic Diversity Leadership Strategy. A graduate of the Australian Institute of Company Directors, Alice is a Council Member of the National Library of Australia and of International House at the University of Melbourne, where she is Chair of their Advancement Advisory Committee. Alice is the Special Adviser to the Bangarra Group Board, Board Member of the La Trobe University Business School as well as on the Asia Century Advisory Committee of the Institute of Public Administration Australia and the Course Advisory Committee of the Swinburne University of Technology. She is also Patron of the Chinese Cancer Society of Victoria, and a judge for the Indian Executive Club Awards.
Frances Adamson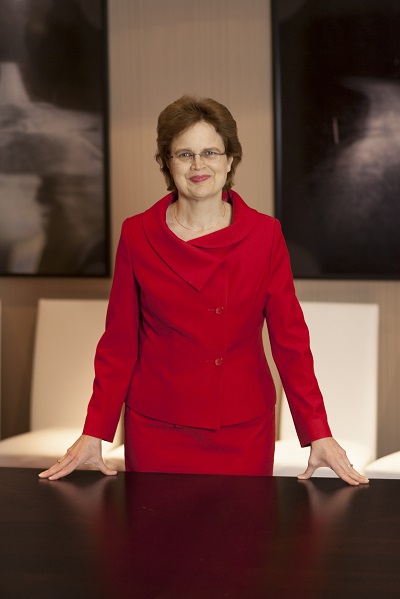 Frances Adamson was appointed Secretary of the Department of Foreign Affairs and Trade on 22 July 2016. She took up the position in Canberra on 25 August 2016. Prior to her appointment as Secretary, Ms Adamson was International Adviser to the Australian Prime Minister the Hon Malcolm Turnbull MP from November 2015.
From 2011 to 2015 Ms Adamson was Ambassador to the People's Republic of China. She served in the Australian Consulate-General in Hong Kong in the late 1980s during the early years of China's reform and opening. From 2001 to 2005, she was seconded as Representative to the Australian Commerce and Industry Office in Taipei.
Ms Adamson has twice served in the Australian High Commission in London, as Deputy High Commissioner from 2005 to 2008 and as Political Counsellor from 1993 to 1997.  She was Chief of Staff to the Minister for Foreign Affairs and then the Minister for Defence from 2009 to 2010.
---
About Asia Society
Asia Society is the leading educational organization dedicated to promoting mutual understanding and strengthening partnerships among peoples, leaders and institutions of Asia and the United States in a global context. Across the fields of arts, business, culture, education, and policy, the Society provides insight, generates ideas, and promotes collaboration to address present challenges and create a shared future.
Founded in 1956 by John D. Rockefeller 3rd, Asia Society is a nonpartisan, nonprofit institution with headquarters in New York, centers in Hong Kong and Houston, and offices in Los Angeles, Manila, Mumbai, San Francisco, Seoul, Shanghai, Sydney, Washington, DC and Zurich.
About Asia Society Australia
Asia Society Australia is Australia's leading national centre for engagement with the Indo-Pacific Asia, based in Sydney. Asia Society Australia promotes greater connectivity and deeper understanding between Australia and the Indo-Pacific in the areas of business, policy, culture and education. It also provides a high-level and innovative platform for Australian and Asian leaders and champions of engagement to connect, exchange ideas and develop meaningful relationships. Asia Society Australia was launched in 1997 by then Prime Minister John Howard to broaden understanding in Australia of Asia's politics, business and culture.
Media enquiries:
Philipp Ivanov, CEO, Asia Society Australia
(02) 8199 9402