Special Event: Whitlam Retrospective with Gerard Brennan
VIEW EVENT DETAILS
From Peking to Beijing - a forty year journey: 1973 - 2013
In July 1971, in the midst of the Cold War and against a backdrop of widespread public fear of China, Gough Whitlam, the then Australian opposition leader, took one of the biggest risks of his career by leading a delegation to China. Two years later, in October 1973, Whitlam became the first Australian Prime Minister to visit China.
Join us at King & Wood Mallesons for dinner and a special presentation by Gerard Brennan, formerly the Legal Adviser to the Department of Foreign Affairs and Trade, who was a member of Whitlam's 1973 Prime Ministerial Delegation to China.
Gerard will share his first-hand insights and observations about Gough Whitlam and his early interactions with Beijing before, during and after the historic trips to China. Gerard will also discuss the outcomes of those visits.
Date: Thursday 15 June 2017 
Time: 5:30 for a 6:00 start, conclude 8:00 pm
Venue: King & Wood Mallesons, Level 61, Governor Phillip Tower, 1 Farrer Place, Sydney
This event is presented and hosted by King & Wood Mallesons, Asia Society Australia members are able to attend by special invitation.
For further information please contact programaustralia@asiasociety.org 
---
Hosted by: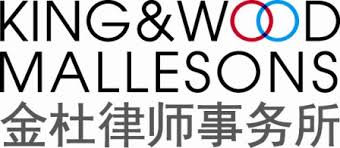 Event Details

King & Wood Mallesons, Level 61, Governor Phillip Tower, 1 Farrer Place, Sydney

Add to Calendar
20170615T073000
20170615T100000
UTC
Asia Society: Special Event: Whitlam Retrospective with Gerard Brennan
King & Wood Mallesons, Level 61, Governor Phillip Tower, 1 Farrer Place, Sydney
---