Imagine 2060: Sydney
VIEW EVENT DETAILS
Water is core to our identity. How does it influence our trade and tourism?
Sydney's iconic waterfront is arguably the city's most valuable asset. As the population doubles over the next 40 years what decisions need to be made now to ensure this precious resource is protected and enhanced guaranteeing future generations can enjoy its economic contributions and lifestyle benefits?
Sydney's geographic proximity to Asia is a strategic advantage at a time when many western economies are becoming more insular and nationalistic. Is this the time to expand our reach and strengthen our Asia Pacific relationships to benefit from the growth that is predicted to come from the 'Asian Century'?
This program is co-presented by Asia Society Australia and AECOM.
Date: Thursday 22 June, 2017
Time: 4:30pm for 5pm start – 8pm
Venue: National Maritime Museum , 2 Murray Street, Darling Harbour, Sydney, 2000 
For further information or media requests please contact programaustralia@asiasociety.org 
---
Program 
At Imagine 2060: Sydney, you will gain perspectives from influential leaders who will encourage us to think and act differently. 
Keynote address by:
Nicholas Brooke, Chairman, Hong Kong Harbourfront Commission will discuss how Hong Kong developed its trade and tourism strengths.
A panel discussion on strategies for the next 40 years to maximise Sydney's advantage as Australia's gateway to Asia with:
Dr Stephanie Fahey, CEO, Austrade
Joe James, Executive General Manager, Commercial, Technical & Legal, Port Authority of NSW
Dr Sarah Pearson, Pro Vice-Chancellor (Industry Engagement and Innovation), University of Newcastle
David Pitchford, most recently head of UrbanGrowth NSW
The panel discussion will be followed by harbour-side drinks and canapes. 
---
Presented in partnership with: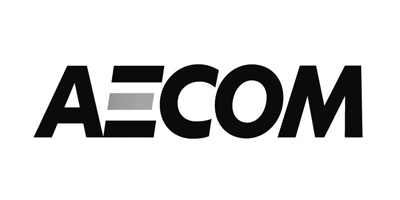 Asia Society and AECOM, a premier, fully integrated infrastructure firm have embarked on a three-year global partnership – Imagine 2060: Delivering Tomorrow's Cities Together convening city-focused global conversations.
Imagine 2060 is a unique endeavor that leverages the complementary experience of two global organizations – Asia Society and AECOM – to cultivate a "living conversation" aimed at delivering the great cities of tomorrow, by convening and connectingdiverse stakeholders in each city and across cities. The 2017 edition of Imagine 2060 will feature special high-level events in five of the world's great cities – Manila, Sydney, Los Angeles, New York and Hong Kong – each bringing together leaders in urban design, infrastructure, business, culture, and public policy in the pursuit of a common goal: to imagine a long-term vision for each city, and to deliver innovative ways to realize that vision. More>>
 
Event Details
Register Now

Add to Calendar
20170622T070000
20170622T093000
UTC
Asia Society: Imagine 2060: Sydney
---