Hawker Ball (Melbourne)
VIEW EVENT DETAILS
Asia Society Australia Centre Grand Opening
SAVE THE DATE.
MELBOURNE 3 October 2019
In partnership with the Victorian Government, we are bringing our global community together with local members and supporters for a night of celebration.

Inspired by the Hawker centres of South East Asia where flavour, culture and ideas collide and coexist, Hawker Ball will celebrate the rich diversity of heritage, story, sound and taste that make up Asia and the deep personal ties that connect Australia to this region.
 
Over 400 guests will be addressed by the Premier of Victoria Daniel Andrews; Asia Society Global CEO and President, Ambassador Josette Sheeran; Australia's High Commissioner to India, Ambassador Harinder Sidhu; Australian political and business leaders, and game-changers of Australia-Asia engagement under the stained-glass ceiling of the National Gallery of Victoria's Great Hall.
 
Hawker Ball is set to the backdrop of NGV's Winter Masterpieces, a dual presentation of the ancient Terracotta Warriors alongside a display of new works by one of the world's most exciting contemporary artists, Cai Guo-Qiang. Views of the exhibit will be available to guests on the night.

Date: Thursday 3 October 2019
Time: From 6:30 pm 
Venue: National Gallery of Victoria 
Dress: Black-tie or National Dress

Tickets sales open Monday 17 June. Attendance by invitation only. More information to come.
---
More speakers to be announced.
---
PARTNER WITH US
To find out about exclusive partnership opportunites, contact Asia Society Australia CEO, Philipp Ivanov on (02) 8199 9402 or pivanov@asiasociety.org.
---
Hawker Ball is presented in partnership with: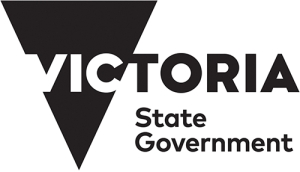 Event Details
7 - 11 p.m.
NGV International Great Hall, 180 St Kilda Road, Melbourne, VIC 3004

Add to Calendar
20191003T090000
20191003T130000
UTC
Asia Society: Hawker Ball (Melbourne)
NGV International Great Hall, 180 St Kilda Road, Melbourne, VIC 3004
---
2017 Gala Dinner