Diversity in Politics
VIEW EVENT DETAILS
Can we achieve diversity in all levels of Australian politics and public life?
Asia Society Australia and DAWN will host a special panel discussion with 2016 Australian of the Year, David Morrison and NSW Treasurer the Hon Gladys Berejiklian MP and NSW Shadow Minister for Education Jihad Dib MP on the issue of diversity in all levels of Australian politics and public life. The panel will be moderated by the ABC journalist Kumi Taguchi. 
What are the barriers for people of diverse background entering into Australian politics and public service? What are the implications for Australian society and economy? What can individuals and institutions do to encourage more diversity in political engagement?
This event forms part of DAWN's Asian Australian Leadership Conversations series, a curated collection of thought leadership forums that give Australians of culturally diverse background a platform to discuss significant issues affecting Australian businesses and society.
The panel will be followed by light refreshments and networking.
We have a limited number of complementary tickets available for Asia Society Members and Friends. Secure your place now, simply checkout as Asia Society Australia on the registration page. 
About the Speakers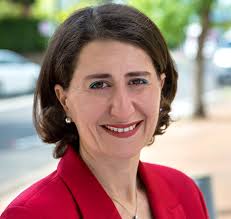 The Hon Gladys Berejiklian MP
Gladys was elected to the NSW Parliament on March 22, 2003 as the Member for Willoughby. Following the election of the O'Farrell Government in March 2011, Gladys was appointed Minister for Transport. Following the election of the Baird Government in March 2015, Gladys was appointed Treasurer and Minister for Industrial Relations. Since April 2014, Gladys has served as Deputy Leader of the NSW Parliamentary Liberal Party. Gladys is a Master of Commerce graduate from UNSW and prior to entering Parliament worked as a General Manager for the Commonwealth Bank. Gladys has also completed studies in Government and Public Administration (B.A., Uni. Syd).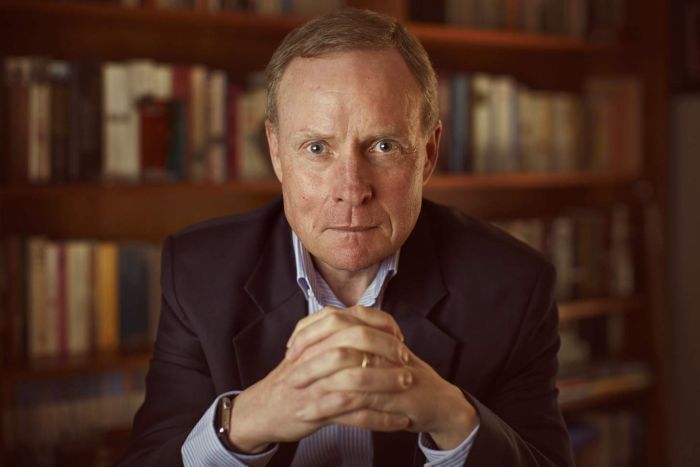 David Morrison AO
General Morrison concluded his appointment as Australia's Chief of Army in May 2015.  During a 36 year career as a soldier he saw operational service in Bougainville and East Timor and as an Australian Army Officer led troops from platoon level all the way up to three star General - Chief of Army. This is an appointment he held for the last four years of his service. His loyalty to his profession and outstanding performance was recognised by being made an Officer in the Order of Australia in 2010. In his tenure at the top of Australia's Army, David has faced many leadership challenges but he is probably best known for his strong public stance on gender equality and leading cultural change in large organisations. His three minute address, via video, to his workforce in the wake of a particular instance of poor behaviour by a group of officers and senior soldiers, was posted on YouTube and has had over 1.6 million views. He has spoken about diversity and culture to the United Nations International Women's Day Conference in New York, and was aclosing speaker, with Angelina Jolie, William Hague and John Kerry at the Global Summit to Prevent Sexual Violence in Military Conflict in London in 2014. The Australian Financial Review named David Morrison as one of Australia's leading influences on culture in 2014 and Boss Magazine included him in its top dozen leaders in Australia in the same year. In 2015, David was appointed Chair of the Diversity Council Australia, appointed to the board of Our Watch. He has been named the Australian of the Year for 2016.
 Mr Jihad Dib MP 
Jihad Dib is the Member for Lakemba. He is the state's first lower house Muslim MP in the NSW Parliament. Mr Dib was appointed to lead Punchbowl Boys' High School in 2007. Under his leadership, the school has made highly significant and externally recognized improvements in educational and social outcomes for students and the school community through a systematic and practical approach to educational reform.
Jihad is a former: Australia Day Ambassador; Commissioner on the Community Relations Commission for a Multicultural NSW; and, board member of the Together for Humanity Foundation.
Jihad was recognised as the 2011 P&C NSW Secondary Principal of the Year, received the Director NSW Public Schools Principal Award and was conferred an honorary Doctorate in Education from the University of NSW in June 2014. In 2013, Jihad was awarded the NSW Pride of Australia Medal in the inspiration category.
Jihad was selected by the United States government to participate in the highly sought after International Visitors Leadership Program, and in April of 2014, he received a standing ovation for his TEDx talk on school transformation.
In March 2016, Jihad was elected as the Labor member for Lakemba and was recently made the Shadow Minister for Education.
  
Kumi Taguchi 
Kumi spent most of her childhood growing up in the country, feeding chooks, riding horses and eating Japanese food. A classical violinist, Kumi won a scholarship to study music at the University of Wollongong. She also pursued her film and writing passions during that time and worked at ABC Local radio. Kumi's started working in media in 1997, after graduating with a Bachelor of Creative Arts.
She started work at the-then 7.30 Report, where she answered phones and sorted faxes, and even got to roll the autocue. From there, she spent time at Triple J radio, before working for deaf and hearing impaired at various television networks. In 2004, she moved to Hong Kong and worked for Star TV, Asia Television and NHK World. She was the editor of a weekly social affairs program there, anchored daily news, and produced long-form current affairs features.
In 2010, Kumi moved back to Sydney, working at both SBS and the ABC before settling at the ABC full-time with ABC News 24. She has also worked in ABC Radio Current Affairs and 7pm News, and has a habit of finding herself in dynamic reporting situations.
In her spare time, Kumi loves to switch off from all things electronic and spend time running, laughing with loved ones, listening to music, reading and seeking out little adventures every day.
---
This event is proudly supported by PwC 

Event Details

PwC, Darling Park, 201 Sussex St, Sydney NSW 2000
Register Now
Asia Society Members and Friends: Free, General Public: $50.00

Add to Calendar
20160829T080000
20160829T100000
UTC
Asia Society: Diversity in Politics
PwC, Darling Park, 201 Sussex St, Sydney NSW 2000
---