EVENT RECAP | Policy Briefing: Foreign Policy White Paper Consultation
Shaping Australia's foreign and trade policy for the future
Ellis Cowan/Asia Society
SYDNEY, Asia Society Australia was proud to partner with the Department of Foreign Affairs and Trade in hosting a high level roundtable consultation on the future of Australia's foreign policy for the purpose of contributing to the government's foreign policy white paper.
The event provided the environment for an interactive session between members of the Asia Society Australia Board, Advisory Council and corporate member community and the White Paper Taskforce team and Head, Richard Maude. Participants were able to share their insights and concerns regarding key foreign and trade policy issues facing Australia generally and their respective industries specifically. 
There was broad support for a focus on increased engagement with Asia, as well as renewed efforts for highlighting the benefits of immigration and trade with the region. 
---
This event was co-presented with the Department of Foreign Affairs and Trade and generously hosted by KPMG.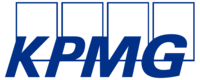 ---