Asia Society Australia's 1997 Grand Launch
A look back at Asia Society Australia's launch two decades ago.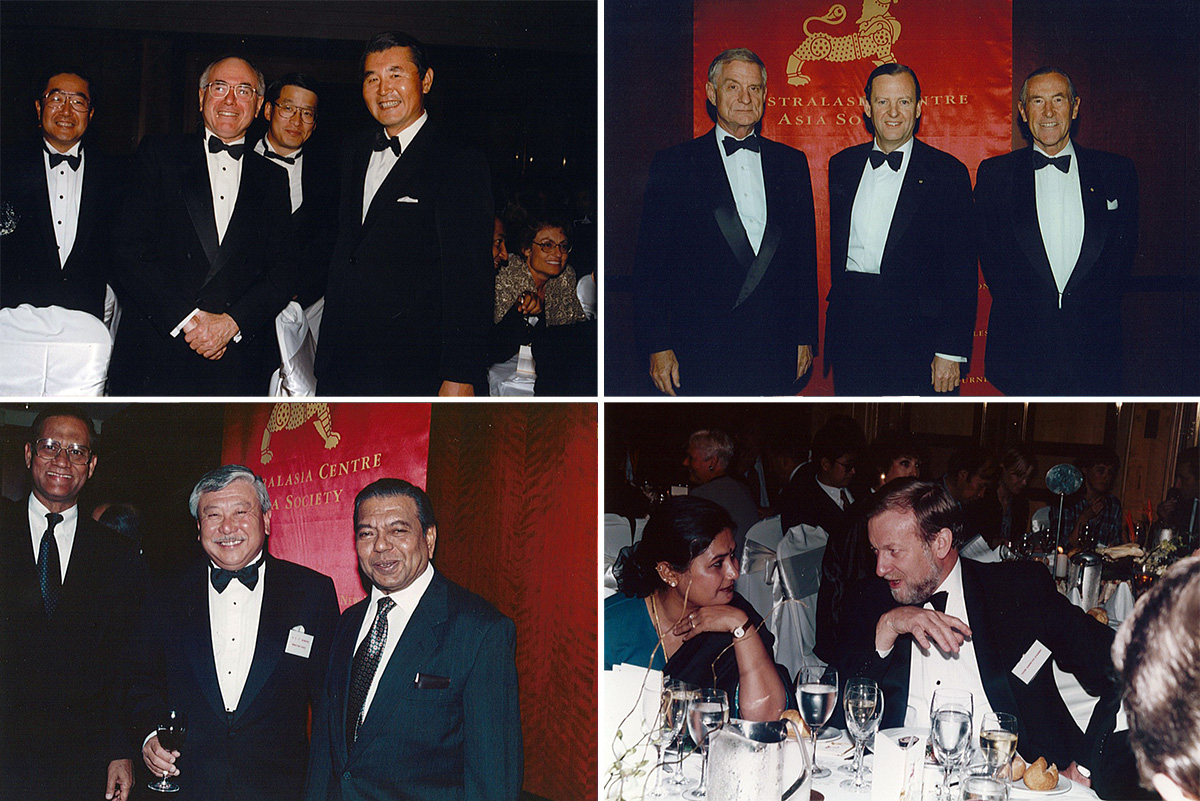 As we celebrate 20 years, we've been looking back thorough our archives to where it all started. 
20 years ago, then Prime Minister Mr John Howard launched Asia Society Australia at a memorable event attended by over 400 guests. On 30 August, 20 years on, Mr Howard, will address Asia Society members from across business, government, education and policy once again, as the keynote speaker, at our 20th Anniversary Gala Dinner, presented in partnership with Blackmores.
 
Join us for this important milestone and an opportunity to reflect on our achievements and consider the work ahead. Tickets available here.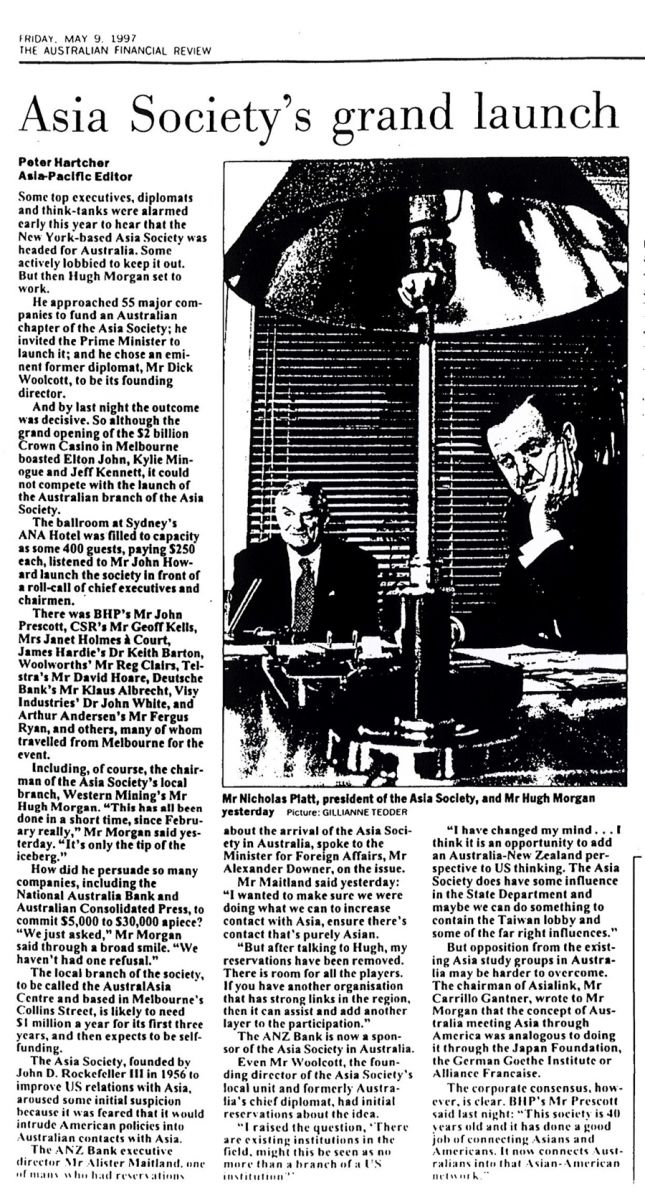 Read the full text below. 
---
Asia Society's grand launch
Peter Hartcher
Asia-Pacific Editor
Some top executives, diplomats and think-tanks were alarmed early this year to hear that the New-York based Asia Society was headed for Australia. Some actively lobbiedto keep it out. But then Hugh Morgan set to work.
He approached 55 major companies to fund an Australian chapter of the Asia Society; he invited the Prime Minister to launch it; and he chose an eminent former diplomat, Mr Dick Woolcott, to be its founding director.
And by last night the outcome was decisive. So although the grand opening of the $2 billion Crown Casino in Melbourne boasted Elton John, Kylie Minogue and Jeff Kennett, it could not compete with the launch of the Australian branch of the AsiaSociety.
The ballroom at Sydney's ANA Hotel was filled to capacity as some 400 guests, paying $250 guests each, listened to Mr John Howard launch the society in front of a roll-call of chief executives and chairmen.
There was BHP's Mr John Prescott, CSR's Mr Geoff Kelis, Mrs Janet Holmes à Court, James Hardie's Dr Keith Barton, Woolworths' Mr Reg Clairs, Telstra's Mr David Hoare, Deutsche Bank's Mr Klaus Albrecht, Visy Industries' Dr John White, and Arthur Andersen's Mr Fergus Ryan, and others, many whomtravelled from Melbourne for the event. 
Including, of course, the chairman of the Asia Society's local branch, Western Mining's Mr Hugh Morgan. "This has all been done in a short time, since Feburary really," Mr Morgan said yesterday. "It's only the tip of the iceberg."
How did he persuade so many companies, including the National Australia Bank and Australian Consolidated Press, to commit $5,000 to $30,000 a piece? "We just asked," Mr Morgan said through a broad smile. "We haven't had one refusal."
Thelocal branch of the society, to be called the AustralAsia Centre and based in Melbourne's Collins Street, is likely to need $1 million a year for its first three years, and then expects to be self-funding.
The Asia Society, founded by John D. Rockefeller III in 1956 to improve US relations with Asia, aroused some initial suspicion because it was feared that it would intrude American policies into Australian contacts with Asia.
The ANZ Bank executive director Mr Alister Maitland, one of many who had reservations about the arrival of the Asia Society in Australia, spoke to the Minister of Foreign Affairs, Mr Alexander Downer, on the issue.
Mr Maitland said yesterday: "I wanted to make sure we were doing what we can to increase contact with Asia, ensure there's contact that's purely Asian.
"But after talking to Hugh, my reservations have been removed. There is room for all the players. If you have another organisationthat has strong links in the region, then it can assist and add another layer to the participation."
The ANZ Bank is now a sponsor of the Asia Society in Australia.
Even Mr Woolcott, the founding director of the Asia Society's local unit and formerlyAustralia's chief diplomat, had initial reservations about the idea.
"I raised the question, 'There are existing institutions in the field, might this be seen as no more than a branch of a US institution?"
"I have changed my mind... I think it is an opportunity to add an Australia-New Zealand perspective to US thinking. The Asia Society does have some influence in the State Department and maybe we can do something to contain the Taiwan lobby and some of the far right influences."
But opposition from the existing Asia study groups in Australia may be harder to overcome. The Chairman of Asialink, Mr Carrillo Gantner, wrote to Mr Morgan that the
concept of Australia meeting Asia through America was analogous to doing it through the Japan Foundation, the German Goethe Institut or Alliance Francaise.
The corporate consensus, however, is clear. BHP's Mr Prescott said lastnight: "This society is 40 years old and has done a good job of connecting Asians and Americans. It now connects Australians into that Asian-American network."
---
Presenting Partner

Foundation Partners
Gold Partner
Cultural Partner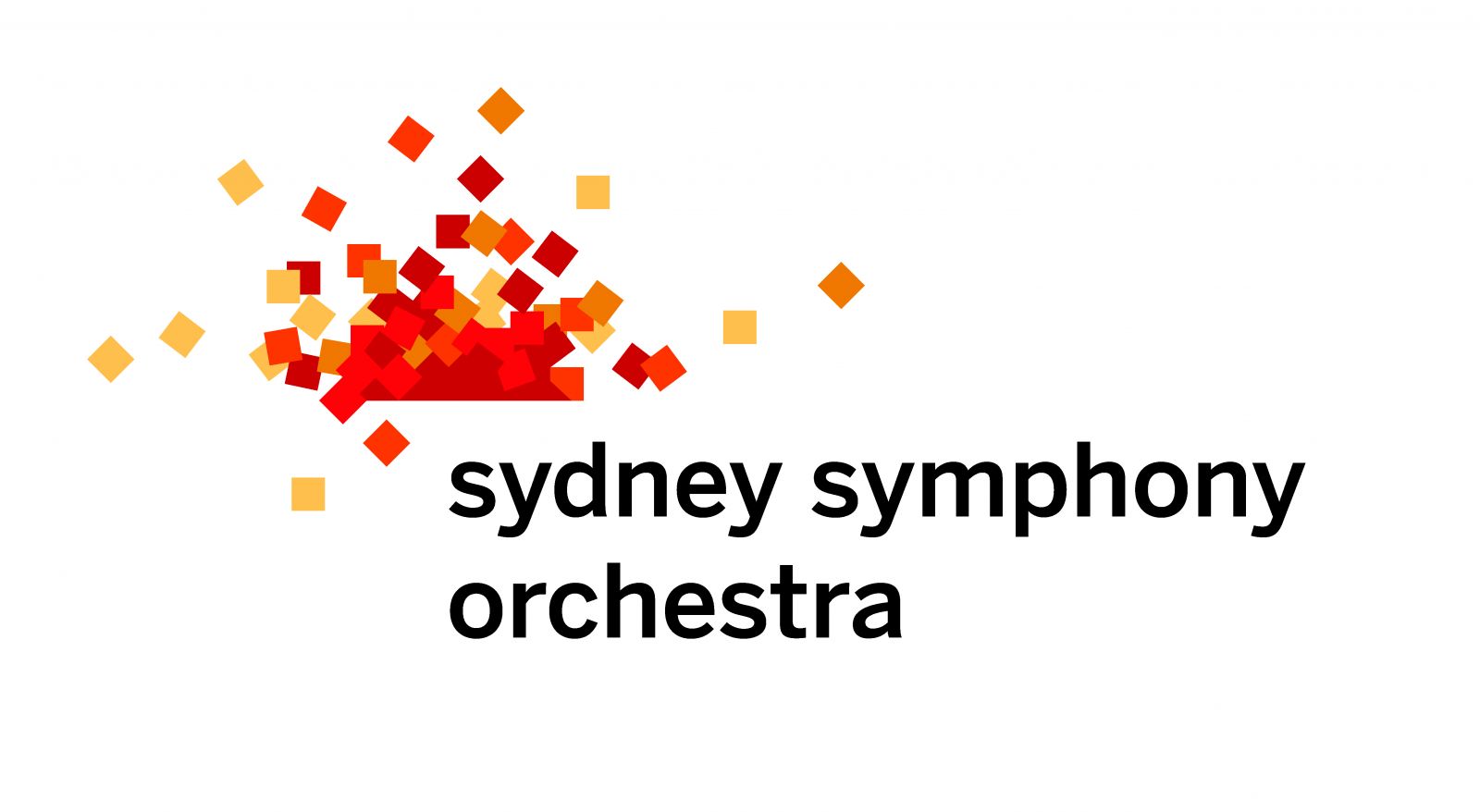 ---