Experts and Fellows
Experts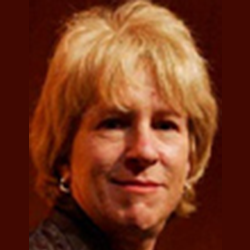 Rachel Cooper is Director of Global Performing Arts and Special Cultural Initiatives at the Asia Society. Cooper has presented and curated film programs from India, Indonesia, China, Iran, Japan, Korea and Thailand, as well as producing and presenting performances from throughout Asia. She has co-sponsored and presented various film festivals and film series at the Asia Society, including the Iranian Documentary and Short Film Festival, the Asian American International Film Festival and the IAAC India Film Festival, among others. She has organized major arts and culture initiatives, including Festival of Song: Music of India and Pakistan, Creative Voices of Islam in Asia, Festival of Indonesia and Dance — the Spirit of Cambodia. In addition, she has conducted and published research on international impact of the arts, which resulted in the report Making a Difference through the Arts. In 2006 she was awarded the Dawson Award for Sustained Excellence in Arts Programming.
---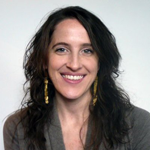 Alexis Menten is a director in Asia Society's Education division, where she leads afterschool and youth leadership initiatives for the Partnership for Global Learning. The Partnership connects educators, business leaders, and policymakers to share best practices, build partnerships, and advance policies to ensure that all students are prepared for work and citizenship in the global 21st century. In support of this mission, Alexis directs Asia Society's Expanding Horizons initiative, which advances global learning as an essential approach for all high-quality afterschool and summer programs, and as a means to build collaboration between schools and community partners. Alexis joined Asia Society after several years in Central Asia and the Middle East, where she coordinated youth programs for the Aga Khan Trust for Culture and directed school- and community-based educational technology programs for Relief International - Schools Online. She is a graduate of Bryn Mawr College.
---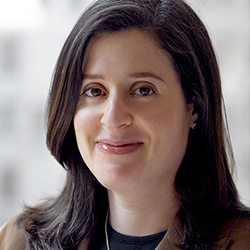 Adriana Proser is John H. Foster Senior Curator of Traditional Asian Art at Asia Society Museum in New York. A specialist in Chinese art, she has organized and co-organized over 40 exhibitions featuring diverse works from all over Asia, including the exhibition Pilgrimage and Buddhist Art. Proser has also coordinated and served as in-house curator for international loan exhibitions such as The Buddhist Heritage of Pakistan: Art of Gandhara and Gilded Splendor: Treasures of China's Liao Empire for Asia Society Museum. She was editor and contributor for the catalogue Pilgrimage and Buddhist Art (Asia Society Museum and Yale University Press, 2010). Proser received her Ph.D. in Chinese art and archaeology from Columbia University. She was formerly Assistant Curator of East Asian Art at the Philadelphia Museum of Art and has taught East Asian Art History at the University of Pennsylvania, Loyola College in Maryland, and Columbia University.
---
Orville Schell is the Arthur Ross Director of the Center on U.S.-China Relations at Asia Society in New York. He is a former professor and Dean at the University of California, Berkeley's Graduate School of Journalism.  Schell is the author of fourteen books, nine of them about China, and a contributor to numerous edited volumes. His most recent books are, Virtual Tibet, The China Reader: The Reform Years, and Mandate of Heaven: The Legacy of Tiananmen Square and the Next Generation of China's Leaders. He is also a contributor to such magazines as The New Yorker, The Atlantic, The New York Times Magazine, The Nation, The Los Angeles Times Magazine, Granta, Wired, Newsweek, Mother Jones, The China Quarterly, and The New York Review of Books. Schell graduated Magna Cum Laude from Harvard University in Far Eastern History, was an exchange student at National Taiwan University in the 1960s, and earned a PhD (Abd) at University of California, Berkeley in Chinese History. He worked for the Ford Foundation in Indonesia, covered the war in Indochina as a journalist, and has traveled widely in China since the mid-70s.
Expertise: China; Chinese History; US-China Relations; Energy, Environment and Climate Change; Sustainability 
---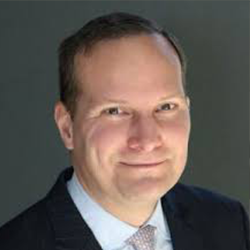 David Whitelaw Reid is the Executive Director, Global Talent Initiatives at Asia Society, where he leads the institution's global efforts in promoting Asian talent development. Mr. Reid manages Asia Society's Asia and Global Talent and Diversity Councils, comprised of Asia Regional and Global Chief Talent, HR and Diversity Officers from Fortune 500 companies. Mr. Reid also leads a vital platform for businesses to discuss Asian diversity and talent issues at the Diversity Leadership Forum. His team successfully yields the support, funding, marketing, development and overall experience for the annual event. Now in its 7th year, Mr. Reid created the Asia Pacific Americans Corporate Survey in 2010. The survey is the first ever peer-reviewed, published initiative to exclusively measure the leadership success of Asian Pacific Americans in Fortune 500 companies. In his prior role as Director of Corporate Relations, Mr. Reid led corporate membership, sponsorship and stewardship activities for the Society's New York Center. He also managed the Society's Global Business Council comprised of senior executives from corporate members. Mr. Reid serves as a member of the Board of Trustees of the Manhattan Chamber of Commerce. For the last five years he collaboratively partnered in this role to provide LGBT entrepreneurs with the essential tools for taking their organizations to the next level of success.
---
Michelle Yun is Senior Curator of Modern and Contemporary Art at Asia Society Museum where she manages the museum's initiatives in modern and contemporary visual art by Asian and Asian American artists. Appointed in 2012, Yun specializes in Chinese contemporary art and diaspora artists. In addition to planning and implementing the museum's modern and contemporary exhibitions, she also manages and builds the Contemporary Art Collection, initiated in 2003. Before joining Asia Society Museum, Yun was curator at Hunter College Art Galleries where she was responsible for multiple aspects of exhibition planning and management, including curatorial, publications, conservation, and public programming. Prior to joining Hunter College, Yun served as the Project Director of Cai Guo-Qiang's studio and as a Curatorial Assistant in the Department of Painting and Sculpture at The Museum of Modern Art in addition to organizing numerous independently curated exhibitions. She is a frequent lecturer on modern and contemporary Chinese art and has previously taught at SUNY New Paltz and The Museum of Modern Art.
---
Senior Advisors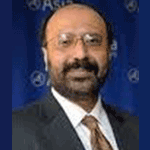 Dr. Hassan Abbas is a former Bernard Schwartz Fellow at the Asia Society's New York headquarters. Hassan joined Columbia University's South Asia Institute as Quaid-i-Azam Chair Professor in January 2010 and is also a Senior Advisor at the Belfer Center for Science and International Affairs at the Kennedy School of Government, Harvard University, after having been a Research Fellow at the Belfer Center from 2005 to August 2009. He is also a non-resident Fellow at the Institute for Social Policy and Understanding (ISPU), Michigan, and an Associate of the Pakistan Security Research Unit (PSRU), University of Bradford, in the United Kingdom. He received his Ph.D. from the Fletcher School of Law and Diplomacy, Tufts University and an LL.M. in International Law from Nottingham University, UK, where he was a Britannia Chevening Scholar (1999). Hassan also remained a visiting fellow at the Islamic Legal Studies Program at Harvard Law School (2002–2003) and as a visiting scholar at the Harvard Law School's Program on Negotiation (2003–2004). His research interests are nuclear proliferation, religious extremism in South and Central Asia, and relations between Muslims and the West. Hassan is a former Pakistani government official who served in the administrations of Prime Minister Benazir Bhutto (1995–1996) and President Pervez Musharraf (1999–2000).
---
Priscilla Clapp is a retired Minister-Counselor in the U.S. Foreign Service and a senior advisor to Asia Society, the U.S. Institute of Peace, and other NGOs focused on Myanmar. During her 30-year career with the U.S. Government, she served as Chief of Mission at the U.S. Embassy in Burma (1999–2002), Deputy Chief of Mission in the U.S. Embassy in South Africa (1993–96), Principal Deputy Assistant Secretary of State for Refugee Programs (1989–93), Deputy Political Counselor at the U.S. Embassy in Moscow (1986–88), and Chief of Political-Military Affairs in the U.S. Embassy in Japan (1981–85). She also worked on the State Department's Policy Planning Staff, in its East Asian, Political Military, and International Organizations Bureaus, and with the U.S. Arms Control and Disarmament Agency. Prior to government service, Ms. Clapp spent 10 years in foreign policy and arms control research, under contract to the MIT Center for International Studies and as a research associate at the Brookings Institution. She is a member of the Council on Foreign Relations and the International Institute for Strategic Studies. Her books include: with Morton Halperin, Bureaucratic Politics and Foreign Policy (Brookings, 2006), with I.M. Destler et al., Managing an Alliance: the Politics of U.S.-Japanese Relations (Brookings, 1976), with Morton Halperin, U.S.-Japanese Relations in the 1970's (Harvard, 1974). She is also the author of numerous chapters, articles, and other publications on foreign policy, and has co-authored multiple Asia Society reports on Myanmar, including Sustaining Myanmar's Transition: Ten Critical Challenges and Advancing Myanmar's Transition: A Way Forward for U.S. Policy.
Expertise: U.S.- Asia Relations; Burma/Myanmar; Track II Diplomacy
---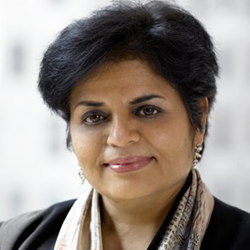 Dr. Desai is the President Emerita of Asia Society. As the organization's president, from 2004 to 2012, Dr. Desai set the direction for the Society's diverse sets of programs ranging from major U.S.-Asia policy initiatives and national educational partnerships for global learning to path-breaking art exhibitions and innovative Asian American performances. Dr. Desai is a frequent speaker at national and international forums on a wide variety of subjects that include US-Asia relationships, cultural roots of Asian economic development, regional connections within the Asia Pacific region, as well as the arts and cultures of Asia and Asian America. She has authored many opinion pieces that have appeared in over 50 publications around the world. As a scholar of Asian art, Dr. Desai has published and edited several books and numerous articles on traditional and contemporary art. She has an international reputation for introducing contemporary Asian art in the U.S. through critically acclaimed exhibitions and scholarly catalogues.
---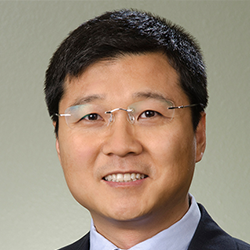 Junjie Zhang is Assistant Professor of Environmental Economics in the School of International Relations and Pacific Studies at the University of California, San Diego. His research centers on empirical issues in environmental and resource economics, and his research topics include climate change, water resources and fisheries. He is particularly interested in an interdisciplinary approach that involves both social sciences and natural sciences to deal with environmental problems with policy relevance. Dr. Zhang was the 2011 recipient of the John V. Krutilla Research Award and the 2007 recipient of the Joseph L. Fisher Doctoral Dissertation Award. He was also awarded the Dr. S-Y Hong Award for Outstanding Article by Marine Resource Economics in 2008. At present, Dr. Zhang is working on a project about renewable energy in China. Specifically, he uses the structural econometric method to investigate the impact of the project-based carbon market (the Clean Development Mechanism) on renewable energy investment. In another project about the impact of climate change on fisheries in the Southern California Bight, he develops econometric models to examine how climate change affects fisheries production. He also empirically models fishers' behavioral adaptation to climate variability and its implication for policymaking.
Expertise: Environmental Economics; Energy and Climate Change; Natural Resource Management
---
Asia Society Policy Institute Fellows
 
The Bernard Schwartz Fellows Program seeks to contribute to a better understanding of policy challenges related to the growing importance of Asia in the international political arena and global economy. The program selects highly qualified professionals to serve as resident Fellows at Asia Society's headquarters in New York City or its office in Washington, D.C. for up to one year. During the course of their residencies, Fellows direct a policy initiative, such as a Task Force, Study Group, or policy research project.
Current and Past Bernard Schwartz Fellows
---
Associate Fellows
 
The Asia Society Associate Fellows Program was developed to deepen the public's understanding of Asia and U.S-Asian relations, raise a greater awareness of current events, and provide more opportunities for nuanced public dialogue on important issues that are affecting both communities. The Program aims to build a network of leading Asia experts and scholars in the United States and around the world. As recognized leaders in their respective fields, Asia Society Associate Fellows are frequently called upon to raise the profile on important and timely issues affecting the Asian region while helping to accurately shape public understanding on these subjects.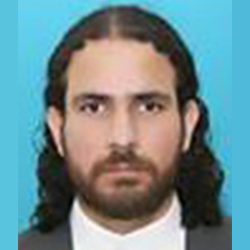 Faiysal AliKhan is Senior Advisor, Public Policy, for DHL Pakistan. He is also the Founder and Executive Director of FIDA, an organization working in the southern districts of Pakistan's Frontier Province and Tribal Area.  Recently, FIDA has carried out relief work for those displaced by military operations and by flooding.  He also serves on the board of the Rural Support Programmes Network and is an active member of a number of their steering committees. In addition, Fayisal is the Executive Director of the PESCO Group, which is involved in trading, consultancy in the energy sector, transportation and contract logistics. He is a member of the International Chamber of Commerce (ICC) and chair of their Customs and Trade Regulation Commission. He is also a member of the National Trade and Transport Facilitation Committee (NTTFC) and the Transport Commission of Pakistan.   Faiysal has spoken on issues of national security, development and trade at a number of think tanks, organizations and government offices both in Pakistan and abroad. Previously, Faiysal served on the Boards of SHV Energy and DHL Pakistan, and has worked as Director of Operations for DHL.
---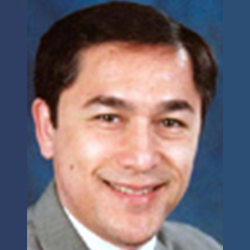 Charles K. Armstrong is The Korea Foundation Professor of Korean Studies in the Social Sciences in the Department of History and the Director of the Center for Korean Research at Columbia University. Professor Armstrong teaches courses on modern Korean history, the international history of East Asia, and US-East Asian relations, among others. A specialist in the modern history of Korea and East Asia, Professor Armstrong has published several books on contemporary Korea, including The Koreas (Routledge, 2007), The North Korean Revolution, 1945-1950 (Cornell, 2003), Korea at the Center: Dynamics of Regionalism in Northeast Asia (M.E. Sharpe, 2006), Korean Society: Civil Society, Democracy, and the State (Routledge, second edition 2006), and Tyranny of the Weak: North Korea and the World, 1950 – 1990 (Cornell, forthcoming). Prof. Armstrong holds a BA in Chinese Studies from Yale, an MA in International Relations from the London School of Economics, and PhD in History from the University of Chicago.
Expertise: Contemporary North Korean and South Korean Affairs; Northeast Asian security and international relations; US foreign policy in East Asia
---
Michael Buehler (Ph.D., The London School of Economics and Political Science) is a Lecturer in Comparative Politics in the Department of Politics and International Studies at the University of London's School of Oriental and African Studies (SOAS). Specializing in Southeast Asian politics, his teaching and research interests evolve around state-society relations under conditions of democratization and decentralization. He is particularly interested in the relationship between politial parties and social movements as well as state-religion relations. From 2013 to 2014, Michael Buehler was a Research Fellow at the Equality Development and Globalization Studies (EDGS) program at Northwestern University in Chicago, USA. From 2008 to 2010, he was the Postdoctoral Fellow in Modern Southeast Asian Studies at the Weatherhead East Asian Institute at Columbia University in New York City, USA. In 2008, he was a Visiting Research Fellow at the Royal Netherlands Institute of Southeast Asian and Caribbean Studies in Leiden, The Netherlands. Buehler has consulted on aid effectiveness, corruption eradication, party financing, procurement reform and other governance and political reform issues at the national and local level for, amongst others, the Asia Foundation, the German Institute for International and Security Affairs (SWP), the German Technical Cooperation (GTZ), Transparency International, the United Nations Development Programme (UNDP), USAID and the World Bank. He has also contributed to political risks evaluations for private sector companies operating across South East Asia and is a regular contributor to news briefs on political and economic developments in the region for Oxford Analytica, a business consultancy company.
Expertise: Southeast Asia; Corruption; Democratization; Decentralization; Elections; Governance; Islam; Local Politics
---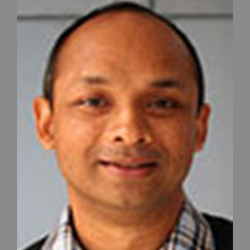 Pramit Pal Chaudhuri is the Foreign Editor of the Hindustan Times who comments on Indian international security and economic policy. He is presently serving a two-year term on the Indian government's National Security Advisory Board. Pramit also serves as a delegate to a number of Aspen India Institute-Confederation of Indian Industries track-two dialogues including those with the US, China and a trilateral dialogue with the US and Japan. Pramit is a Senior Associate of the New York-based economic consultancy, the Rhodium Group. In 2011, he was part of an Aspen Institute of India-Council for Foreign Relations study group that issued a report United States and India: A Shared Strategic Future. He was previously an editorial writer for the Telegraph and the Statesman of Calcutta. Pramit was a Bernard Schwartz Fellow at the Asia Society New York in 2007-08. In the past he has been a Hubert H. Humphrey Fellow at the University of Maryland - College Park; media fellow at the Fletcher School of Law & Diplomacy; South Asia fellow at the Henry Stimson Centre and a Visiting Fellow at Cornell University's South Asia department. Pramit has a BA in history from Cornell University and has traveled to over 50 countries.
Expertise: Indian foreign policy and political economy; corporate India's overseas activity; Asian geopolitics and technology policy
---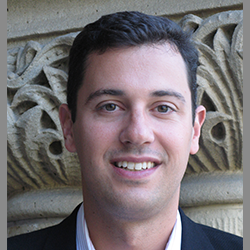 John D. Ciorciari is an Assistant Professor at the University of Michigan's Ford School of Public Policy.  He focuses on international law and politics, particularly in Asia.  Before joining the Michigan faculty, he held postdoctoral fellowships at Stanford University and was a policy official covering Asia in the U.S. Treasury Department. He was also a Visiting Research Fellow at the Rajaratnam School of International Studies in Singapore, and worked as an attorney at the law firm of Davis Polk & Wardwell. Since 1999, he has been a pro bono legal advisor   to the Documentation Center of Cambodia, which promotes memory and justice with respect to the abuses of the Khmer Rouge regime. John is the author of The Limits of Alignment, which examines foreign policy dilemmas facing Southeast Asian states as they navigate relations with the great powers and co-editor with Anne Heindel of On Trial: The Khmer Rouge Accountability Process. He is a term member of the Council on Foreign Relations and holds an A.B. and J.D. from Harvard and M.Phil. and D.Phil. from Oxford.
Expertise: International relations in the Asia-Pacific; U.S. foreign policy in Asia; transitional justice
---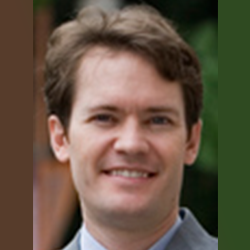 John Delury is Associate Professor of Chinese Studies at Yonsei University's Graduate School of International Studies in Seoul. John is a non-resident senior fellow of Asia Society's Center on US-China Relations, where he previously served as Associate Director. He is a member of the Council on Foreign Relations, National Committee on North Korea, and National Committee on US-China Relations. His writings can be found in Foreign Affairs, Foreign Policy, 38 North and Global Asia, and his op-eds have appeared in The New York Times and Washington Post. John received his BA, MA, and PhD in Chinese history from Yale University. He is the co-author, with Orville Schell, of Wealth and Power: China's Long March to the Twenty-first Century (Random House, 2013), and and is currently writing a book on US-China espionage in the 1950s. 
---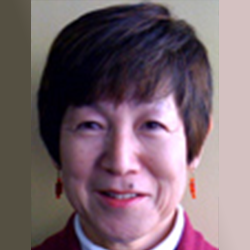 Ayako Doi is an independent journalist with expertise in Japan and East Asia. She served as the Editor of the Japan Digest, a daily briefing paper for government officials, business people and the academics, until 2004, and the contributing editor for its sister publication, the Japan Automotive Digest, until 2009. Doi began her career in journalism as a reporter for Sankei Shimbun in Tokyo, and worked for Forbes in New York, for Newsweek in Tokyo and for the Japan Times in Washington. She is a member of the Council on Foreign Relations, the National Press Club, Congressional press corps, the Asia Society and the Japan-America Society. She also taught a course on Japanese politics and diplomacy at Johns Hopkins University. She has written many articles on Japan and the U.S.-Japan relationship for the Washington Post, the Wall Street Journal, the Financial Times and Foreign Policy, among other publications. She has been a guest on PBS News Hour, CNN, C-SPAN, CNBC and the National Public Radio. Doi has a Bachelor of Arts (Political Science) from Waseda University and a Master of Science in journalism from Columbia University. In the mid-1970s she was a French government fellow for the Journalistes en Europe program in Paris.
Expertise: Japan (politics, economy, society); U.S.-Japan Relations; Asian Strategic Challenges; Japan-China Relations
---
Thomas E. Gouttierre serves as the Dean of International Studies and Programs at the University of Nebraska at Omaha (UNO) and the University of Nebraska Medical Center (UNMC), and as the Director of the Center for Afghanistan Studies at UNO. Prior to assuming his present position in 1974, he lived and worked for nearly ten years in Afghanistan. While in Afghanistan, Gouttierre served as a Peace Corps Volunteer, a Fulbright Fellow, and Executive Director of the Fulbright Foundation. Throughout his time in Afghanistan, Gouttierre coached the Afghan National Basketball Team. Gouttierre was selected by the US Department of State to serve as Senior Political Affairs Officer on the United Nations Peacekeeping Mission to Afghanistan in 1996/1997. He has participated in Fulbright Programs in Afghanistan, Pakistan, Saudi Arabia, Norway, France, India, Nepal, and Germany. He served as a member of the International Rescue Committee's Citizens Commission on Afghanistan Refugees from 1988-1993.
Expertise: Afghanistan; Afghanistan culture and politics; Post 9/11 Afghanistan
---
Alexandra Harney is a Blakemore fellow at Tsinghua University and an Associate Fellow at the Asia Society. The author of The China Price: The True Cost of Chinese Competitive Advantage (The Penguin Press, 2008), Alexandra spent seven years at the Financial Times as an editor and reporter covering China and Japan. She has written for The New York Times, The Atlantic and The Wall Street Journal, among many other publications. Alexandra appears regularly on the BBC, NPR and other international media discussing economic, political and social developments in China and Japan. A graduate of Princeton University, Alexandra has a degree from the Woodrow Wilson School of Public and International Affairs. She is a member of the National Committee on US-China Relations and a term member of the Council on Foreign Relations. She is also an Asia Society Asia 21 Fellow. In 2012, Alexandra will be moving to Tokyo as an international affairs fellow with the Council on Foreign Relations. She speaks, writes and reads Mandarin Chinese and Japanese.
Expertise: China; Japan; Social Consequences of Economic Change; Demographic Trends; Labor Issues; Economics and Policy
---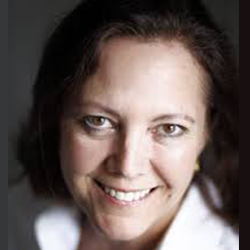 Dr. Mira Kamdar is a Senior Fellow at the World Policy Institute in New York and a member of the editorial board of World Policy Journal. Dr. Kamdar most recent book, Planet India: the Turbulent Rise of the Largest Democracy and the Future of Our World (Scribner 2008) has been translated and published in over a dozen foreign editions. Her memoir Motiba's Tattoos: A Granddaughter's Journey into her Indian Family's Past (Public Affairs, 2000) was a 2000 Barnes & Noble Discover Great New Writers Selection and won the 2002 Washington Book Award. Dr. Kamdar's work appears in leading publications around the world, including in India Ink for the New York Times, Slate, Yale Global, Le Monde Diplomatiquel, World Policy Journal and The Caravan magazine where she is a contributing editor. She writes Le Mot de l'Inde column for Courrier International. She regularly provides expert commentary in English and in French for the BBC, CNN and CNN International, Bloomberg, France 24, Radio France, NPR. Dr. Kamdar was a Fulbright Senior Scholar affiliated with the Centre des Etudes sur l'Inde et l'Asie du Sud at the Ecole des Hautes Etudes en Sciences Sociales in Paris in 2010-2011.  She has taught international affairs courses on India at SUNY Stony Brook and currently teaches at Sciences Po in Paris.
Expertise: Environment: Climate Change and Energy; Asian Strategic Challenges: US-Asia; India; Economics; Europe and Asia; Agriculture and Food Politics and Policies; Sustainability
---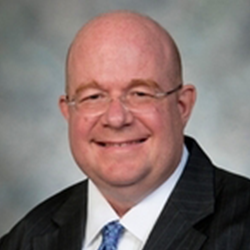 Steven W. Lewis, Ph.D., is the C.V. Starr Transnational China Fellow and faculty adviser for the Jesse Jones Leadership Center Summer in D.C. Policy Research Internship Program. He is also a professor in the practice and associate director of the Chao Center for Asian Studies, which he helped found in 2008. His research explores the growth of a transnational Chinese middle class; the influence of advertisements in new public spaces in Chinese cities; the development of privatization experiments in China's localities; and the reform of China's energy policies, national oil companies and international energy relations. Through the Transnational China Project, Lewis has organized research conferences with the Shanghai Academy of Social Sciences. He also has worked with the Energy Forum as the organizing researcher for the Northeast Asia Energy Cooperation Workshops, the Coastal Cities Summit surveys and U.S.-China-Middle East energy relations conferences. Lewis has also been adviser to the Science Collaboration Across Borders initiative and served as the chief liaison between the Baker Institute, the Shanghai Institutes for International Studies and the China Institute for Contemporary International Relations. He is co-director of the Rice Ephemera Archive project of Fondren Library's Center for Digital Scholarship, supported by the Henry Luce Foundation.
Expertise: China; Chinese politics; China's energy policies
---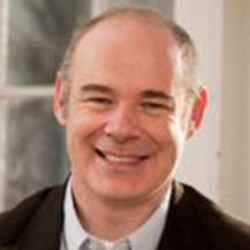 Duncan McCargo is Professor of Southeast Asian Politics at the University of Leeds, UK, and wrote his PhD thesis on Thai politics at London's School of Oriental and African Studies. He is currently in his second stint chairing Leeds' School of Politics and International Studies, one of Britain's largest university politics departments. McCargo's specialty is fieldwork-based research on the politics of Thailand, including book-length studies of the controversial politicians Chamlong Srimuang and Thaksin Shinawatra, on the internal politics of the Thai-language press, and on the ongoing insurgency in the Patani region. His last book, Tearing Apart the Land: Islam and Legitimacy in Southern Thailand (Cornell, 2008) won the Asia Society's inaugural 2009 Bernard Schwartz Book Prize. McCargo also taught for three years in Japan, has held year-long visiting appointments in Cambodia and Singapore, and has written and researched on Indonesia and Vietnam. No stranger to controversy, he gained some notoriety for his ground-breaking 2005 Pacific Review article on Thailand's "network monarchy."
Expertise: Politics of Thailand; Cambodian politics
---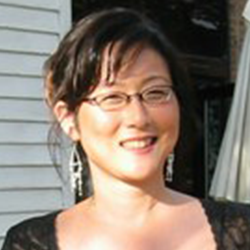 Katharine H.S. Moon is Professor in the Department of Political Science at Wellesley College. Moon received her B.A. from Smith College, magna cum laude, and her Ph.D. from Princeton University, Department of Politics.  She was born in San Francisco. Moon is the author of Sex Among Allies: Military Prostitution in U.S.-Korea Relations (Columbia University, 1997; Korean edition by Sam-in Publishing Co., 2002) and other publications on the U.S.-Korea alliance and social movements in Korea and Asia (e.g. democratization, women's movements, migrant workers, human rights).  They are available in edited volumes and academic journals such as Asian Survey and The Journal of Asian Studies and Korean publications such as Changjak gwa Bipyeong and Dangdae Bipyeong. Currently, Moon is completing a book manuscript Protesting America, Pursuing Democracy: Korean Civil Society in Alliance Politics (forthcoming, GAIA/University of California Press). Moon received a Fulbright Senior Research Fellowship in 2002 to conduct field research in Korea on this subject and was a visiting scholar at the Woodrow Wilson International Center for Scholars and the Sigur Center for Asian Studies at the George Washington University in 2002-03. Katharine Moon has served in the Office of the Senior Coordinator for Women's Issues in the U.S. Department of State and as a trustee of Smith College. She serves on the editorial board of several journals of international relations and consults for NGOs in the U.S. and Korea.  She also serves on policy task forces designed to examine current U.S.-Korea relations and contributes op-eds to various media organizations.
---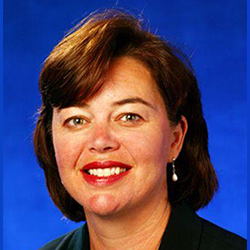 Dr. Ann Marie Murphy is Associate Professor at the John C. Whitehead School of Diplomacy and International Relations, Seton Hall University and adjunct research scholar at the Weatherhead East Asian Institute, Columbia University. Her research interests include Southeast Asian politics and international relations, and U.S. foreign policy toward Asia. She has been a visiting research scholar at the Centre for Strategic and International Studies, Jakarta, Indonesia, and the Institute of Security and International Studies, Bangkok, Thailand. She monitored Indonesia's first direct presidential election in July 2004 as a member of the Carter Center delegation and has served on the Freedom House Ratings team. In August 2008, Dr. Murphy was honored by the Indonesian government which named her a Presidential Friend of Indonesia. Dr. Murphy's most recently publications include an edited volume, Legacies of Engagement in Southeast Asia (Institute of Southeast Asian Studies, 2008), Indonesia Returns to the International Stage (Orbis, 2009), Toward a United States-Indonesia Comprehensive Partnership (Indonesian Quarterly,2009) and Beyond Balancing and Bandwagoning, Thailand Responds to China's Rise (Asian Security, 2010). Her opinion pieces have been published in the Asia Times, PacNet Newsletter, opinionasia and the East Asia Forum, The Australian National University. Dr. Murphy is currently writing a book examining the impact of democratization on Indonesian foreign policy. She is also conducting research on the impact of climate change on Indonesia, and the politics of health governance in Southeast Asia. She received her PhD in political science from Columbia University.
Expertise: Asian Strategic Challenges: Intra-Asia and US-Asia; international relations in Asia, and US foreign policy toward the countries of Southeast Asia; Political change in Indonesia and Thailand
---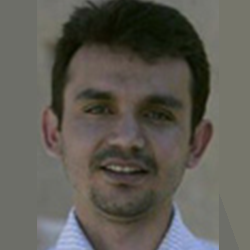 Ahmad Nader Nadery is a Commissioner at the Afghan Independent Human Rights Commission. He represented Afghan Civil Society at the UN peace talks for Afghanistan in the Bonn Conference 2001. Mr. Nadery works also as the Chairperson of Fair and Free Election Foundation of Afghanistan, he is a member of the Steering Committee of Citizens Against Terror and member of advisory board to Open Society Institute (OSI) Afghanistan programs. He has written extensively on politics and human rights in Afghanistan and is a member of the Board of Editors of the Oxford Journal on Transitional Justice. He served as Spokesperson for the national assembly (Loya Jerga) in 2002. Prior to his appointment at the AIHRC he worked as country director for the international human rights law group (Global Rights). Mr. Nadery won several international awards and was recognized as an "Asian Hero" by Time magazine in 2004. He was recognized as 21 Young Asia Leader's by the Asia Society and the World Economic Forum recognized him as Young Global Leader (YGL) of 2008. He studied law and political sciences at the Kabul University and earned his masters degree on International Affairs from George Washington University.
---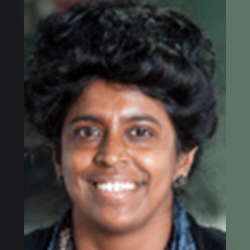 Vasuki Nesiah is a legal scholar with a focus on public international law. Currently her main areas of research include the law and politics of international human rights and humanitarianism, with a particular focus on transitional justice. Her past publications have engaged with different dimensions of public international law, legal history focused on colonialism and self-determination, the politics of memory, comparative constitutionalism, law and politics in South Asia and international feminisms. Prior to joining Gallatin she taught in the International Relations and Gender Studies concentrations at Brown University where she also served as Director of International Affairs. She has taught at the School of International and Public Affairs at Columbia University and continues as core faculty in the summer workshop of the Institute for Global Law and Policy at Harvard Law School. Before entering the academy full time, Nesiah spent several years in practice at the International Center for Transitional Justice (ICTJ) where she worked on law and policy issues in the field of post-conflict human rights. She serves on the International Advisory Boards of the UK based journal, Feminist Legal Studie and of the Institute of International Law and the Humanities at the University of Melbourne, and is an Associate Fellow with the Asia Society.
Expertise: International law; human rights and humanitarianism; transitional justice
---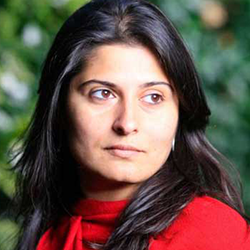 Sharmeen Obaid-Chinoy is an Oscar and Emmy award winning film producer and journalist who has worked on 14 films for major networks in the United States and Britain including CNN, PBS, Channel 4 (U.K.) CBC, Arte and the Discovery channel. Amongst other honors, her work has earned her The Alfred I. Dupont Award, The Livingston Award, The Overseas Press Club Award, The American Women in Radio and Television Award, The One World Media Award and the Banff TV Rockie Award. Sharmeen's work has taken her to over 10 countries around the world where she has worked with refugees, women's advocate groups and human rights defenders. In 2007, after living outside of Pakistan for more than a decade, Sharmeen helped found The Citizens Archive of Pakistan, a non-profit, volunteer organization that works with thousands of underprivileged children to inculcate critical thinking skills and instill sense of pride in them about their history and identity. Born in Karachi, Sharmeen Obaid-Chinoy graduated from Smith College with a Bachelor of Arts in Economics and Government, and went to complete two Master's Degrees from Stanford University in International Policy Studies and Communication.
---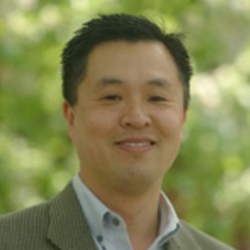 Professor Jacob Park, associate professor of business and public policy at Green Mountain College since 2002, specializes in the teaching and research of global environment and business strategy, corporate social responsibility, business ethics, and community-based entrepreneurship and innovation. A former financial journalist with Fortune magazine, global environmental policy advisor to Japan's Ministry of Economy, Trade and Industry, and a United Nations research specialist on Asian environmental and urban development issues, he worked as a senior research consultant and Japanese and Asian equity specialist in the Governance and Socially Responsibility Investment Group of ISIS Asset Management, a London-based investment company. An editorial/review board member of the Journal of Corporate Citizenship, Business Strategy and the Environment and Greener Management International, his most recent book is the Ecology of the New Economy: Sustainable Transformation of Global Information Technology, Communication, and Electronics Industries (Greenleaf Publishing, 2002) and he is currently working on editing two other books, Sustainable Global Governance, and Ecological Modernization & Asia-Pacific.
Expertise: Social innovation and entrepreneurship; Business and sustainable development/resource scarcity issues; Energy and climate change; Corporate environmental and social responsibility
---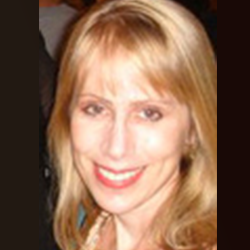 Sheridan Prasso is an Asia specialist and author with more than two decades of experience in writing about and analyzing the region. Currently she is based in Hong Kong as an Editor-at-Large for the Asia-Pacific region at Bloomberg News, specializing in in-depth coverage, particularly of China, India, and Japan, for all outlets including the website, terminals, Bloomberg Businessweek, and Bloomberg Markets magazines. She is the author of The Asian Mystique: Dragon Ladies, Geisha Girls & Our Fantasies of the Exotic Orient, a critically acclaimed book that probes the origins of Western stereotypes about Asia, particularly women. As an Adjunct Professor at Columbia University's School of International and Public Affairs, she recently co-authored a book on international finance. She has consulted on media development in countries such as Bangladesh, China, India, Indonesia, South Korea, and Turkey, and edited the Invest in Kazakhstan 2010 guide.  Sheridan was previously a Contributing Editor at Fortune magazine, Asia Editor and Senior News Editor at Business Week; and Cambodia Bureau Chief and an Asia Regional Correspondent in Hong Kong for Agence France-Presse (AFP). She has lived in China as a Knight International Press Fellow, and in Japan as a US-Japan Foundation Media Fellow.
Expertise: China and Taiwan; Southeast Asia (Cambodia, Vietnam, Burma); Kazakhstan; Japan, India; finance, banking, travel industry, media, women's issues.
---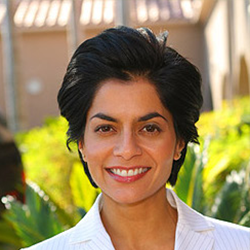 Simran Sethi is a journalist, strategist and educator committed to an expansion of environmentalism that includes voices from the prairie, inner city and global community. Simran has served as guest faculty at the Presidio Graduate School and Poynter Institute and as an associate professor at the University of Kansas School of Journalism and Mass Communication. She also works with NGOs on brand development, social media training and citizen journalism outreach. Sethi is the founder and curator of the beta website Metamorphose, an interdisciplinary exploration of the personal and cultural dimensions of transformation. Named one of the top ten "eco-heroes" of the planet by the UK's Independent and lauded as the "environmental messenger" by Vanity Fair and an "environmental woman of impact" by Daily Variety, Simran has contributed numerous segments to NBC Nightly News, CNBC, PBS, The Oprah Winfrey Show and The Today Show and has been featured on Sundance Channel, MSNBC and the History Channel. Sethi is the contributing author of Ethical Markets: Growing the Green Economy, winner of the bronze 2008 Axiom Award for Best Business Ethics Book. She has written about sustainability for The Huffington Post, Metropolis magazine, Mother Earth News, Oprah.com and the Guggenheim Museum.
Expertise: Asian Strategic Issues: Economics; Environment: Sustainable Cities; Sustainable business practices; life cycle analysis; consumer movements to be more environmentally-friendly, environmental justice; renewable energy and energy efficiency; socially-responsible investments; personal consumption and sustainability; media
---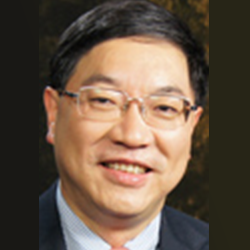 Dr. Shen Dingli is the Executive Dean of Fudan University's Institute of International Studies and Director of the university's Center for American Studies. He is also the founder and Director of China's first non-government-based Program on Arms Control and Regional Security at Fudan University. He is on Fudan University's Committee of International Exchange and Cooperation, and a Shanghai Ambassador for Conference appointed by Shanghai Municipality Government. Dr. Shen is Vice President of Chinese Association of South Asian Studies, and Vice President of Shanghai Association of International Studies. Outside China, he is a member of IISS, Global Council of The Asia Society, and is on USCI Board of Scholars and a number of other international organizations. He has been a Visiting Professor of Washington University in St. Louis, University of Virginia (Semester at Sea program) and Colorado College. He edits Fudan American Review, and is on the editorial board of World Economy and International Politics (China), Journal of Contemporary China (U.S.), Journal of East Asian Studies (U.S.), China Security (U.S.) etc. He was one of a team of 40 (but the sole Chinese member) who advised Secretary General of the United Nations Kofi Annan on strategic panning for his second term.
Expertise: Asian strategic issues; U.S.-Asia; China-U.S. relations; Arms control and disarmament; Nuclear weapons policy of the United States and China; Regional nonproliferation issues; Defense and foreign policy of China and the U.S.
---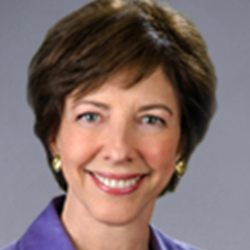 Dr. Susan Shirk is Director of the University of California system-wide Institute on Global Conflict and Cooperation, and Ho Miu Lam Professor of China and Pacific Affairs in the Graduate School of International Relations and Pacific Studies, University of California, San Diego. Previously, Dr. Shirk was Deputy Assistant Secretary of State in the Bureau of East Asia and Pacific Affairs with responsibility for the People's Republic of China, Taiwan, Hong Kong and Mongolia (1997-2000). In 2008 09, Dr. Shirk was an Arthur Ross Fellow at the Asia Society in New York City. In 1993, Dr. Shirk founded and continues to lead the Northeast Asia Cooperation Dialogue (NEACD), an unofficial "track-two" forum for discussions of security issues among defense and foreign ministry officials and academics from the United States, Japan, China, Russia, South Korea, and North Korea. Dr. Shirk is the author of: China: Fragile Superpower; How China Opened Its Door: The Political Success of the PRC's Foreign Trade and Investment Reforms; The Political Logic of Economic Reform in China; and Competitive Comrades: Career Incentives and Student Strategies in China. In fall 2009, she co-authored an Asia Society task force report, North Korea Inside-Out: The Case for Economic Engagement.
Expertise: Asian Strategic Challenges: Hotspots and US-Asia; China and North Korea: Hotspots, Economics, US-Asia Relations
---
Philip Shishkin was a 2011 Bernard Schwartz Fellow at Asia Society and is currently an Associate Fellow. He is a Washington correspondent at Reuters and a former award-winning staff reporter of The Wall Street Journal. During his time at WSJ, Philip covered Europe, Afghanistan, Turkey and the broader Middle East. He ran the newspaper's Baghdad bureau during the height of the country's sectarian war. Shishkin has written extensively about Central Asia, chronicling the turbulent nation-building process in post-Soviet Kyrgyzstan and Uzbekistan.
Expertise: Central Asia; Afghanistan
---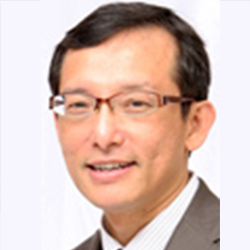 Simon SC Tay LL.B Hons (National University of Singapore) LL.M (Harvard) is a public intellectual and adviser on political and economic issues. He teaches international law and public policy at the National University of Singapore and is concurrently chairman of the Singapore Institute of International Affairs, a non-governmental think tank that represents Singapore in the influential ASEAN-ISIS network of regional think tanks. For 2009, he was with the Asia Society in New York, as Schwartz Fellow, directing a Task Force report on US-Asia relations under the Obama administration. From 2002-08, he chaired the National Environment Agency, the country's major agency for environmental protection. Prior to that, he was a Nominated Member of the Singapore Parliament (1997–2001) and led public consultations on Singapore in the 21st century, the national concept plan, and the Singapore Green Plan 2012. He has also directed the Singapore Volunteers Overseas, the country's "peace corps." In 2006, he received the Public Service Medal (Pingat Bakti Masyarakat, PBM), a Singaporean National Day award. He was a visiting professor to teach at Yale, Harvard Law School and the Fletcher School of Law and Diplomacy. He has spoken or chaired events for international business meetings including the World Economic Forum.
---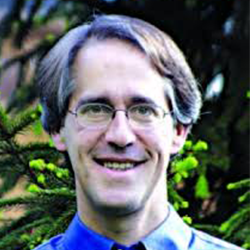 Jeffrey Wasserstrom is Chancellor's Professor of History at University of California-Irvine, where he also serves as the Editor of the Journal of Asian Studies. He is a widely published author whose most recent book is China in the 21st Century: What Everyone Needs to Know. This accessible yet scholarly primer was published by Oxford University Press in 2010 and came out in an updated second edition, with contributions by Maura Elizabeth Cunningham, in 2013. It has been translated into Turkish, Korean, and Chinese (complex characters), with an Indonesian edition coming soon. He is a frequent contributor to newspapers (including the New York Times, Wall Street Journal, and Financial Times), magazines (e.g., TIME and Newsweek), blogs (such as The Huffington Post and The New York Times' "Room for Debate"), and literary reviews (such as London's Times Literary Supplement and the Asian Review of Books). He co-edits the Asia Section of the Los Angeles Review of Books, and he has been a guest on National Public Radio's Morning Edition and All Things Considered. He has been a consultant for two prize-winning documentaries and been interviewed about Chinese politics and about U.S.-China relations by Marketplace, Al Jazeera, Australian television, the BBC, and CNN.
Expertise: Chinese history; Contemporary China; U.S.-China relations; Global cities
---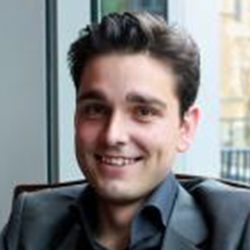 Thom Woodroofe is a freelance foreign affairs analyst based in Australia. Commentating in print and on television, Thom has contributed on the ground from hotspots such as Burma during parliamentary elections, communist Cuba under Castro, and on the Middle East peace process from inside The West Bank. He has interviewed both the current and former Prime Minister of Australia and spent time travelling with the Foreign Minister for a profile piece. Thom has worked for both sides of politics overseas: in the United States Congress for former Democratic Speaker Nancy Pelosi and for former Republican Governor Arnold Schwarzenegger in California. In 2009, Thom was recognised as the Young Victorian of the Year for his work in establishing Left Right Think-Tank. He has previously been named one of Melbourne's 100 Most Influential People by The Melbourne Magazine, one of the region's leading young people by Asia Society, and one the world's emerging security leaders by the St. Gallen Symposium in Switzerland. Thom holds a Bachelor of Arts (Global) from Monash University and a First Class Honours degree from The University of Melbourne where he is currently reading for his Masters.
Expertise:  The Asia Pacific; U.S.-Asia relations, Australian foreign policy; Governance - global and regional; Multilateral forums and architecture; Young people and foreign affairs
---
Ms. Wenchi Yu is the Founder and Managing Partner of the Banyan Advisory Group LLC, a firm connecting Asia to the world. She is also a Managing Committee member of the Suu Foundation, an organization founded by Daw Aung San Suu Kyi that focuses on health and education work in Myanmar. Earlier in 2013, Yu served as a Senior Advisor in the Office of U.S. Secretary of State Hillary Rodham Clinton. During this appointment to the first administration of President Obama, she led key initiatives in the Asia Pacific region with a focus on women and girls. She led the launch of key initiatives such as the APEC Women and the Economy, the Secretary's International Council on Women's Business Leadership, the US-China Women-LEAD Initiative, and the mWomen Initiative that uses mobile technology for effective development and women's empowerment. She also led the White House Equal Futures Partnership initiative for the Department of State and managed the 57th UN Commission on the Status of Women meetings for the United States. Prior to 2009, she worked in the U.S. Congress on China's rule of law development and at Vital Voices Global Partnership, a leading international NGO founded by Hillary Rodham Clinton. She has testified before the U.S. Congress. Early on, she was a foreign policy assistant in the Parliament of Taiwan. Yu is a Caixin columnist, an Associate Fellow and an Asia 21 Fellow of Asia Society. She received her M.A. in International Relations from the University of Chicago and her B.A. in Political Science from the National Taiwan University. Her writing has appeared in the United Nations Chronicle, Asian Wall Street Journal, and Taipei Times.
Expertise: U.S.-Asia; women and gender; leadership; social capital investment