Community Outreach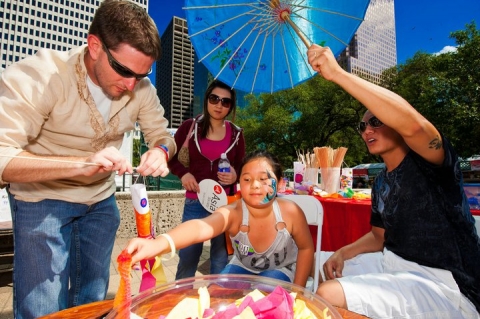 Through its Education Department and Community Outreach staff, Asia Society Texas Center participates in Asian-themed activities hosted by organizations throughout the area. Our goal is to raise public awareness of the Center and to join others in celebrating the richness of Asia's cultures.
Past outreach appearances include:
City of Houston Citizenship Week Kickoff
Gulf Coast International Dragon Boat Regatta
Houston Museum District Educators Open House
India Fest
John Paul II Catholic School International Day
Korean Festival
MFAH Bayou Bend Family Days
Woodcreek Elementary School International Day
Community Outreach at Asia Society Texas Center is made possible by support from The Simmons Foundation and by Asia Society contributors and members. Additional support is provided by the Houston Endowment through a generous capacity-building funding.