Community Events | Merit Badge and Patch Workshops
Community Events
Through its Education Department and Community Outreach staff, Asia Society Texas Center participates in Asian-themed activities hosted by organizations throughout Houston. Our goal is to raise public awareness of the Texas Center and to join others in celebrating the richness of Asia's cultures.
Past outreach appearances include:
City of Houston Citizenship Week Kickoff
Gulf Coast International Dragon Boat Regatta
Houston Museum District Educators Open House
India Fest
John Paul II Catholic School International Day
Korean Festival
MFAH Bayou Bend Family Days
Woodcreek Elementary School International Day
Scouting Merit Badge and Patch Workshops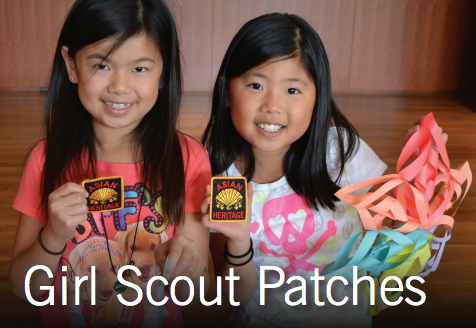 Partnering with local artists and cultural experts, the education team can help scouts earn the merit badges and patches listed below. There is a minimum of 5 and maximum of 40 scouts for each workshop. Workshops run three to four hours and include all merit badge or patch requirements unless otherwise noted.
Boy Scouts [Download PDF Flyer]
American Cultures
Architecture
Art
Citizenship in the World (partial requirements)
Cub Scouts [Download PDF Flyer]
Art
Citizenship
Geography
Heritages
Language and Culture
Girl Scouts [Download PDF Flyer]
Asian Heritage
Building Citizenship
Celebrating Community (Brownie)
Comic Artist (Cadette)
Drawing (Junior)
Painting (Brownie)
Passport to International Adventure
Textile Artist (Senior)
Traveler (Senior)
Education and outreach programs at Asia Society Texas Center are made possible through generous funding from the George and Mary Josephine Hamman Foundation. Additional support provided by the Friends of Education & Outreach at Asia Society Texas Center.