The Hon. Kevin Rudd on Reforming the UN
VIEW EVENT DETAILS
The Asia Society Policy Institute, Carnegie Endowment of International Peace, UN Foundation, and Better World Campaign are pleased to host the Washington, D.C. launch of the report "UN 2030: Rebuilding Order in a Fragmenting World." Former Prime Minister of Australia and President of the Asia Society Policy Institute The Hon. Kevin Rudd has spent the past two years conducting a review of the United Nations system as Chair of the Independent Commission on Multilateralism (ICM), where he led a study of 16 areas ranging from counter-terrorism to administrative reform.
His recently released ICM Chair's report argues that the UN matters—and if it fails, falters, or fades away it would fundamentally erode the stability of an already fragile global order. But at the same time, he argues, we tend to take the UN for granted, overlooking the reality that its continued existence is not inevitable. The UN, while not yet broken, is in trouble. The report concludes, however, that the UN is capable of reinventing itself. This requires not one-off reforms but a continual process of reinvention to ensure the institution is responding to the policy challenges of our time. The report also details Rudd's suggestions on a range of principles for UN reform and outlines a series of recommendations for the next UN Secretary-General in peace and security, sustainable development, humanitarian engagement, and management.
The event will be introduced and moderated by William J. Burns, President of the Carnegie Endowment for International Peace.
Can't make it to this program? Tune in Friday, October 7, at 3:30 pm for a free live webcast.
Speaker: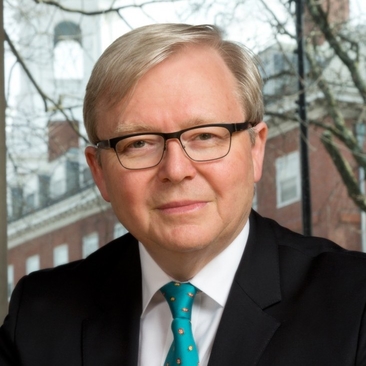 The Hon. Kevin Rudd is President of the Asia Society Policy Institute. He served as Australia's 26th Prime Minister and as Foreign Minister. As Chair of the Independent Commission on Multilateralism, Mr. Rudd recently led a review of the UN system. He is Chair of the Global Partnership on Sanitation and Water for All and a member of the Comprehensive Nuclear-Test-Ban Treaty Organization's Group of Eminent Persons. Mr. Rudd is a Distinguished Fellow at Chatham House in London, a Distinguished Statesman with the Center for Strategic and International Studies in Washington, and a Distinguished Fellow at the Paulson Institute in Chicago. He is proficient in Mandarin Chinese, serves as a Visiting Professor at Tsinghua University in Beijing, and co-chairs the China Global Affairs Council of the World Economic Forum.
 
Presented by: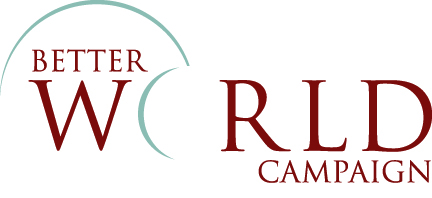 Event Details
Carnegie Endowment for International Peace 1779 Massachusetts Avenue NW Washington, DC 20036
Register Now

Add to Calendar
20161007T153000
20161007T163000
UTC
Asia Society: The Hon. Kevin Rudd on Reforming the UN
Carnegie Endowment for International Peace 1779 Massachusetts Avenue NW Washington, DC 20036
---