AsiaFest | Night Market | Family Days | Creation Stations | Asia Society Kids
AsiaFest
This free family-friendly event in May celebrates Asian Pacific American Heritage Month through Asian and fusion cuisine, movement and fitness demonstrations, community performances, creative activities, local vendors, and visual art displays. AsiaFest is scheduled for Saturday, May 13, 2017.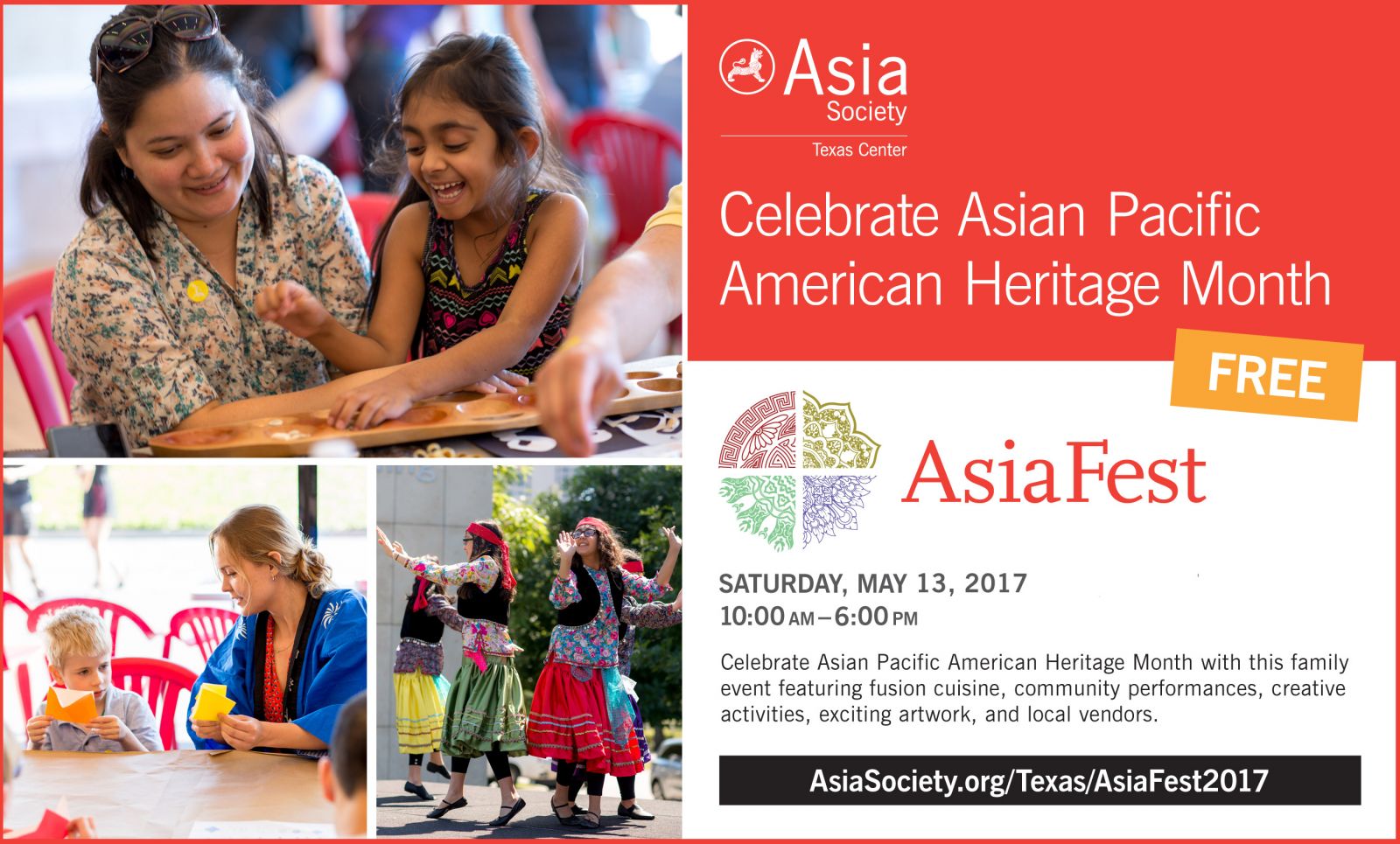 Night Market
This festive, family-friendly night of tasty treats, local vendors, and crafts also features a free look at the fall exhibition. Please check back for the 2017 Night Market date.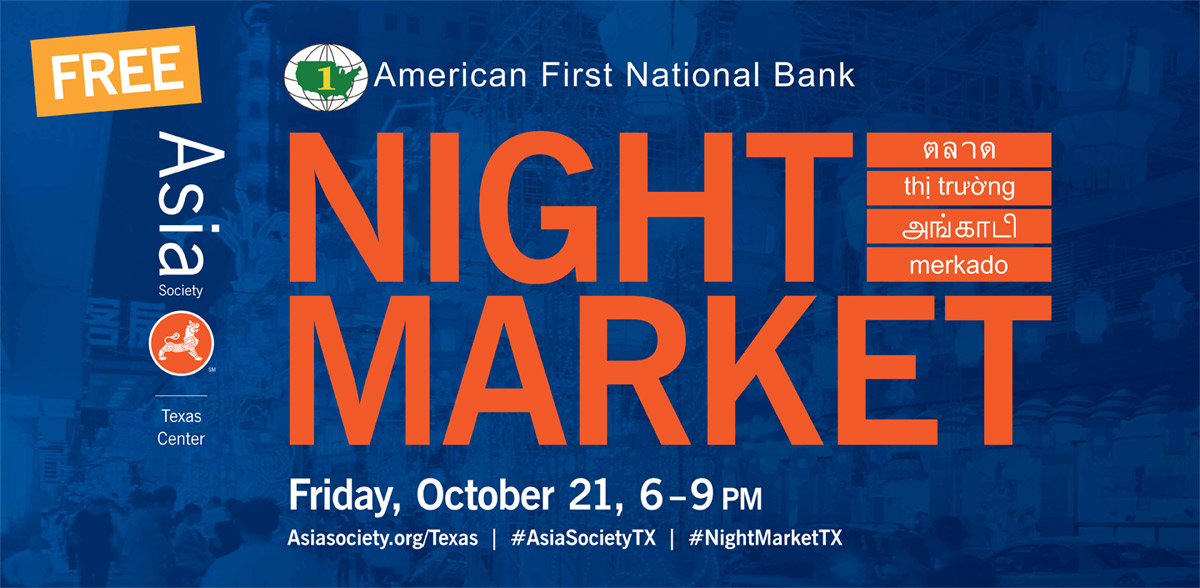 Family Days
Held at Asia Society Texas Center throughout the year, Family Days give audiences of all ages the chance to learn more about Asian culture through demonstrations, exhibits, performances, and storytelling. Families may create crafts together, learn about Asian games and holidays, or have their faces painted with Asian-themed decorations.
Family Day: Lunar New Year
Saturday, January 28, 1:00-4:00 pm

Celebrate the Year of the Rooster with performances, art activities, games, and storytelling!
Creation Stations
Drop in at Asia Society Texas Center each month for an art-making activity as you learn about the rich and varied cultures of Asia. Explore such traditions as folk art from the Indian state of Bihar, architectural designs from the ancient Near East, and aboriginal patterns from the Pacific. Families and children of all ages are welcome to stop by and participate in these free events.
Creation Station: Three Friends of Winter
Saturday, February 11, 12:30-2:30 pm

Find out why bamboo, pine, and plum blossoms are called the "three friends of winter" in Japan, then create your own art inspired by these resilient plants.
Education and outreach programs at Asia Society Texas Center are made possible through generous funding from the George and Mary Josephine Hamman Foundation. Additional support provided by Friends of Education & Outreach at Asia Society Texas Center.
Program Sponsor