State of the Center
VIEW EVENT DETAILS
Online registration is now closed. Walk-in guests with an active Asia Society membership are welcome. If you plan to come and your membership has expired, please contact John McGarry, Membership Manager, at JMcGarry@AsiaSociety.org or 713.496.9906.
Members one and all, please join the Asia Society Texas Center Board of Directors in commemorating 35 years of Asia Society in Houston. The first biennial State of the Center meeting will give a glimpse of the present, past, and future for one of the city's most exciting organizations. A succinct, lively format will clue members in to new programming initiatives in 2014-15 and the shape of things to come.
Participants include longstanding Texas Center Chairman, Charles Foster; new Executive Director, Bonna Kol; and Deputy Director John Bradshaw Jr. Asia Society's programming pillars will be represented by Bridget Bray, Curator & Director of Exhibitions; Kelly Kleinkort, Director of Education, Business & Policy Programs; and Evan Wildstein, Director of Arts & Cultural Programs.
A complimentary, members-only reception immediately follows the program, generously underwritten by Lily and Charles Foster and FosterQuan LLP.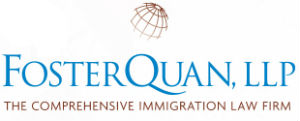 Tickets
This is a free, members-only event. Please click the link on the right to reserve your seat by October 7. Contact John McGarry, Corporate Engagement & Membership Manager, at JMcGarry@AsiaSociety.org or 713.496.9906 for more details.
Schedule
Program: 6:00 pm
Reception: 7:00 pm
About the Participants

Charles Foster
Charles C. Foster has been Chairman of Asia Society Texas Center for over two decades, seeing the organization through tremendous growth and its move to the Houston Museum District. Mr. Foster's connections in the community are large and expansive. He is Co-Chairman of Foster Quan, LLP (formerly Tindall & Foster, P.C.), one of the largest global immigration law firms; founding Chairman of the State Bar of Texas Immigration and Nationality Law Section and a Board member; Chairman of the American Bar Association Coordinating Committee on Immigration Law; and the list continues. Notably, Mr. Foster served as the principal advisor to President Bush on U. S. immigration policy during the 2000 and 2004 Presidential Campaign, and he was an advisor on immigration policy issues to President Barack Obama in the 2008 campaign. He received his Bachelors degree from the University of Texas and his J.D. from the University of Texas School of Law.

Bonna Kol
Bonna Kol is a nonprofit executive with more than 20 years of experience who is passionate about making a positive difference and enriching lives. Prior to her appointment as Asia Society Texas Center's Executive Director, Bonna was the Chief Advancement Officer at KIPP Houston Public School. From 2005 to 2012, Bonna served as the President and CEO of Catholic Charities of Greater Houston, where she led and executed a strategic plan for major geographic expansion, service to seniors, and housing development. Bonna attended Texas A&M University and the University of Houston, earning a Bachelor's of Science in Political Science, later receiving her MBA from Our Lady of the Lake University. In her spare time, she enjoys traveling and learning about new cultures.

John Bradshaw Jr.
A fifth generation Houstonian, John joined Asia Society Texas Center in July 2011 and currently serves as head of all fundraising activities, and as Deputy Director, advises the Executive Director on strategic planning, administration, and board relations. His tenure with the organization has included management of key events during the April 2012 five-day Grand Opening, generating $1.6 million in contributions; leadership of the highest attended gala (2012) and the highest grossing gala (2014) in the organization's history; and the launch of the first annual Huffington Award Luncheon (2013). For most of 2013, John also served as Acting Executive Director, during which time he facilitated wide-sweeping board governance reforms and operational improvements, preparing the way for new organizational leadership. John has a Bachelor of Arts degree in history and a Master of Arts in history from the University of Southern California.

Bridget Bray
Bridget Bray joined Asia Society Texas Center in Spring 2014 with diverse experience in Asian art, as well as a rich understanding of the cultural influences which inform that art. In her role as Curator & Director of Exhibitions, she connects visitors to Asian art of all regions and time periods with exhibitions that are engaging, thought-provoking, and relevant to Houston's diverse communities. Her most recent responsibilities prior to her arrival in Houston were leading the curatorial department at the University of Southern California Pacific Asia Museum in Pasadena, CA. Bridget has lived and worked in Asia, including India, China, and Nepal and was educated at Georgetown University and University of Washington, Seattle. A native Houstonian, Bridget is delighted to be back in Houston.

Kelly Kleinkort
Kelly Kleinkort joined Asia Society Texas Center in July 2014 from Texas A&M University where she was the Director of the Confucius Institute (CI) and Assistant Director for Global Projects and Partnerships, assisting in the overall internationalization of the university. She has worked in international education program management and development in the U.S. since 2007, before which she lived and worked in China for three years, where she learned to speak Mandarin. Kelly has trained hundreds of students and adults in cross-cultural awareness and communication, as well as planned and led overseas and local service learning and leadership projects. She is passionate about promoting cultural awareness and helping others to understand global citizenship. She holds a B.A. in Speech Communications from Texas A&M University and is working on a Master of Public Administration from UNC-Chapel Hill.

Evan Wildstein
Evan Wildstein joined Asia Society Texas Center in December 2013 with over ten years' experience in creative programming. Most recently he led Houston Grand Opera's (HGO) East + West initiative, a multi-year series which presented Asian operas and cultural programs for audiences in Houston and beyond. Prior to joining HGO, Evan worked with OPERA America, the service organization for opera in North America, where he promoted opera education and enjoyment to opera patrons, teachers, and policy makers. He also previously implemented programs for students and families with The Juilliard School and Tilles Center for the Performing Arts. Evan studied arts production, music business, and fundraising at Long Island University (NY).
Event Details
1370 Southmore Blvd. Houston, TX 77004 713.496.9901
Online registration is now closed.

Add to Calendar
20141009T230000
20141009T230000
UTC
Asia Society: State of the Center
1370 Southmore Blvd. Houston, TX 77004 713.496.9901
---
Planning to attend? Tell your friends on Facebook.
Join the Facebook Event »