East Meets West in Chamber Opera Set in Contemporary Houston
VIEW EVENT DETAILS
Partnerships & Collaborations
Friday, June 22 at 7:30 pm (fully reserved) and
Saturday, June 23 at 2:00 pm
As Yani Rose Keo, a Cambodian refugee, sits on a plane bound for Houston, she is haunted by the empty seats around her. Joined on the plane by a Nepalese farmer, a Nigerian orphan, and a lost boy from the Sudan, she vows to help refugees like herself as they begin their new lives in America.
New Arrivals is one of eight chamber operas HGOco has commissioned for East + West, a series celebrating Houston as a meeting place for Eastern and Western cultures. Music by John Glover, libretto by Catherine Filloux.
Presented in collaboration with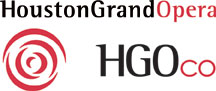 Event Details
1370 Southmore Blvd. Houston, TX 713.496.9901
This performance is fully reserved. Standby tickets will be available on a first-come, first-served basis.

Add to Calendar
20120623T003000
20120623T003000
UTC
Asia Society: East Meets West in Chamber Opera Set in Contemporary Houston
1370 Southmore Blvd. Houston, TX 713.496.9901
---